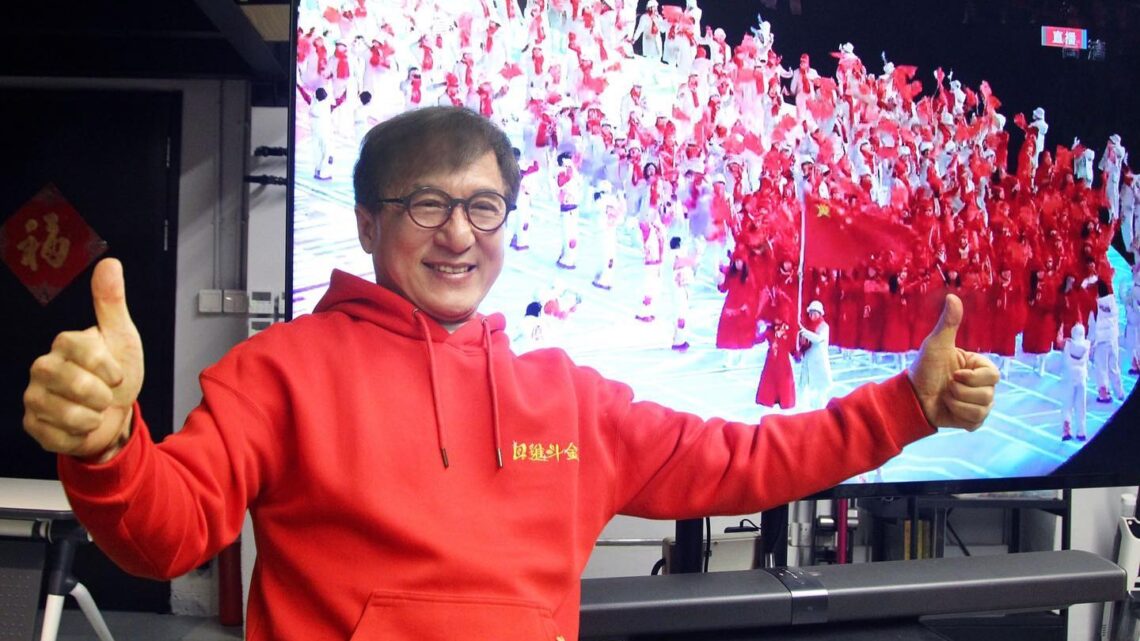 Jackie Chan Biography: Movies, Wife, Net Worth, Children, Age, TV Shows, Height
---
Biography
Jackie Chan SBS MBE PMW (born April 7, 1954) is an extraordinary Chinese artist whose real name is Chan Kong-sang. He is a creative actor, filmmaker, martial artist, and fearless stuntman. His name echoes throughout the annals of cinema, celebrated for his remarkable physicality and comedic timing.
With a career spanning over six decades, Jackie Chan's cinematic repertoire boasts over 150 films, each an homage to his unparalleled talent and unyielding dedication. His trademark blend of acrobatic fight sequences, slapstick humor, and groundbreaking stunts captivates audiences worldwide, leaving an indelible mark on the action film genre.
Beyond his cinematic achievements, Jackie Chan embraces a philanthropic spirit, utilizing his influence to uplift the lives of those in need. The establishment of the Jackie Chan Charitable Foundation is a testament to his unwavering commitment to making a positive impact, particularly in the lives of underprivileged children.
Jackie Chan's altruism extends beyond national borders, as he serves as a goodwill ambassador for UNICEF, advocating for the well-being and rights of children on a global scale.
In recognition of his profound contributions to the arts, Jackie Chan was awarded the Honorary Award at the esteemed Academy Awards in 2016. This prestigious accolade honored his enduring legacy and artistic achievements, solidifying his place among the pantheon of cinematic greats.
Jackie Chan

Jackie Chan: History ‧ Bio ‧ Photo

Wiki Facts & About Data
Full Name:
Chan Kong-sang
Stage Name:
Jackie Chan
Born:
7 April 1954 (age 69 years old)
Place of Birth:
Victoria Peak, Hong Kong, China
Education:
China Drama Academy
Nationality:
Chinese
Height:
1.74 m
Parents:
Charles Chan, Lee-Lee Chan
Siblings:
Fang Shide, Yulan Chan, Fang Shisheng, Guilan Chan
Spouse:
Joan Lin (m. 1982)
Girlfriend • Partner:
Elaine Ng Yi-Lei
Children:
Etta Ng Chok Lam, Jaycee Chan
Occupation:
Actor • Martial Artist
Net Worth:
$520 million
Early Life & Education
Jackie Chan, the legendary actor, and martial artist, was born on April 7, 1954, in the vibrant city of Hong Kong, China. His parents, Charles Chan, and Lee-Lee Chan, sought refuge in Hong Kong during the Chinese Civil War, adding a touch of political turmoil to the fabric of his upbringing. Growing up alongside his four siblings—Fang Shide, Yulan Chan, Fang Shisheng, and Guilan Chan—Chan's childhood was filled with the vibrancy of a multicultural household.
At the tender age of six, Jackie Chan's family ventured to Canberra, Australia, where his father secured a cook job at the American embassy. However, fate had a different plan in store for young Jackie. The following year, his parents decided to send him back to Hong Kong to attend a strict boarding school specializing in training students for the traditional Chinese opera called Jingxi.
Jackie Chan embarked on a multifaceted journey of artistic exploration within the boarding school walls. Immersed in acrobatics, singing, martial arts, and mime, he acquired skills that would later become the bedrock of his cinematic prowess. From mastering the art of combat to honing his weapon-wielding abilities, Chan delved into a world of physicality and expression.
Transitioning to Hong Kong Island, Jackie Chan continued his educational pursuits at Nah-Hwa Primary School. Despite encountering academic challenges, his parents recognized his artistic potential and enrolled him in the prestigious China Drama Academy. Under the tutelage of Master Yu Jim-yuen, Chan devoted the next decade of his life to the disciplined study of martial arts and acrobatics, nurturing the seeds of his future success.
In 1971, Jackie Chan found himself with his parents in Canberra, Australia. Briefly attending Dickson College and working as a construction worker, fate intervened again when he crossed paths with a fellow builder named Jack. This fortuitous encounter led to a mentorship that earned Chan the nickname "Little Jack" and ignited a guiding spark on his path to greatness.
In 1973, Jackie Chan returned to his birthplace, Hong Kong, where he embarked on his remarkable film career. The silver screen became his canvas as he rose to prominence, captivating audiences with his unique blend of slapstick acrobatics, impeccable comedic timing, and audacious stunts. From the action-packed excitement of Rush Hour to the thrilling adventures of Shanghai Noon and even lending his voice to the beloved Kung Fu Panda, Chan's filmography boasts over 150 titles, each a testament to his unparalleled talent.
Career
Jackie Chan, the iconic actor, and martial artist, embarked on his illustrious career after graduating from boarding school. Renowned for his daring stunts and impeccable physical comedy, he quickly captivated audiences and etched his name into the fabric of Hong Kong cinema.
In 1978, Jackie Chan's star rose to new heights with his role in the critically acclaimed film Snake in the Eagle's Shadow. This cinematic triumph propelled him into the spotlight, solidifying his status as a leading action star. From there, he starred in a series of successful action films, including the beloved classics Drunken Master, Police Story, and the blockbuster franchise Rush Hour.
Jackie Chan's talents extended beyond acting, as he flourished as a director, producer, and screenwriter. He brought his unique artistic vision to life by taking the reins of his own projects. Films like the adrenaline-pumping Rumble in the Bronx, the cross-cultural adventure Shanghai Noon, and the animated gem Kung Fu Panda bear the mark of his creative prowess. Additionally, Chan showcased his musical abilities, releasing albums and singles that earned him recognition and accolades.
While Jackie Chan began his acting journey as a child actor, it was in the 1970s that he emerged as a force to be reckoned with. Combining martial arts and comedy, his performances in films such as Drunken Master, Snake in the Eagle's Shadow, and Project A became iconic hallmarks of his career.
In the 1990s, Jackie Chan expanded his reach to international audiences, producing films resonating with worldwide viewers. Hits like The Forbidden Kingdom, Shanghai Noon, and the blockbuster Rush Hour series solidified his global appeal. He also lent his voice to animated films like Kung Fu Panda and its sequel, further showcasing his versatility.
Beyond his on-screen endeavors, Jackie Chan's entrepreneurial spirit led him to success as a businessman with entertainment and real estate ventures. His remarkable achievements have garnered numerous accolades, including the prestigious Academy Honorary Award in 2016. Furthermore, he has dedicated his time and efforts to charitable causes and served as a UNICEF Goodwill Ambassador.
Social Media
Instagram: Jackie Chan (@jackiechan)
Twitter: Jackie Chan (@EyeOfJackieChan)
Facebook: Jackie Chan
Weibo: jackiechan
Personal Life
Jackie Chan is married to Joan Lin, a Taiwanese actress. They have one son, Jaycee Chan, who is also an actor. Chan also has a daughter, Etta Ng Chok Lam, from an extramarital affair with Elaine Ng Yi-Lei.
Filmography
Jackie Chan has appeared in over 150 films, including:
1962: Big and Little Wong Tin Bar (as a child actor)
1971: The Young Master
1973: Fist of Fury
1974: Enter the Dragon
1975: The Young Master 2
1978: Drunken Master
1980: The Big Brawl
1981: Project A
1982: The Dragon Lord
1983: Police Story
1984: Wheels on Meals
1985: Police Story 2
1986: Armour of God
1987: Project A Part II
1988: Dragons Forever
1990: Miracles
1991: The Last Dragon
1992: Twin Dragons
1993: City Hunter
1994: Drunken Master II
1995: Rumble in the Bronx
1996: Rush Hour
1998: Rush Hour 2
2000: Shanghai Noon
2001: Shanghai Knights
2003: The Tuxedo
2004: Around the World in 80 Days
2005: Rob-B-Hood
2007: Rush Hour 3
2009: The Forbidden Kingdom
2010: The Karate Kid
2012: Chinese Zodiac
2013: Dragon Blade
2016: Skiptrace
2017: Kung Fu Yoga
2019: Project X-Traction
2020: Vanguard
Chan is known for his signature action comedy style, which often features elaborate stunts and slapstick humor. He has also directed, produced, and written many films. Chan is a global superstar, and his films have been enjoyed by audiences of all ages for decades.
---
---
Net Worth
Jackie Chan, a Chinese actor, has accumulated an estimated net worth of $520 million. He is a Hong Kong actor, martial artist, singer, action choreographer, comedian, screenwriter, producer, and director. He has been acting since the 1960s and has starred in over 200 films.
He is best known for his action comedies, often featuring his trademark acrobatic stunts and martial arts skills. Chan has also been successful in the music industry, releasing several albums and touring the world. He is a national treasure in China and has been awarded the Order of the Republic by the Chinese government.
---
---
---
---
---

Post Your Bio, Music, Quest Post & More On TheCityCeleb
---
---


---
---
---