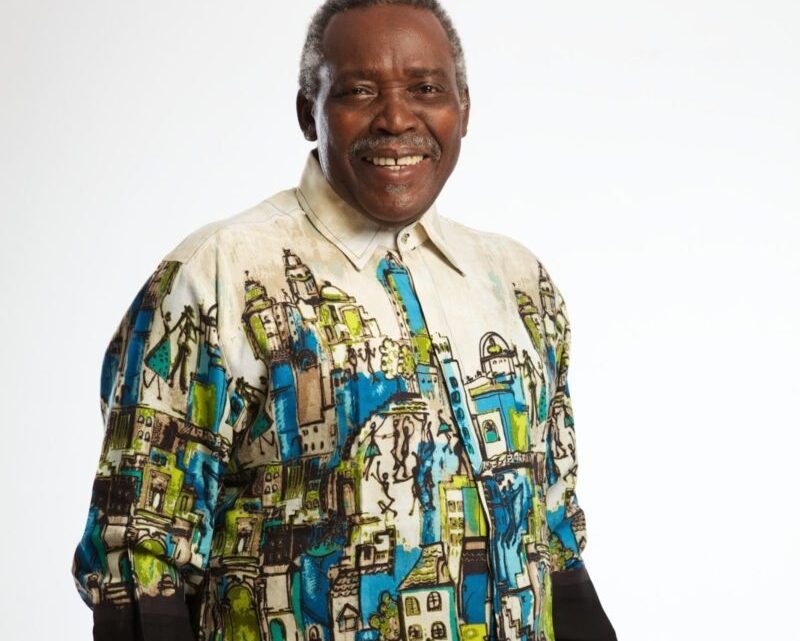 Olu Jacobs Biography: First Wife, Age, Net Worth, Children, Health, Awards, Wikipedia, Movies, Daughter, News, Sickness, Still Alive?
May 5, 2023
---
Biography
Oludotun Baiyewu Jacobs (born 11 July 1942), known globally as Olu Jacobs, is a renowned Nigerian actor, businessman, and film executive.
He has starred in several British television series and international films. Olu Jacobs has been hailed by many as one of the greatest and most widely respected African actors of his generation.
With Pete Edochie, he is considered by several media, film commentators, critics, and other actors to be one of the most influential African actors. He is widely regarded as a cultural icon. He is seen as the bridge between the old Actors and the new ones.
Olu Jacobs has made his mark in Nigeria's movie industry. With more than 40 years of acting experience, he is seen as a bridge between actors' old and new breeds. Trained at The Royal Academy of Dramatic Arts, England, he worked with various repertoire theatres in Britain and starred in some international movies.
Olu Jacobs

Olu Jacobs: History, Bio, Photo

Wiki Facts & About Data
Full Name:
Oludotun Baiyewu Jacobs
Stage Name:
Olu Jacobs
Born:
11 July 1942 (age 81 years old)
Place of Birth:
Abeokuta, Ogun, Nigeria
State Of Origin:
Ogun State
Nationality:
Nigerian
Height:
1,61 m
Parents:
N/A
Siblings:
N/A
Wife • Spouse:
Joke Silva (m. 1989)
Girlfriend • Partner:
N/A
Children:
Olusoji Jacobs, Olugbenga Jacobs, Dayo Jacobs
Occupation:
Actor • TV Personality
Net Worth:
US$3.5 million
Early Life & Education
Olu Jacobs was born on the 11th of July, 1942 to parents from Egba Alake. He hails from Ogun State, Nigeria.
He spent his early childhood in Kano and attended Holy Trinity School, where he was a member of the debating and drama societies.
Olu Jacobs was inspired to take a chance with acting when he attended one of Hubert Ogunde's annual concert parties at Colonial Hotel in Kano.
Afterwards, he secured a visa and travelled to England to study acting. He trained at The Royal Academy of Dramatic Arts in London in England.
Career
Olu Jacobs lived most of his youthful life in the United Kingdom before moving to Nigeria. He trained at The Royal Academy of Dramatic Arts in London.
He then starred in various British television shows and series in the 1970s, namely, The Goodies, Till Death Us Do Part, Barlow at Large, The Venturers, Angels, 1990, The Tomorrow People, The Professionals. In 1978, he played the role of President Mageeba in Michael Codron's presentation of Tom Stoppard's play Night and Day.
In the 1980s, he starred in several international films, including John Irvin's war film The Dogs of War, Roman Polanski's adventure-comedy Pirates (1986), and the family-adventure film Baby: Secret of the Lost Legend (1985).
On television, he was a cast in TVS's The Witches and the Grinnygog (1983 series). Olu Jacobs has starred in over 120 Nollywood films and is considered one of the top Nigerian Nollywood actors.
Personal Life
Olu Jacobs has been married to Nollywood actress Joke Silva since 1989. They have children, namely Olusoji Jacobs, Olugbenga Jacobs, and Dayo Jacobs. Asked why his wife still bears her maiden name, Olu Jacobs answered: She is her individual.
When I met her, she was an actress known as Joke Silva, so why should marrying me now deny her and her audience her name. She is Miss Joke Silva, who is Mrs Joke Jacobs. It is as simple as that. People now begin to say what they like.
They have even written that we are separated and all sorts of stuff. When she is working, she is Joke Silva, but she is Mrs Joke Jacobs at home."
Rumour had it that Olu Jacobs died, so there was a wide search for his funeral and burial in 2021, but he attended Afriff in November 2021, where he won the Lifetime Achievement Award. His wife Joke Silva later revealed his health condition in an interview with Chude Jideonwo that he is battling Dementia with Lewy body.
Awards
In 2007, Olu Jacobs won the African Movie Academy Award for Best Actor in a Leading Role.
For his dedication to his acting career spanning over five decades, he was honoured with the Industry Merit Award for outstanding achievements in acting at the 2013 Africa Magic Viewers Choice Awards.' Also, AMAA conferred its Lifetime Achievement Awards on him in 2016.
Filmography
The Royal Hibiscus Hotel
Dry
Bloody Ring
Potomanto
Covert Operation
A Better Tomorrow
A Better Tomorrow 2
Days of Gloom
Days of Gloom 2
Royal King
Royal King 2
Sacred Lies
Sacred Lies 2
Sacred Lies 3
Sacred Lies 4
The Seekers
The Seekers 2
White Chapel
White Chapel 2
Bent Arrows
Bitter Generation
Bitter Generation 2
Bitter Generation 3
Bitter Generation 4
Palace Slave
Palace Slave 2
Palace Slave 3
Palace Slave 4
Power of a Kiss
Power of a Kiss 2
A Weeping Soul
A Weeping Soul 2
Forest of Tears
Forest of Tears 2
Forest of Tears 3
Forest of Tears 4
Last Mogul of the League
Last Mogul of the League 2
League of Gentlemen
League of Gentlemen
Royal Tears
Royal Tears 2
Sound of Pain
Sound of Pain 2
Tears of Hope
Tears of Hope 2
A Can of Worms
A Can of Worms 2
Beauty and the Beast
Beauty and the Beast 2
Beauty and the Beast 3
Hidden Treasure
Hidden Treasure 2
Mirror of Beauty 2
Perfect Temptation
Perfect Temptation 2
Piece of My Soul
Piece of My Soul 2
Piece of My Soul 3
Sister's Love
Sister's Love 2
Sister's Love 3
Sister's Love 4
Smoke & Mirrors
The Return of Ogidi
The Return of Ogidi 2
Throne of Tears
Throne of Tears 2
Total Love
Total Love 2
Mirror of Beauty
African Soldier
African Soldier 2
Burning Kingdom
Burning Kingdom 2
Eewo orisa
Eewo orisa 2
Final Kingdom
Final Kingdom 2
Greatness
Greatness 2
Kingdom Apart
Kingdom Apart 2
Lost in the Jungle
Lost in the Jungle 2
Mountains of Evil
Mountains of Evil 2
Odudu Kingdom
Odudu Kingdom 2
Odudu Kingdom 3
Old Testament
Old Testament 2
Royal Destiny
Royal Destiny 2
Secret Pledge
Secret Pledge 2
Show Me Heaven
Show Me Heaven 2
Show Me Heaven 3
Slave to Lust
Slave to Lust 2
The Cabals
The Cabals 2
The Prince and Me
The Prince and Me 2
Warrior's Heart
Warrior's Heart 2
Warrior's Heart 3
Dancing Heart
Dancing Heart 2
End of Battle
End of Battle 2
Jealous Heart
Jealous Heart 2
One-Bullet
One-Bullet 2
Royal Doom
Royal Doom 2
21 Days with Christ
21 Days with Christ 2
A Time to Die
A Time to Die 2
Before the Sunrise
Before the Sunrise 2
Eagle's Bride
Eagle's Bride 2
Lonely Heart
Lonely Heart 2
Omaliko
Omaliko 2
One God One Nation
One God One Nation 2
Only Love
Only Love 2
Opin irin ajo
Opin irin ajo 2
Real Love 2
Real Love 3
Royal Palace
Soul on Fire
Soul on Fire 2
The God to Serve
The God to Serve 2
To Love a Stranger
To Love a Stranger 2
Ultimate Crisis
Women in Power
Women in Power 2
Arsenal
Arsenal 2
Dear Sister
Eye of the Gods
Eye of the Gods 2
House Party
House Party 2
Turn Table
Turn Table 2
Private Sin
Private Sin 2
Real Love
The Kingmaker
Unconditional Love
Ago kan oru
Fear of the Unknown
Mission to Africa
Keeping Faith: Is That Love?
The Last Vote
Aba Riot
Aba Riot 2
Endtime
Oganigwe
Twins of the Rain Forest
Obstacles
Another Love
Iva
Vigilante
Pirates
Baby: Secret of the Lost Legend
Net Worth
Olu Jacobs' net worth has grown significantly. His net worth is currently estimated to be in the range of approximately US$3.5 million.
Social Media
---
---
---
---
---
---
---

Post Your Bio, Music, Quest Post & More On TheCityCeleb
---
---


---
---
---