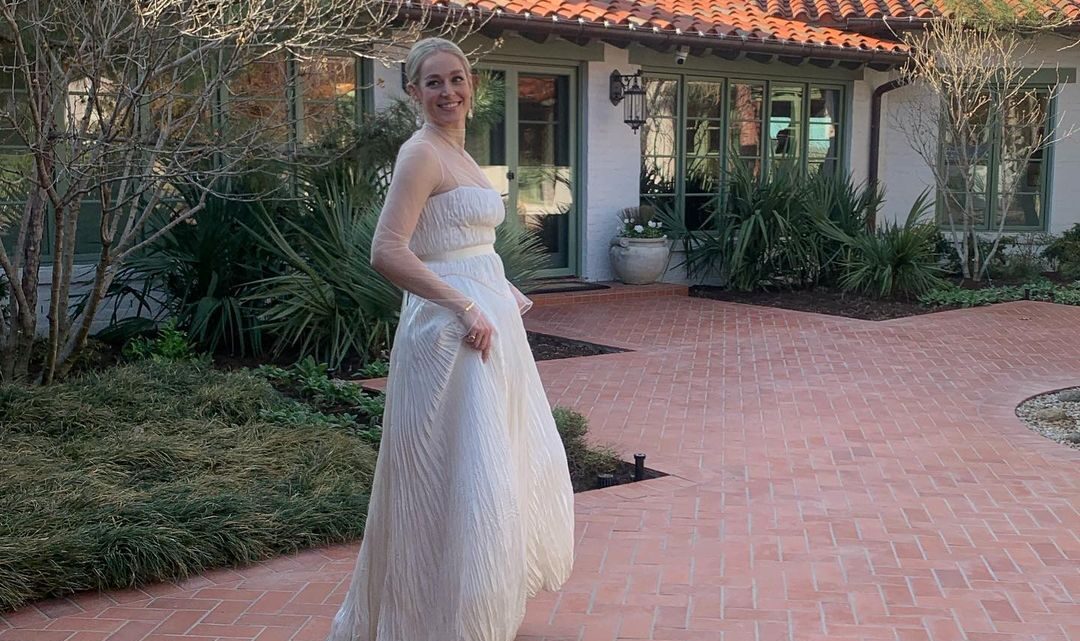 Carlson Young Biography: Height, Age, Husband, Movies, Net Worth, TV Shows, Instagram, Wiki
---
Biography
Carlson Elizabeth Young (born October 29, 1990) is a beloved actress and TV personality from the United States. Renowned for her memorable roles in Disney Channel's cherished series, As the Bell Rings, as well as her captivating performances in the film Premature, Comedy Central's Key & Peele, and MTV's Scream, Young has carved a place for herself in the hearts of fans worldwide.
Her journey began with a fateful opportunity, landing a role in the pilot episode of As the Bell Rings. From that moment, Carlson Young's star began to ascend, gracing the small and silver screens with her undeniable charm and magnetic presence.
Yet, her talents extend beyond acting alone. Carlson Young is a gifted writer and director, crafting captivating narratives through her unique lens. Her short films testify to her creative prowess and ability to weave intricate stories that resonate with audiences.
Carlson Young

Carlson Young: History ‧ Bio ‧ Photo

Wiki Facts & About Data
Full Name:
Carlson Elizabeth Young
Stage Name:
Carlson Young
Born:
29 October 1990 (age 33 years old)
Place of Birth:
Fort Worth, Texas, United States
Education:
University of Southern California
Nationality:
American
Height:
1.57 m
Parents:
Marshall Ralph Young, Susannah Elizabeth Young
Siblings:
Griffin Young
Spouse:
Isom Innis (m. 2017)
Boyfriend • Partner:
Lucas Till (2012-2013), Justin Gaston (2009-2010), Tony Oller (2008-2009), Brian Kehoe (2007), Chord Overstreet (2012)
Children:
N/A
Occupation:
Actress • TV Personality
Net Worth:
$4 million
Early Life & Education
Carlson Young, a Texan native born on October 29, 1990, possesses a captivating blend of ancestral heritage, hailing from English, Irish, and French roots. Growing up in the vibrant city of Fort Worth, she was nurtured by her geologist father, Marshall Ralph Young, and her loving mother, Susannah Elizabeth Young. Alongside her on life's grand stage is her younger sister, Griffin Young, a constellation of familial support guiding her path.
In her formative years, Carlson Young's creative spirit found solace within the walls of Fort Worth Country Day School. Embracing her artistic destiny, she delved into the captivating realm of theater, a sanctuary where her talents blossomed. Immersed in the drama club's rich tapestry, Carlson's magnetic presence and exceptional performances earned her the prestigious accolade of Most Likely to Be Famous.
Fueling her artistic fire, Carlson Young set her sights on the land of dreams, Los Angeles, where she would diligently pursue her passion. Enrolling at the esteemed University of Southern California, she embarked on a voyage of self-discovery and creative exploration, majoring in storytelling through creative writing. As her words flowed onto the page, she discovered the power of her pen to transport hearts and minds, crafting narratives that resonated deeply with audiences.
But Carlson Young's thirst for artistic growth knew no bounds. Seeking to expand her repertoire, she sought guidance and inspiration from esteemed institutions such as the Groundlings Theater and the Improv Olympics. These sacred temples of creativity became her training grounds, where she honed her craft, delving into the intricacies of the human experience and sharpening her ability to evoke laughter and emotion.
Career
Carlson Young, the esteemed American actress and TV personality, has graced the silver screen and our hearts with her extraordinary talent. She first captivated audiences in 2007 with a memorable guest appearance on Disney Channel's As the Bell Rings, igniting a spark to ignite her illustrious career.
Since her auspicious debut, Carlson Young has left an indelible mark on the television landscape, enchanting viewers with her magnetic performances. She has made notable guest appearances in acclaimed shows such as Pretty Little Liars, The League, Shake It Up, Key & Peele, and Pickle and Peanut, showcasing her versatility and leaving us yearning for more.
In 2015, Carlson Young secured a pivotal role in the MTV series Scream, embodying the enigmatic character of Brooke Maddox. Her portrayal was met with resounding acclaim, solidifying her status as a rising star in the industry. Critics and fans alike were captivated by her ability to breathe life into the complex nuances of her character, cementing her place in the annals of television excellence. Her return for the second season in 2016 further solidified her position as a force to be reckoned with.
Beyond the small screen, Carlson Young's luminous talent has graced the silver screen with a grace and allure that is uniquely hers. From her captivating performance in Premature (2014) to her mesmerizing presence in The Blazing World (2018) and The Woman in the Window (2021), she has proven her prowess as a versatile and captivating actress. Each role she embodies is infused with magnetic energy, drawing audiences into the worlds she creates and leaving an indelible impression.
But Carlson Young's creative spirit knows no bounds. In 2018, she ventured into directing, unveiling her visionary talent with the short film The Blazing World. Inspired by her own dreams and the literary tapestry of Margaret Cavendish, she fearlessly brought her creative vision to life, leaving an indelible mark as both director and performer. This audacious leap into directing is a testament to her unyielding dedication to artistic exploration and the relentless pursuit of creative excellence.
Awards & Nominations
Carlson Young has been nominated for two Sundance Film Festival awards. She received a Short Film Grand Jury Prize nomination in 2018 for her short film The Blazing World, which she wrote, directed, and starred in. She received a NEXT Innovator Award nomination in 2021 for her feature film The Blazing World, which she also wrote, directed, and starred in. She did not win either of the awards.
Here is a list of Carlson Young's awards and nominations:
Sundance Film Festival
Short Film Grand Jury Prize (Nominee, 2018)
NEXT Innovator Award (Nominee, 2021)
Social Media
Instagram: @carlsonyoung
Facebook: @carlsonyoung
Personal Life
Carlson Young's love life has seen its fair share of connections and heartfelt moments. Throughout her journey, she has shared meaningful relationships with various individuals, each leaving a mark on her path.
Among her notable relationships was Lucas Till, an actor whose bond with Carlson lasted from 2012 to 2013. Their time together was filled with shared experiences and treasured memories. Before Lucas, Justin Gaston held a special place in her heart, their connection spanning from 2009 to 2010.
In her romantic journey, Tony Oller played a significant role, their love story unfolding from 2008 to 2009. Their connection's depth brought joy and growth to Carlson Young's life. And in earlier years, Brian Patrick Kehoe's presence added a touch of sweetness to her journey, their relationship leaving a lasting impression.
Among the whispers and rumors that occasionally surround the lives of public figures, there were murmurs of a potential romance between Carlson Young and the charismatic Chord Overstreet in 2012.
Carlson Young is married to Isom Innis, a Foster, the People member. On April 29, 2017, they married in Fort Worth, Texas. There are no children for the couple.
---
---
Filmography
Movies
As the Bell Rings (2009) – Sarah
Premature (2014) – Allie
The Blazing World (2018) – Young Woman
12 Mighty Orphans (2021) – Juanita
My Favorite Bachelor (2022) – Katie
TV Shows
Shake It Up (2010) – Kelly
Key & Peele (2012) – Girl
CSI: Cyber (2015) – Sarah Hall
Grimm (2015) – Sarah
Scream: The TV Series (2015-2016) – Brooke Maddox
The Steve Varley Show (2021) – Self
Short Films
The Dance (2015) – Emma
Ghosts (2015) – Sarah
In the Trenches (2015) – Sarah
Betrayed (2015) – Sarah
Exposed (2015) – Sarah
Aftermath (2015) – Sarah
Wanna Play a Game? (2015) – Sarah
Hello, Emma. (2015) – Emma
The Blazing World (2018) – Young Woman
Music videos
Catch & Release (2020) – Peel (directed by Young)
Net Worth
Carlson Young's accumulated net worth is $4 million. She is an American actress who has appeared in a number of television shows such as As the Bell Rings, Pretty Little Liars, True Blood, Key & Peele, and Scream: The TV Series. 
Young has also appeared in movies such as The Final Girls, The Bye Bye Man, and The Haunting of Sharon Tate.
---
---
---
---
---

Post Your Bio, Music, Quest Post & More On TheCityCeleb
---
---


---
---
---