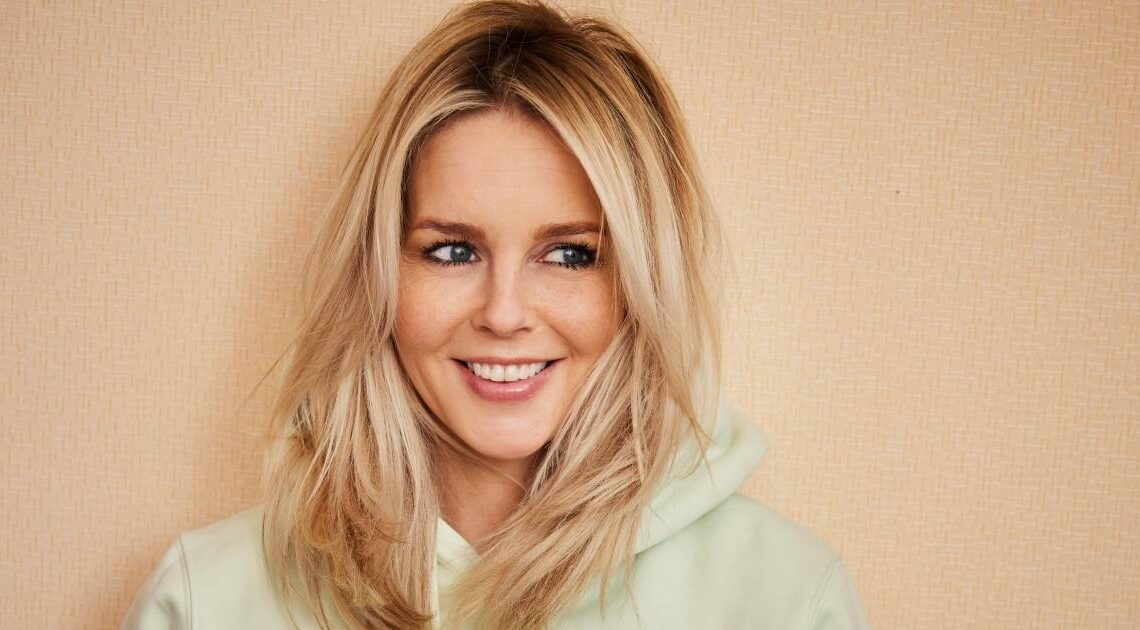 Chantal Janzen Biography: Age, Instagram, Net Worth, House, Wikipedia, Height, Spouse, Boyfriend, Man, Photos
November 2, 2021
---
Biography
Chantal Janzen (born 15 February 1979) is a 44 years old graceful Dutch actress, singer, and entertaining TV presenter.
She played essential roles in Full Moon Party, The Preacher, and Deuce Bigalow: European Gigolo and presented Idols.
She also starred as Belle in a Dutch Musical production of the famous Beauty and the Beast and Jane in a Dutch Musical production of Sci-fi Tarzan.
Chantal Janzen is internationally best known for co-hosting the television show Eurovision: Europe Shine a Light and the Eurovision Song Contest in 2021.
Chantal Janzen

Chantal Janzen: History, Bio, Photo

Wiki Facts & About Data
Full Name:
Chantal Janzen
Born:
15 February 1979 (age 44 years old)
Place of Birth:
Tegelen, Netherlands
Nationality:
Dutch
Parents:
Joke Janzen, John Janzen
Children:
James Geeratz, Bobby Geeratz
Height:
1.78 m
Siblings:
Roger Janzen
Boyfriend • Husband:
Marco Geeratz (m. 2014)
Occupation:
Actress • Singer
Net Worth:
US$1.5 million
Early Life
Chantal Janzen sprang to life in the city of Tegelen, in The Netherlands, on 15 February 1979.
Both her parents are Dutch; hence she is of Dutch nationality.
Chantal Janzen studied at the Amsterdamse Hogeschool voor de Kunsten. She was taught in modern-, classical-, jazz- and tap dancing, singing, acting, and musical repertoire there.
Career
Chantal Janzen played in several musicals, including Kunt u mij de weg naar Hamelen vertellen, mijnheer?, Crazy For You, Saturday Night Fever, Beauty and the Beast, 42nd Street, Tarzan, and in the production of Petticoat.
She also played several guest roles in television shows such as Baantjer, De Band, Intensive Care, Kinderen Geen Bezwaar, and Meiden van De Wit. In addition, she played host in Staatsloterij Live and the Dutch version of Idols.
Chantal Janzen played several roles in movies: Feestje, De Dominee, Deuce Bigalow: European Gigolo, Alles is Liefde, Volle Maan, Kicks, and the made-for-TV film, Loverboy. In December 2002 her single titled Achter De Sterren, which is the title song from the movie, Science Fiction.
She won the prestigious John Kraaijkamp Musical Award in 2002 for Upcoming Talent for her performance in Saturday Night Fever. She clinched a musical award in 2005 for Best Actress in a supporting role for the musical titled Crazy For You. However, she got a nomination for the Best female lead in 2006 as Belle in Beauty and the Beast. She got another the same prize for her role as Jane in the musical Tarzan in 2007.
Because of her pregnancy back then, Chantal Janzen had to temporarily leave her part in the musical Tarzan from September 2008 until April 2009. After that, however, she was replaced by the very much talented Bente van den Brand.
After her performance in Tarzan, she played a part in a Disney Musical titled Sing-Along. In 2010, Chantal can be seen in the musical titled Petticoat. It's an original Dutch musical dedicated to her. After her performance in Petticoat, she portrayed the role of Glinda in a Dutch rendition of a Broadway musical titled Wicked.
In 2011, Chantal Janzen terminated her contract with the Dutch TV channel AVRO and switched to RTL with a new contract. Her reason was that the idea of experiencing other things enthused her.
In 2012, she had roles in a series titled Divorce and Goede tijden, slechte tijden afterward in 2019 and made a return in another minor role in a film titled Goede tijden, slechte tijden.
Since Chantal Janzen made the decisive switch to RTL Nederland, she has presented several television programs, including Everybody Dance Now, De Jongens tegen de Meisjes, It Takes 2, The Voice of Holland, and Time To Dance.
She also presents the Dutch versions of All Together Now, Dance Dance Dance, and Dancing with the Stars. Over the years, Chantal Janzen also appeared as a jury member in the television shows; Your Face Sounds Familiar, The Talent Project, and Holland's Got Talent.
Furthermore, from 2015 to 2016, Chantal Janzen could also be seen as a presenter in The Voice Kids, in Germany and as a jury member at Superkids.
In 2019, Chantal was one of the "Wall of the World" members in the American television show The World's Best. Furthermore, on 4 December 2019, it was announced that she would be one of the three presenters of the Eurovision Song Contest 2020 in Rotterdam, with Edsilia Rombley and Jan Smit. However, the show was canceled in March 2020 as a result of the COVID-19 pandemic. Likewise, it was replaced with Eurovision: Europe Shine a Light, which was presented jointly by Janzen, Rombley, and Smit, held on 16 May 2020.
Chantal Janzen has now played host in the Eurovision Song Contest 2021. In November 2020, she was announced as the host of the game show Beat the Champions, a Dutch version of the British game show named Beat the Chasers.
Social Media
Chantal Janzen has over 1k posts on her Instagram page, which is evidence that shows how active she is on social media.
---
---
For this and the fact that she is a well-known celebrity, Chantal Janzen has garnered over 1.7Million followers on Instagram with millions of followers on Twitter and Facebook.
Instagram: @chantaljanzen.official
Twitter: Chantal Janzen
Facebook:ChantalJanzenOfficial
Personal Life
This beautiful, charming, talented television personality, singer, actress, and TV presenter, Chantal Janzen from Tegelen, The Netherlands, has a slim body and round face type. Her hair is light blond and her eyes blue. She is 5 feet 10 inches (178 cm, 1.78 m) tall and weighs 64 kg (141.1 lbs).
Chantal Janzen is in a relationship with Marco Geeratz. She gave rise to their first son named James Geeratz, January 23, 2009.
The couple hitched on 15 December 2014 in London, England. Marco Geeratz already had three children from a prior relationship. The couple had their second son, named Bobby Geeratz, on 30 March 2018.
Net Worth
Chantal Janzen visibly is a hardworking entertainer; as a singer, actress, and TV presenter, the Dutch sensation has acquired a net worth estimated at US$1.5 Million.
Filmography
Movies
2002 Volle maan as Andrea
2003 Loverboy as Claudia
2003 Pista! as Heidi
2004 Fighting Fish as Jennifer
2004 Feestje! Talita
2004 De Dominee as Annet
2005 Deuce Bigalow: European Gigolo as Scandinavian pornstar
2007 Kicks as Denise
2007 Shrek the Third as Sneeuwwitje
2007 Alles is Liefde as Sarah
2007 Enchanted Provided the voice of Princess Giselle (Amy Adams) in the Dutch version
2009 De Hel van '63 as Dieuwke Ferwerda
2010 Nanny McPhee and the Big Bang as Isabel Green
2010 Het geheim as Laura Stikker
2013 Soof as Bob
2014 Pak van mijn hart as Julia
2017 Het verlangen as Brigitte Hooijmakers
TV Shows
As An Actress
2002 IC as Esther Goud
2003 Baantjer as Julia Hendrikx
2003 De Band as Inge
2005 Meiden van De Wit as Wendy
2005 De Lama's as Herself
2005 Samen as Iris Bestevaer
2006 Kinderen geen bezwaar as Herself
2007 Katja vs De Rest as Herself
2010–present De TV Kantine played various roles including Helga Geerhart, Barbie, Melania Trump, Mariska Bauer
2012 Goede tijden, slechte tijden as Glinda
2012–2016 Divorce as Sophie Schaeffer-Bax
2019 Kees & Co as Coosje
2019 Goede tijden, slechte tijden Annelies de Heer
As a Presenter / Jury member
2003 D'r op of d'r onder jury member
2005–2006 Idols 3 presenter together with Martijn Krabbé
2005–2006 Staatsloterij Live presenter together with Carlo Boszhard
2006 Staatsloterij €100,000 Show presenter together with Carlo Boszhard
2006–2007 Ranking the Stars panel member
2008 [email protected] presenter
2008–2010 Uitmarkt Musical Sing-Along presenter together with Frits Sissing
2008–2009 Het Pink Ribbon Gala presenter
2008 Joseph Backstage presenter together with Renate Schutte
2008–2010 Gouden Televizier-Ring Gala presenter
2008 Chalet Chantal presenter
2009 Zóóó 30 presenter together with Ruben Nicolai
2008–2009 Het hofvijverconcert presenter
2009 Wie is mijn ex? presenter
2009 RTL Boulevard presenter
2009 Uitreiking Gouden Loekie presenter
2009 Mies 80! presenter
2009–2010 Weten zij veel!? presenter
2010 Op zoek naar Freek… met Chantal presenter
2010 Backstage bij Petticoat documentary
2011–2017 De Jongens tegen de Meisjes presenter together with Tijl Beckand
2011 Zie Ze Vliegen presenter together with Carlo Boszhard, Irene Moors en Gordon
2011 Sunday Night Fever presenter
2012 Beat the Best presenter together with Gordon
2012 Your Face Sounds Familliar jury member
2013–2015 Everybody Dance Now presenter
2013–present Holland's Got Talent jury member
2014 Het beste van Holland's Got Talent presenter
2014 Beatrix, Met Hart en Ziel presenter
2014 Billy Elliot: Van Auditie Tot Applaus presenter
2014–2017 Chantal blijft slapen presenter
2014–2016 The Voice Kids presenter together with Thore Schölermann
2015 Carlo's TV Café presenter together with Carlo Boszhard
2015–2018 Dance Dance Dance (Dutch version) presenter together with Jandino Asporaat (season 1–3), and with Humberto Tan (season 4)
2015 Superkids as a jury member
2015–2016 Het Collectief Geheugen presenter
2016 It Takes 2 presenter together with Gordon
2017 Janzen & Van Dijk presenter together with Wendy van Dijk
2017 &Chantal presenter
2017–present Chantal komt werken presenter
2018 Doe het lekker zelf presenter
2018 Time To Dance presenter together with Jamai
2018 The Talent Project jury member
2019 The World's Best jury member
2019–present All Together Now (Dutch version) presenter together with Jamai Loman
2019 Chantals Pyjama Party presenter
2019 Dancing with the Stars (Dutch version) presenter together with Tijl Beckand
2019–present The Voice of Holland presenter together with Martijn Krabbé
2020 De Chantal & Beau show: tussen de schuifdeuren presenter together with Beau van Erven Dorens
2020 Eurovision: Europe Shine a Light presenter together with Edsilia Rombley and Jan Smit
2020–present Oh, wat een jaar! presenter
2021–present Beat the Champions presenter
2021 Eurovision Song Contest 2021 presenter together with Edsilia Rombley, Jan Smit, and Nikkie de Jager
Musicals
2000–2001 42nd Street as Lorraine Fleming / Understudy Peggy Sawyer
2001–2003 Saturday Night Fever Stephanie Mangano as John Kraaijkamp
2003–2004 Kunt u mij de weg naar Hamelen vertellen, mijnheer? as Lidwientje Walg
2004–2005 Crazy For You as Patsy / 1st understudy Polly Baker
2005–2007 Beauty and the Beast as Belle
2007–2009 Tarzan as Jane
2010–2011 Petticoat! as Patricia "Pattie" Jagersma
2011–2012 Wicked as Glinda
2012–2015 Hij Gelooft in Mij as Rachel Hazes
---
---
---
---
---

Post Your Bio, Music, Quest Post & More On TheCityCeleb
---
---


---
---
---