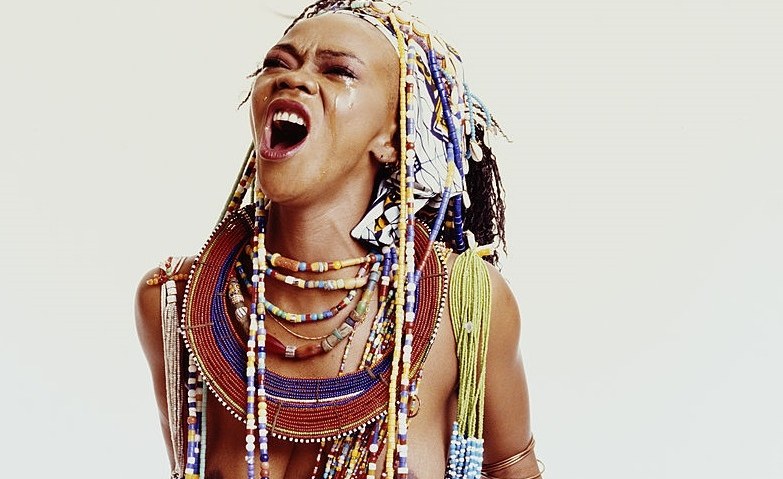 Brenda Fassie Biography: Age, Husband, Net Worth, Instagram, Songs, Wikipedia, Cause of Death
---
Brenda Fassie, also known as the "Queen of African Pop" or the "Madonna of the Townships," was a South African singer, dancer, songwriter, and activist.
Her powerful and soulful voice, combined with her breathtaking stage performances, made her one of the most influential musicians in South Africa and Africa at large.
Brenda's music lyrics resonated deeply with the people, addressing social issues and celebrating the resilience of the African spirit.
Profile
Full Name: Brenda Nokuzola Fassie
Date of Birth: November 3, 1964
Age: 59 years
Gender: Female
Place of Birth: Langa, Cape Town, South Africa
Nationality: South African
Profession: Singer, Dancer, Songwriter, Activist
Son: Bongani Fassie
Early Life & Education
Brenda Nokuzola Fassie was born November 3, 1964, in Langa, Cape Town, South Africa. She was the youngest of her father's nine children and was named after the famous American singer Brenda Lee.
Raised by her mother, a pianist, Brenda's love for music was nurtured from a young age. Her mother would often sing to tourists to support their family.
Growing up in Langa, a township in Cape Town, Brenda experienced the hardships and struggles faced by the people in her community.
Despite the challenges, she found solace and inspiration in music. At the age of five, Brenda started singing with her mother, and her talent quickly gained attention. She formed her band called the Tiny Tots and performed for tourists.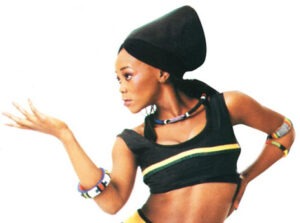 Personal Life
Brenda Fassie's personal life was often the talk of the town. In 1985, she had a son named Bongani with a fellow musician from her band, the Big Dudes.
Later, she married Nhlanla Mbambo in 1989, but legal troubles marred their marriage as they were sued for fraud. The couple divorced in August 1990, which attracted significant media attention.
Throughout her life, Brenda was known for her colorful personality and free spirit. She was open about her struggles with drug addiction and her bisexuality, which made her a controversial figure.
Despite her challenges, Brenda's talent and passion for music remained the focal point of her life.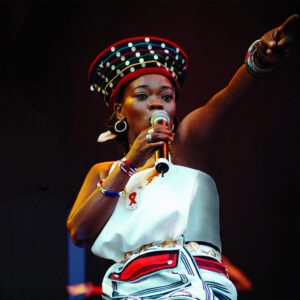 Career
Brenda's career took off in 1981 when a renowned producer, Koloi Lebona, visited her in Cape Town and recognized her immense talent.
Impressed by her mature voice and captivating stage presence, Lebona invited Brenda to live with his family in Soweto.
Brenda's music career began to flourish when she became the lead singer of the township music group called Brenda and the Big Dudes.
In 1983, Brenda released her first recording, the hit single "Weekend Special," which became an instant success. The song catapulted her to stardom and led to international tours in the United States, Europe, Britain, Brazil, and Australia.
Over the years, Brenda established herself as a solo pop star and released numerous albums that achieved multi-platinum status in South Africa.
Despite her struggles with drug addiction, Brenda's music continued to resonate with audiences. She used her platform to address social issues and fight against the apartheid regime in South Africa.
One of her notable songs, "Black President," was dedicated to Nelson Mandela, a political prisoner who later became the country's first Black President.
---
---
Death
On the morning of April 26, 2004, Fassie collapsed at her home in Buccleuch, Gauteng, and was admitted to a hospital in Sunninghill. Initially, the press was informed that she had suffered a cardiac arrest, but later, it was reported that she had fallen into a coma due to an asthma attack.
The post-mortem report later revealed that Fassie had overdosed on cocaine on the night of her collapse, which caused her coma.
This led to her ceasing to breathe and experiencing brain damage due to lack of oxygen. Fassie received visits from prominent figures like Nelson Mandela, Winnie Mandela, and Thabo Mbeki while in the hospital, and her condition made headlines in South African newspapers.
Sadly, she passed away at the age of 39 on May 9, 2004, in the hospital.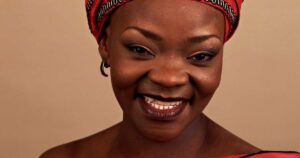 Net Worth
Brenda Fassie was one of the most successful pop singers in South Africa during her lifetime.
While it is challenging to determine her exact net worth, it is estimated to be around $3 million at the time of her death.
Her immense talent and international recognition contributed to her financial success.
Social Media
Instagram: N/A
Twitter: N/A
Discography
Brenda
Ag Shame Lovey
Umuntu Ngumuntu Ngabantu
Too Late for Mama
Black President
I Am Not a Bad Girl
Yo Baby
Mama
Abantu Bayakhuluma
Umuntu Uyashintsha
Now Is the Time
Paparazzi
Memeza
Nomakanjani
Thola Amadlozi
Myekeleni
Mina Nawe: Ngohlala Ngi Nje
Mali
Gimme Some Volume
---
---
---
---
---

Post Your Bio, Music, Quest Post & More On TheCityCeleb
---
---


---
---
---