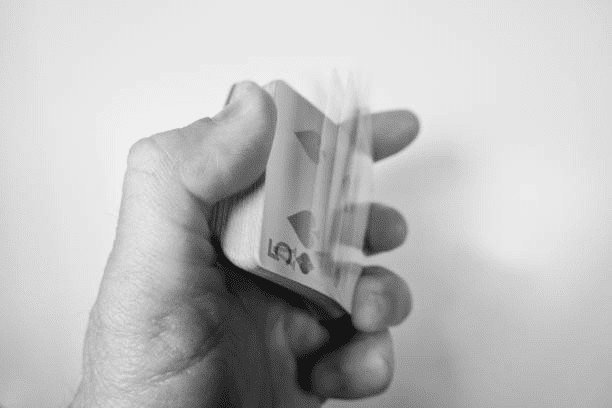 A Simple Cheat Sheet Guide Needed For World Series Of Poker
---
The World Series of Poker is the world's biggest poker tournament and for a good reason. It's an intense competition that pits the best poker players from around the globe against one another. If you're fortunate enough to participate in WSOP Online, you'll want to be armed with a cheat sheet to cover all your bases. This is no easy task, as the tournament embodies the ultimate test of poker skill and strategy.
Your cheat sheet should list the basic rules and hand rankings and include tips on how to bluff effectively, read your opponents' body language, and maintain a focused mindset throughout the game. With a well-rounded cheat sheet, you'll be one step closer to achieving poker greatness at the World Series. Keep these basics in mind and create a cheat sheet that's both informative and accessible.
Read on to discover some insider tips that will help you up your poker game and eventually reign victorious at the tables.
Get to Know the Rules and Regulations
Understanding the game is the first step to winning the tournament. So, read the guidelines thoroughly, paying special attention to hand requirements and minimum chip amounts.
Trust us; you want to be aware of a technicality. Get to know the regulations inside and out, and prepare for a successful tournament.
Observe the Time Limit
Poker is a thrilling and strategic game that requires skill and focus to win big. One important factor to remember when playing poker is the time limit. Knowing whether or not there is a time limit for each round can help you maintain your pace throughout the game.
It's important to take your turn quickly and hold up the game. Keeping an eye on the clock can prevent you from feeling pressured and making impulsive decisions that could cost you the game. So, observe the time limit and use it to your advantage during your next poker game.
Analyze Betting Patterns
In the game of poker, observing your opponents' betting patterns and poker hand rankings can be a game-changer. It's like reading their minds but without any psychic ability involved. By taking note of their betting habits, you can gauge the strength of their hand and even detect a bluff.
Does the opponent always bet big when they have a strong hand?
Or do they make small bets when they are feeling uncertain? You must pay attention to these little nuances if you want to become a successful poker player. So, keep a close eye on how much they raise and how often they check. And remember, in poker, it's not only the cards you're playing, but the people you're playing with that make all the difference.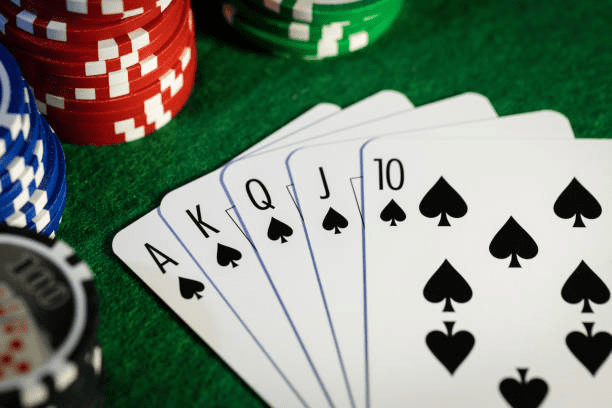 Look Out for Opponents' Hands
When playing any card game, keeping a close eye on your opponent's hands is always a good idea. But it's not just enough to observe their cards; you should also be paying attention to any signs indicating what kind of hand they're holding. Are they fidgeting with their cards nervously?
Do they seem particularly confident? Maybe they're trying to throw you off with a sly smile or a subtle gesture. Whatever it is, it's important to stay aware and alert during the game. Don't let your guard down as you look at your poker cheat sheet; you might be able to outsmart your opponent and walk away with the win.
Bet Properly
Knowing when to call, raise, or fold can greatly impact your overall success. With practice and persistence, you can become a master at betting properly.
And remember, it's not just about winning; it's about enjoying the process and improving with every hand.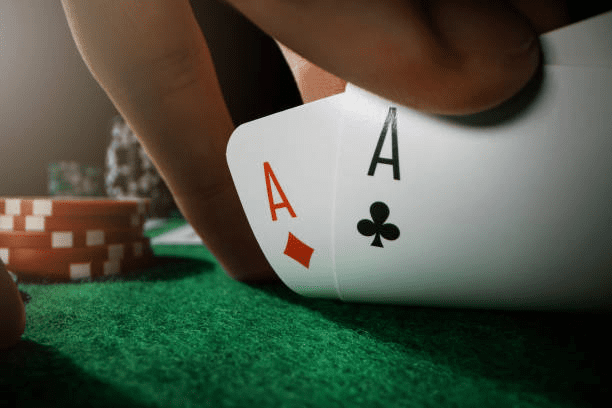 Increase Your Pot
Increasing your pot should be your main focus if you are looking to up your poker game. Of course, this means understanding pot odds and how they relate to your odds of winning a hand. But it's also important to think beyond the odds and strategize ways to maximize profits from those winning hands.
Will you play aggressively or cautiously? Will you bluff or be more conservative? These decisions can greatly impact the size of your pot and, ultimately, your success at the table. So, if you're ready to boost your poker skills, set your sights on increasing that pot and mastering the art of profitable play.
Wrap Up!
When creating a cheat sheet, it's important to consider the tone of voice you use. You want to be informative while ensuring the document is flooded with originality so you can remember the content easily. After all, the whole point of a cheat sheet is to make information easily digestible and accessible.
So, are you ready to take on the World Series of Poker? Sitting down at the table with the best of the best can be intimidating, but don't worry; we've got you covered. Having your cheat sheet is your secret weapon to increase your chances of success. With tips and tricks from some of the top players in the game, you'll be able to navigate the tournament easily. From knowing when to fold to mastering the art of bluffing, this guide will give you the edge to come out on top. Test your skills now by playing at GGPoker, the world's largest poker room.
---
---
---
---
---

Post Your Bio, Music, Quest Post & More On TheCityCeleb
---
---


---
---
---