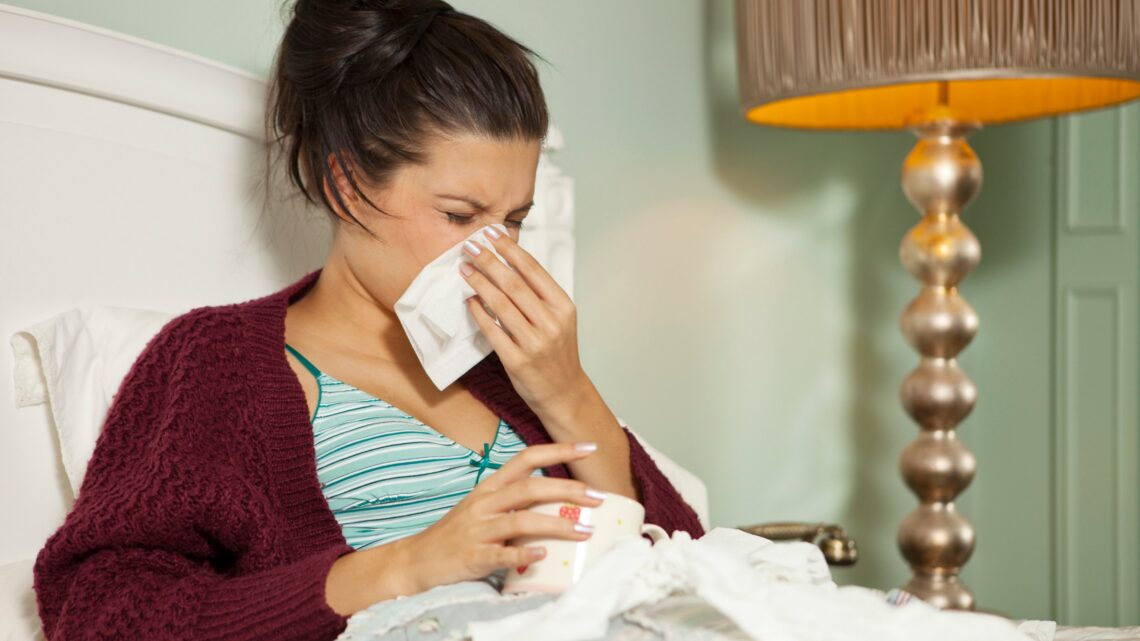 Do You Have a Runny Nose? Get tested for COVID
---
Runny nose and throat irritation may make you believe you have an allergic reaction, cold, or an issue of strep throat. When you notice mild fever and mucus buildup, you may decide to visit your physician only to discover that you are COVID-positive. Those who got their jabs and boosters or developed immunity from prior infection also suffered from runny nose and congestion problems during omicron, which may manifest even through conditions like sore throat, fatigue, headaches, and sneezing. The issue of runny nose can inflict patients for days or even weeks. Some may also cough a lot due to mucus growth in their throat.
Differentiating COVID infection from overlapping symptoms
Since colds, allergies, and flu share some common traits with coronavirus, it can be baffling to identify the actual cause of congestion and runny nose. Ohio's Cleveland Clinic's Joseph Khabazza also says that it is not simple to find out what is causing these problems – allergies, flu, cold, or the pandemic virus.
It is more relevant for vaccinated and boosted cases or those with antibodies from earlier infection. However, testing can be the best bet, especially for those who somehow exposed themselves to the disease.
Congestion and runny nose are the dominating characteristics of coronavirus. According to one of Montefiore Health System's associate professors in New York City, it has been shared through almost all waves and variants. They explain that the SARS-CoV-2 variants trigger inflammation in and around your nose and sinuses. Do you notice clear mucus inside your nostrils?
While Delta variant cases reported runny nose as the common symptom, omicron lists it as the most dominant sighting in the patients. It is because omicron infects the nose, mouth, and throat – your upper body respiration systems – against those early versions that primarily attack the lungs. Your body responds to the virus to flush it out of the system.
Some findings suggest higher congestion symptoms in vaccinated and boosted populations than those who haven't taken their shots yet. Whether they will take vaccines or not is a different matter; MyBioSource, which surveyed 3,442 people, shows that some US places report growing resistance toward COVID safety measures, with South Dakota at 36% and Montana at 31% increase in negative sentiments around them.
Nevertheless, one of medRxiv's pre-print studies that covered more than 63,000 people at San Francisco's virus testing site over one year has found the event of congestion to be higher among immunized and boosted people than those who have not taken their boosters. While it may appear negative initially, there is a good explanation behind such occurrences. Stanford Medicine's Jorge Caballero informs that boosted people's immune response to omicron virus is prompter, which begins from nose congestion that tries to block infection from taking hold of your body. If the virus breaks this first defense gate, the condition progresses to the throat, making it itchy. It causes coughing in young kids.
One may ask if a runny nose in children is also a sign of COVID-19. Doctors say not necessarily. Santa Clara Valley Medical Center's Vidya Mony (MD) clarifies that infection in kids primarily manifests through a sore throat, cough, and fever. At the same time, these conditions don't signal your child has COVID as it could be another virus also circulating in the environment.
These include respiratory syncytial virus and rhinovirus. These cause cold and breathing troubles. Although they remain dominant during the winter, the US saw them peaking in the summer months in 2021. At that time, masking and other coronavirus-related rules were not in force.
However, if you suspect your kid has contracted the infection, doctors recommend testing as the first step. You can go for PCR if home tests show a negative result. Some also recommend continuing the antigen test at home for several days without a miss. Since pediatric vaccines are also out for kids from 6 months to 5 years and more, parents should ensure the eligible candidates complete their doses.
Treatment for runny nose and congestion in COVID-19
Adults with virus's cold symptoms can try medicines for fever, cough, and congestion while recovering at home. However, consult the options with your physician before taking anything. It is more crucial for patients with diabetes and hypertension. High-risk adults can discuss antiviral therapies like Paxlovid and nirmatrelvir with their doctors.
Even though people don't like to wear masks, these have proven to be one of the most efficient defense systems. If a kid is 12 years old with a minimum body weight of 88 pounds, they can also take these medications after consulting the physician. Other than this, masking and isolation can help prevent the spread.
If you or anyone suffers from a runny nose or congestion, visit a physician or get tested for COVID. Practising these basic things can favor your health and those around you.
---
---
---
---
---

Post Your Bio, Music, Quest Post & More On TheCityCeleb
---
---


---
---
---