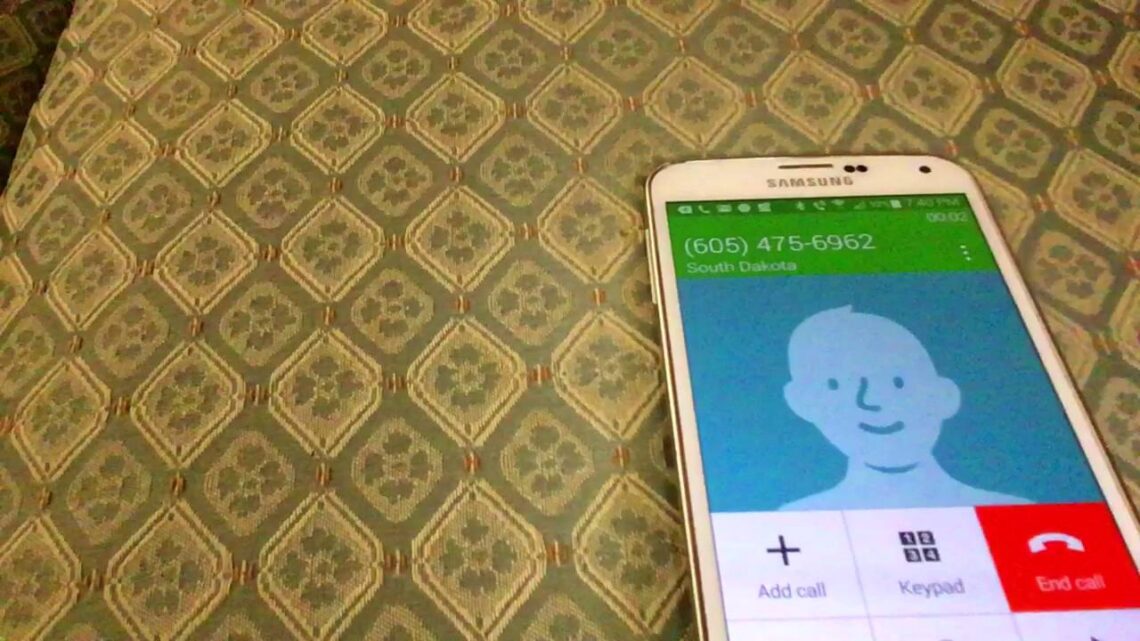 Funny Numbers To Call When You are Bored or Stuck At Home
---
Random Numbers to call when you are bored or stuck at home.
There are plenty of things to do when bored or trapped at home, but have you tried calling random numbers to make yourself giggle or feel motivated? If not, you'll want to keep reading because we'll give you fifteen of those numbers.
These random numbers serve specific uses depending on your goals. You can call some random numbers if you are tired of your current relationship and want some advice to spice it up.
Also, if a guy has been aggressively pursuing you and you don't know how to tell him you're not interested in him, instead of giving him your actual phone number, you can offer him a "rejection number," which will inform him that he has been rejected. Isn't it cool? Yes, indeed.
Some random numbers aren't intended to amuse or prank you. Some are helplines that offer advice or solutions to life's problems. People who are emotionally disturbed or have mental health issues, for example, can contact a hotline and ask for assistance.
605–475–6973 is the "Stop Complaining" Number.
This is one of the most commonly dialled random numbers. Do you know somebody who is continually ranting about something? Do you know someone who is irritable and constantly complains about things going on around them? If you don't share this number with them, you will be doing them a disservice.
212-479-7990 is the "I Don't Want You" line.
If you don't want to offer your actual phone number to the person you just met, the best thing you can do is give them a rejection line. It's a clever way of saying, "Sorry, I don't want to be friends with you," in a lighthearted and discreet way.
(605) 475–6959 is the number to call if you have bad breath.
This is a gentle manner of informing someone, particularly a friend or colleague, that they have foul breath. It's as simple as slipping this number into their pocket. Even better, you could tell him it's a lottery number. He'll probably certainly dial the phone number right away.
How can you know if you're a grumpy number? 605-475-6958
Are you having trouble determining whether or not you are delighted? You might want to dial or phone these numbers to speak with professionals who will be happy to hear your concerns and offer helpful advice.
(605) 475–6960 Divorce Hotline
If you know someone who is going through a terrible time in their marriage and is looking for a way out, this divorce hotline may be able to help.
Admission to Harry Potter – 605-475-6961
Call this number if you are a fan of the famous Harry Porter franchise and want to enrol at the Hogwarts School of Witchcraft and Wizardry.
You will be informed of all the necessary information you would need.
Note: Only call this number if you can tell the difference between fact and fantasy.
We have come to the end of Random Numbers to call when you are bored or stuck at home.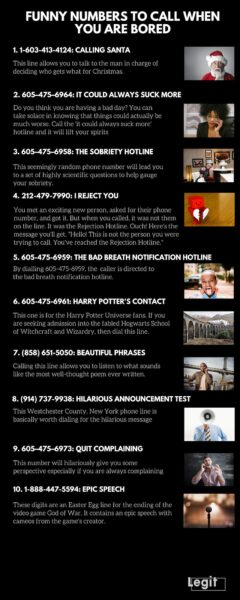 ---
---
---
---
---

Post Your Bio, Music, Quest Post & More On TheCityCeleb
---
---


---
---
---