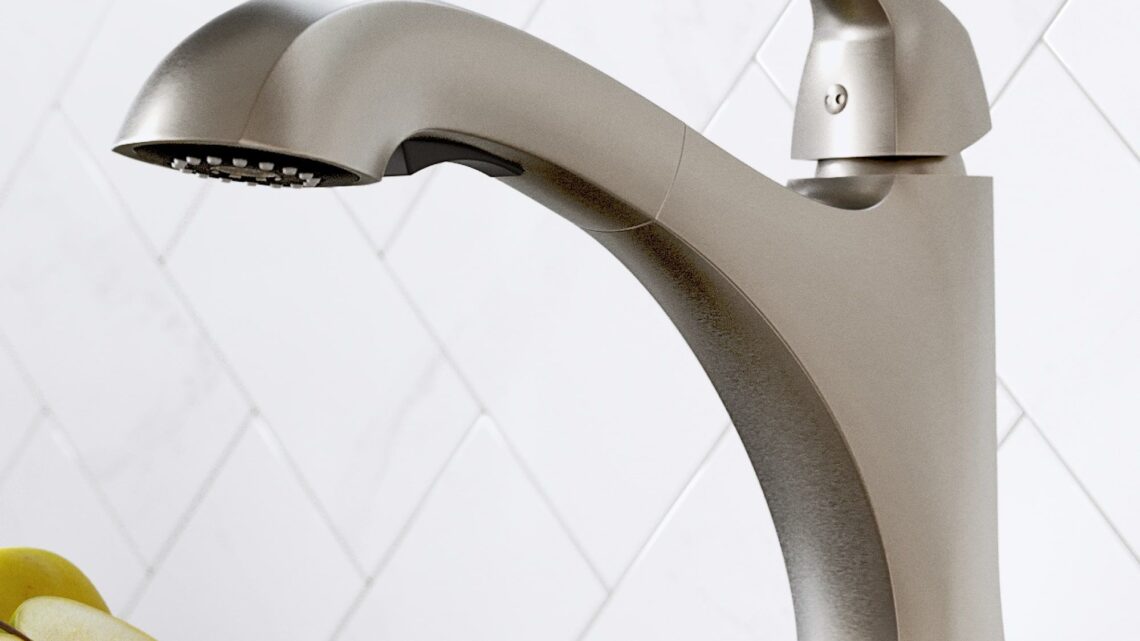 Give Your New Kitchen an Authentic Nordic Vibe
---
The uniqueness of any kitchen idea lies in its ability to substantially impact the person looking at it with a scrutinizing eye. While every theme offers some distinctive character, Nordic-themed layouts tend to be the most eye-catchy of all the trends. If you are not too familiar with this concept, you must know that Scandinavian kitchens are instantly recognizable because they flaunt clean lines, promote minimalism, and embrace natural materials. Clean lines and minimal aesthetic doesn't imply that your kitchen will have sharp and bold edges. Instead, this particular interior theme is more about warmth and softness, going against the mood of the harsh Nordic winters.
So, it is pretty natural to witness an extensive use of warm woods, light paints, and comfortable textiles in the layout inspired by this theme. Anyway, the idea is as tempting as it is challenging to implement. One has to be accurate with their choice to maintain precision. The design emphasizes functionality, and functions lead to shapes and forms. More interesting is that Scandi kitchen styles may vary from country to country. If you have to identify them, you would need to dig into the layers of design that consist of bright spaces, neutral shades bursting with textures and characters, etc. Materials like wool and wood can be some of the most common to sight in this design.
If you plan to renovate your kitchen after this theme, it can be worth exploring a few ideas beforehand to understand the scope of creative possibilities. Here are the cues, then.
Limed Wood
Wooden cabinets in the Scandinavian kitchens can be a perfect addition. It works both ways. You can have all your cabinets in the limed finish or choose it to create an accent. And the choice of wood has to be limed wood as its grainy, white-washed finish can easily live up to the standards of being minimal, aesthetic, and impactful.
Color Palette 
This theme is all about serenity, calmness, and coziness. Hence, you can rely on white to do the job here. If you want to make it a little more interesting without hurting the Scandi design spirit, add accent colors, which can be the family of greens, creams, and blues. If you notice, all these shades have a unique, airy, light feeling.
Reclaimed Materials
Some people like to explore the idea of traditional Nordic charm. In this, reclaimed furniture pieces can be your best bet. However, with this, matte colors work well. All these elements together infuse simplicity in the décor while maintaining clean lines. As a result, the outcome can be casual, easy-going, and inviting. Make sure the wood you select for the interiors gets better with aging. The same applies to the choice of flooring and kitchen faucets. When it comes to aging, golden faucets tend to mature well. So, if the sink area uses reclaimed wood, you can add a gold fixture in a Nordic kitchen without any doubt.
Wallpaper
Some people don't know that even wallpapers can be a part of this décor idea because they add textures, colors, and life to any space. You can paste nature-inspired prints in your kitchen to tap into the Scandi vibe. To your knowledge, Scandinavians adore nature, which plays a critical role in every aspect of their lives, including interiors. So it can be a brilliant idea to introduce this element in your modern kitchen. According to designers, you can even go bold with your choice of prints because of the limited wall space that remains exposed. Usually, backsplash, cabinets, and other items cover it.
Flooring
One doesn't have to question the choice of wood in this case, as floors form a large part of the space in your house. And wooden floors in your kitchen can infuse an immediate sense of warmth and character. If you worry about leveraging natural light, narrow floor planks that seamlessly cover the entire area can be an excellent option. However, some recommend engineered boards than solid wood planks. Engineered planks will not warp due to fluctuating temperatures. With this choice, you can avoid or minimize the risk of shrinking and swelling familiar with wooden surfaces.
Soft Furnishing
Pure minimalism and Scandinavian ideas have some stark differences, although they share many commonalities. For instance, Scandi designs are all about soft edges and textures. So, it can be worth adding cushions and throws in the seating area of your kitchen. You can dress those wooden floors with neutral-colored rugs. Rugs are a typical choice in Scandinavian homes because of the cold weather. These impart a cozy and warm feeling to the space. Also, these little things stand for simple pleasures in life that hint at happiness and longevity.
Functionality
You don't see a Scandi kitchen that is not simple and functional simultaneously. For example, the natives believe that going from kitchen to dining room can be impractical for a cook. So it has to be a comfortable space for everyone, including the cook. Going by this, you can imagine there will also be a dining nook in the same place. It can be a large wooden table to accommodate everyone in the family with classic-style wishbone chairs. Another highlight can be the use of large appliances, even in a small kitchen. As said, everyone should be able to do their job quickly, and fridges and stovetops with a larger footprint can serve that purpose pretty well.
To sum it up, a beautiful Scandinavian kitchen is stylish and functional. It should have plenty of storage for all your necessary cooking items and a large work surface for preparing meals. The kitchen should also be well-lit so that you can see what you're doing while you're cooking. A Scandinavian kitchen should have a simple, clean design. It should have decorations that are both beautiful and practical. After all, this theme follows the ethics of minimalism without being too strict about it.
Nevertheless, it doesn't mean you must adhere to every detail as per the pure Scandi culture. You can tweak a few details to suit your urban sensibilities or daily requirements.
---
---
---
---

Post Your Bio, Music, Quest Post & More On TheCityCeleb
---
---


---
---
---