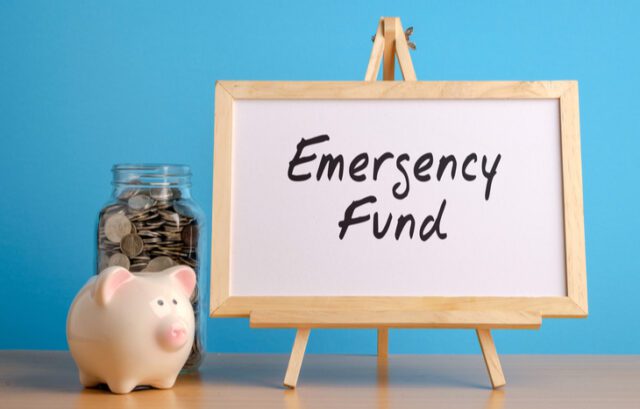 How Much Should Be In My Emergency Fund?
---
Emergencies vary in their type and severity. However, every emergency has three things in common. They often pose an immediate risk, require urgent attention, and are unpredictable. The latter is the most known feature of emergencies. They come unannounced, without any forewarning. You can't predict the exact time they would occur.
And the thing about emergencies is that they tend to set you back financially. The only way to avoid this is if you are prepared. A motor accident, job loss, illness, or unexpected home appliance repair is bound to affect your cash flow for some time. To prevent this from happening, you should have an emergency fund to cushion the effect of the unplanned event.
What Is An Emergency Fund?
An emergency fund can also be referred to as a contingency fund. It is a personal savings account whose purpose is to be a financial safety net for future unforeseen events or expenses.
An emergency fund is not the same as a long-term savings fund. Instead, it is a budgeted amount of your income every month which is to prevent you from suffering a financial loss in the case of an emergency.
An emergency fund ensures you don't fall into debt or run out of money when an unplanned event occurs. It keeps you financially afloat when unfavorable circumstances happen.
How Much Should Be In Your Emergency Fund?
Now that exact amount that should be in your emergency fund is dependent on you. The amount in your emergency fund is determined by how much you earn, the type of lifestyle you live, monthly expenditure, and family obligations. Also, the economic situation of your city or country affects the amount of money that gets into your emergency fund.
Generally, it is advised that the emergency fund should be able to cover three to six months of day-to-day expenses. The emergency fund should include basic cover expenses such as groceries, rent, utility bills, gas, e.t.c.
One of the advantages of an emergency fund is that if you lose your job, you can live comfortably without going into debt for at least six months before you get another job.
Now starting and maintaining an emergency fund is no small task. It takes discipline and commitment to see it through. But it is often advised that you start small. At the end of every month, take a budgeted sum from your salary or income and keep it tucked away in your emergency fund. When done consistently, the fund grows bigger and can save you when emergencies drop by unannounced.
Where Should You Put The Money?
The money in your emergency fund is best kept in an interest-bearing bank account such as a money market or interest-bearing savings account. It is not enough to keep the money; the savings should also accumulate interest over time. The benefit of keeping the emergency fund in such an account is that you get little returns from the money you saved. And in most instances, this would motivate you to consistently maintain the emergency savings.
Nevertheless, the interest-bearing bank account should be easily accessible without paying taxes or penalties. If this is not the case, then it defeats the whole idea of the emergency fund in the first place. The fund is designed to be readily accessible so that you don't crumble under any financial weight the emergency might bring.
It is often advised that you shouldn't put your contingency fund in mutual funds, stocks, or other financial assets. This is because they might not be easily accessible when you need them, or they could lose their value because you need them quickly.
Using The Emergency Fund
When building the emergency fund, it is best to set a specific amount that should be in the account at any time. Now, you are only expected to access the fund when you are faced with expenses from an unforeseen emergency.
And while taking money out from the account, note down the amount withdrawn as it tells you how much you have to put back to replenish the account. The goal of the emergency fund is defeated if you keep removing money from it and you are not actively rebuilding it back.
Finally, building an emergency fund requires two steps: a desire to have one and taking action immediately by saving money inside.
---
---
---
---
---

Post Your Bio, Music, Quest Post & More On TheCityCeleb
---
---


---
---
---