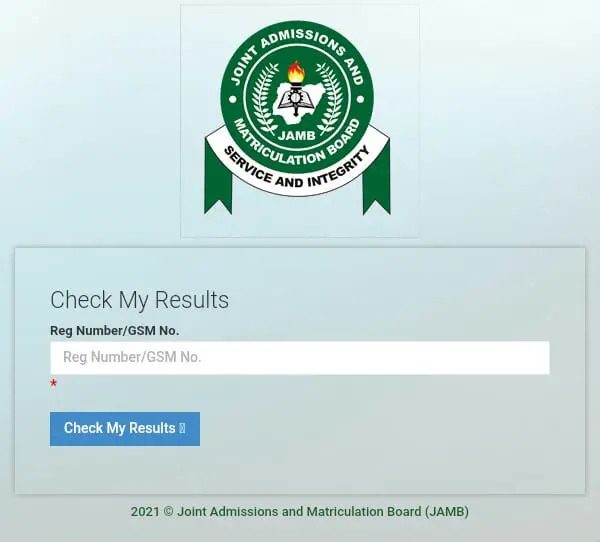 How to Check JAMB Results Using Your Mobile Phone, PC & Via SMS
---
JAMB, an acronym that rings loud in the ears of prospective tertiary institution students in Nigeria, stands for the Joint Admissions and Matriculation Board. It is a revered examination body that ensures that the best of the best get admitted into Nigerian tertiary institutions.
The Board conducts a standardized examination, known as the Unified Tertiary Matriculation Examination (UTME), that tests a candidate's proficiency in English, mathematics, and general knowledge. This exam, which is taken annually by over a million students, is computer-based and is a true test of a candidate's ability to succeed in tertiary institutions.
In addition to the UTME, JAMB also conducts other examinations, such as the Direct Entry (DE) examination, which is designed for candidates who already possess higher qualifications such as diplomas or degrees. The Board also oversees the Unified Tertiary Matriculation Examination for Foreign Students (UTME-FS), which is aimed at foreign students seeking admission into Nigerian tertiary institutions.
The Board's responsibilities are not limited to examination conduct alone. JAMB also administers the Central Admissions Processing System (CAPS), an online platform that ensures a seamless admission process for tertiary institutions. The platform has been instrumental in increasing transparency and efficiency and reducing admission malpractices in the country.
In conclusion, JAMB is a critical player in the Nigerian education system, and its standardized examinations and admission services are a testament to its commitment to ensuring that only the most qualified students gain admission into tertiary institutions. Its continued efforts to improve the admission process, coupled with the reduction of malpractices, is indeed admirable.
How to Check JAMB Results
The JAMB examination results will shortly be made public. Once the results are released, continue reading to learn how to verify your UTME results using SMS or the official JAMB result-checking portal.
This article will walk you through checking your UTME results using the information provided here. Through sms or JAMB Portal), please continue reading.
Is JAMB Result Out?
This is to notify the general public that the Unified Tertiary Matriculation Examination (UTME), composed by the Joint Admissions and Matriculation Board (JAMB), is yet to be published online.
The result will be uploaded via the JAMB e Portal https://portal.jamb.gov.ng.
Also, below are the procedures for checking the results through SMS. Once the results are available, kindly follow the instructions below to check your results.
How to Check JAMB Result via SMS
Use the same phone number you registered with to message RESULT to 55019 to receive an SMS with your UTME results (Note: You must have a credit balance of at least ₦50 on your line). Soon after, you will receive the outcome by SMS.
The following response is what can be anticipated:
An applicant who has received a result will be informed: Dear Mr./Miss X, your result is as follows… (And specifics will be given.)
If you call a phone number that wasn't registered, you'll receive a message saying, This phone number wasn't registered.
A Result Withheld notice will be provided to you if a result is withheld.
If you weren't present, the feedback would read CANDIDATE ABSENT.
The notice you will see will read, Result withheld pending the upload of clarifications/document necessary from you if you fall into the category of being granted the benefit of the doubt.
A candidate whose registration was cancelled due to absence will be informed.
A candidate who entered the exam room illegally will receive the message Invalid Entrance into the Exam Hall.
The steps below can be used to online check the JAMB UTME results.
How to Check JAMB Results Online
You can check your results on the official JAMB website at https://slipsprinting.jamb.gov.ng/CheckUTMEResults.
In the required columns, provide your JAMB Registration Number and email address.
To see your results, click Check My Results.
Your results will be seen once the portal has loaded.
---
---
---
---
---

Post Your Bio, Music, Quest Post & More On TheCityCeleb
---
---


---
---
---