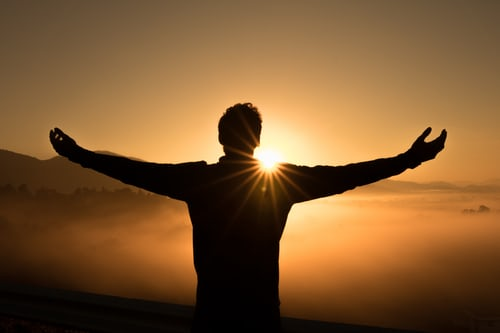 How To Live A More Balanced Life By Managing Your Energy
---
Managing your energy is a simple practice that can recharge you. There are simple changes you can make to your daily routine to increase your energy levels. These tips can help you balance your life in both the work and home environment.
For other means of balance inside our body system, we can take natural compounds from auto-flowers that we can grow at home.
Often, people mean well but end up getting bogged down by piles of deadlines, urgent meetings, and too many to-do lists. Being on overdrive does not benefit anyone, not even yourself.
Keeping A Journal
If you are looking to create a more balanced life, keeping a journal will help you achieve that. There are many benefits to keeping a journal, and it will help you define and achieve your goals. You can even use it as a tool to improve relationships and self-confidence. It will also help you make time for reflection. Keeping a journal will also help you make a plan to achieve your goals, as writing down your intentions will help you make them a reality.
One benefit of keeping a diary is the opportunity to process feelings and manage your energy. By writing down your thoughts and feelings, you will be able to understand them better and find the balance that you need. Ultimately, it will make you more interesting to those around you. Whether you are trying to achieve self-improvement, or improve a relationship, keeping a journal can help you get your point across.
Journaling Can Be Helpful For Both Your Mental And Physical Health
It helps you process your emotions by using the analytical part of your brain while the right hemisphere gets to play. Additionally, journaling can help you improve your working memory and relieve stress. In fact, it may even be able to help you cope with the symptoms of severe trauma. You may be surprised by how helpful journaling can be.
Taking Intermittent Breaks
Taking regular breaks can help prevent computer vision syndrome, which can lead to eye strain and headaches. Medical professionals recommend taking 20-second breaks from your screen every 20 minutes to avoid the onset of computer vision syndrome. Taking frequent breaks can also stimulate you to complete a task more quickly, improve your memory, increase your focus and creativity, and cultivate healthy habits. Taking regular breaks can help you live a more balanced life, and can be a great way to reduce stress and improve your mood and concentration.
Studies have shown that workers who take frequent breaks are more productive than those who do not. They are able to work more effectively because they get to the root of the problems rather than rushing through them. Taking breaks can also help you regain your energy before you face a new challenge. Taking breaks is important for mental health, as it allows you to focus on a more meaningful goal.
Taking Breaks From Your High-Energy Activities Is Essential To Your Wellbeing
Even people who seem to have endless energy must take some time to recharge their batteries. The first step to improving your energy management is accepting this fact. Instead of bundling bad things together, take regular breaks so that you can bounce back and enjoy life again. For example, taking a few minutes to be grateful can boost your energy.
Keeping A Schedule
Setting a schedule can help you to control your energy levels throughout the day. You can give yourself little boosts of energy throughout the day and make sure to rest if you become overworked. Energy management techniques include finding ways to recharge your mind and body when you're feeling low or frustrated. Expressing gratitude is another effective way to boost your energy levels. By learning to manage your energy levels, you can lead a more balanced life.
People who have a schedule feel more organized and get more done than those who don't. This is because having a schedule helps them feel in control of their energy levels and have a sense of normalcy even during stressful times. It also helps you feel more organized and in control when things don't go as planned. It's also a good idea to incorporate self-care practices into your routine.
---
---
---
---

Post Your Bio, Music, Quest Post & More On TheCityCeleb
---
---


---
---
---