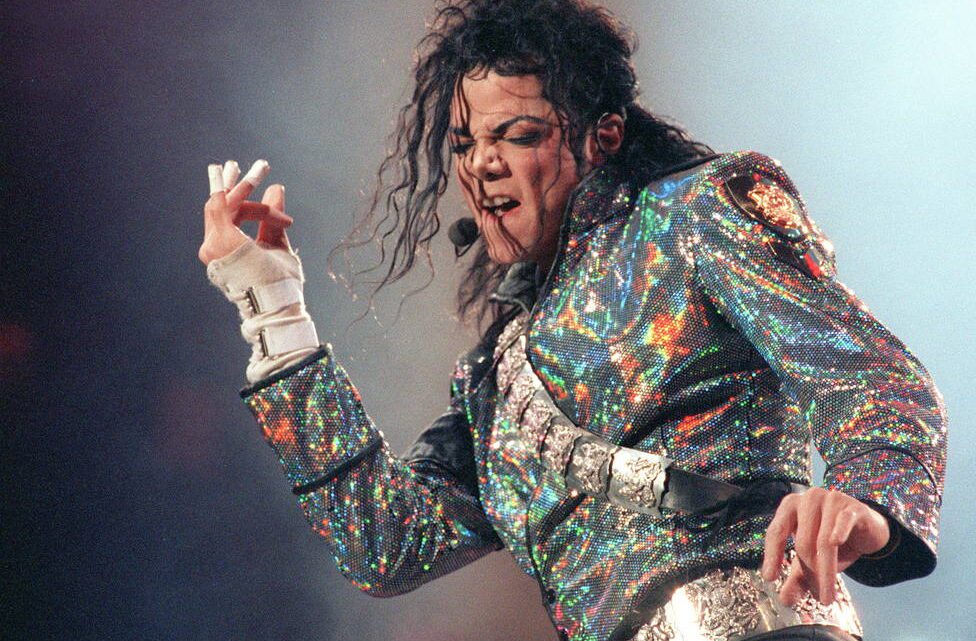 Michael Jackson's Wife: A Timeline Of The Popstar Two Marriages
---
Michael Jackson, the legendary King of Pop, is one artiste the world will never forget in a hurry. Michael Jackson is considered one of the greatest singers the world has ever witnessed, and even after his death, his name continues to live on.
Michael, before his demise, was at the center of several controversial topics, and here we'll be exploring the fascinating journey of Michael Jackson's wives, highlighting his early sexual experiences, first relationship, marriages to Lisa Marie Presley and Debbie Rowe, and the allegations that surrounded his personal life.
Early Sexual and Emotional Experiences
Jackson's early exposure to sexuality was marked by conflicting messages from his parents. While his mother, Katherine, instilled a religious belief in abstinence and the sanctity of marriage, his father, Joe, introduced him to strip clubs and promiscuity at a young age.
As a member of the Jackson 5, he witnessed his older brothers engaging in sexual encounters with groupies. These experiences shaped his perception of sexuality and impacted his early life.
First Relationships
Jackson's first documented relationship was with child actress Tatum O'Neal in the 1970s. They developed a close friendship, featured in gossip columns for several years.
However, their relationship eventually cooled off, and Jackson entered a romance with model Brooke Shields in 1981.
Though their relationship was described as spiritual, there were moments when Jackson expressed his desire to marry Shields.
Their physical appearances changed as time passed, leading to a shift in their relationship dynamics.
Lisa Marie Presley
Jackson's marriage to Lisa Marie Presley, daughter of music icon Elvis Presley, was a highly publicized union. They first met in 1974 when Jackson was 16, and Presley was 6.
Their adult friendship began in 1992, and Presley provided emotional support during the child sexual abuse allegations Jackson faced in 1993.
They eventually married in 1994, but their marriage faced difficulties due to media scrutiny, differing opinions on having children, and Jackson's emotional immaturity.
The couple divorced in 1996 but continued to have an on-and-off relationship.
Debbie Rowe
Debbie Rowe, Jackson's longtime friend and assistant to his dermatologist, played a significant role in his personal life.
They developed a close bond, and Rowe became pregnant with their first child in 1996. However, she suffered a miscarriage, causing immense grief for both of them.
Rowe later offered to give birth to Jackson's children as a surrogate mother. They married in 1996 and had two children together before divorcing in 2000.
Rowe relinquished her parental rights, and Jackson gained full custody of their children.
Allegations Regarding Sexuality
Throughout his life, Jackson faced allegations regarding his sexuality. Rumors circulated about his sexual orientation, with claims of him being gay or asexual.
---
---
His eccentric behavior and unconventional relationships fueled these speculations.
However, Jackson consistently denied these allegations, emphasizing that he respected people's sexual orientations and believed in maintaining privacy.
Conclusion
Michael Jackson's relationships were complex and often scrutinized by the public and media.
While his early experiences and relationships influenced his perception of sexuality, his marriages to Lisa Marie Presley and Debbie Rowe revealed different aspects of his personal life.
Despite allegations regarding his sexuality, Jackson remained steadfast in his denial and focused on his music and philanthropy.
---
---
---
---
---

Post Your Bio, Music, Quest Post & More On TheCityCeleb
---
---


---
---
---