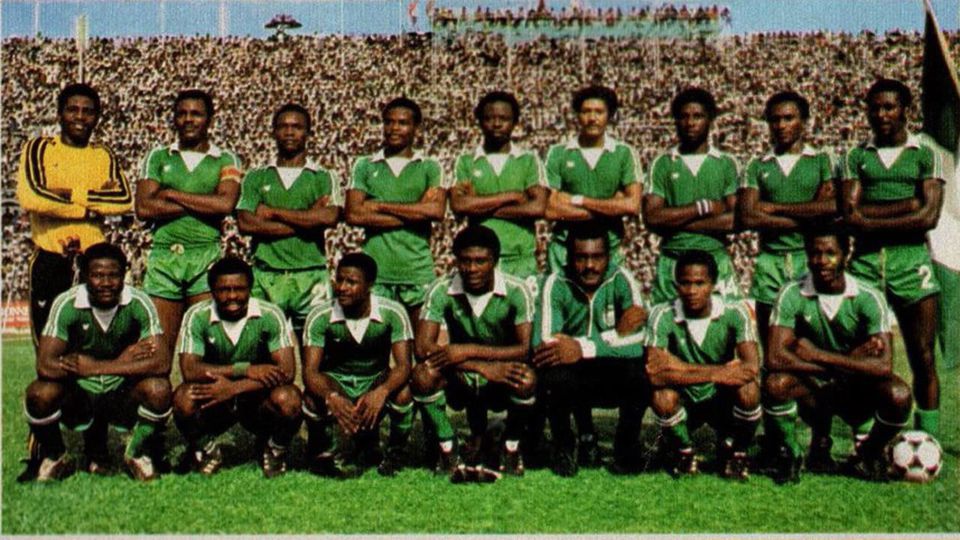 Nigeria 1-99 India: Unraveling the Mythical Football Tale
---
The Legendary Nigeria vs. India Football Encounter
In the annals of Nigerian football lore, a tale of epic proportions lingers—a mesmerizing clash between Nigeria and India that defies the ordinary. Imprinted in the memories of elder football fans, this extraordinary encounter holds an air of mystique and tragedy, captivating hearts and minds alike.
Imagine a one-sided match with one team on the verge of scoring an astonishing century of goals within the regulation 90 minutes, but with a captivating twist: they pledge to concede defeat if their opponents can muster a single goal.
This fabled encounter, unparalleled in the annals of football history, surpasses even the glory days of Pep Guardiola's Barcelona or the Hungarian football dominance. The setting remains elusive, possibly a World Cup qualifier or an enigmatic friendly—a detail veiled in time.
According to the most widespread version of this legendary tale, the Super Eagles faced a relentless Indian adversary, possibly at Lagos' National Stadium, though this remains a mystery. As the game unfolded, Nigeria's goal tally fell woefully short, trailing their Indian foes by a staggering 99 goals.
But the mystique did not end there. On the pitch, Nigerian players claimed to encounter elusive apparitions, with the match ball transforming into a spectral lion or other ethereal creatures, thwarting their every attempt to approach.
Goalkeepers, too, beheld surreal sights—phantom lions and luminous fireballs bearing down on them whenever India took a shot, leaving them with no choice but to retreat, enabling India's unprecedented goal spree.
Yet, amid this fantastical saga, the Indian team offered a glimmer of hope—a gesture of mercy. They proposed relinquishing victory to Nigeria if the Super Eagles could accomplish just one goal.
Then the courageous Samuel Okwaraji entered, daring to defy fate and seize the opportunity. He etched his name in folklore by scoring that solitary goal for Nigeria. Alas, the enchanted ball became an enigmatic stone, sealing Samuel Okwaraji's tragic destiny.
Is the story of India beating Nigeria 99-1 true?
Upon closer examination, it becomes evident that the narrative woven around this fabled encounter is, in truth, nothing but an elaborate concoction of imagination.
The notion of a team accomplishing the astonishing feat of scoring more than once every minute seems to transcend the boundaries of possibility, and yet, paradoxically, it appears to be the most plausible element amid the fantastical web of tales.
As the folklore unfolds, we are led down a winding path of intrigue, with whispers of dark magic being wielded by the Indian team. Allegedly, the ball, in a mystical metamorphosis, takes on the form of a lion, a stone, or other enigmatic apparitions. However, a glaring inconsistency emerges, for despite the vast capacity of football stadiums to accommodate hordes of fervent fans, not a single eyewitness account has emerged to validate such mystical occurrences.
The Truth Behind Nigeria vs India
The reported match between Nigeria and India at the senior international level is nothing but a fictional tale. There is no official record of such an encounter, and it seems implausible given their different continental associations.
While India did face FIFA sanctions for refusing to participate in the 1950 World Cup, the idea that they declined to wear boots during the tournament is likely untrue. India's path to the 1950 World Cup was marked by unique circumstances rather than fierce competition.
After 1950, India faced challenges and withdrew from FIFA tournaments, which shifted its focus to other sports. Qualifying for the World Cup became increasingly difficult due to the rigorous AFC qualification process. As a result, India's journey in international football took a different direction.
Why was Nigeria vs India con kept alive for so long?
The Nigeria vs. India hoax thrived due to a clever mix of truth and fiction. India faced a ban from FIFA tournaments, while Super Eagles' hero Sam Okwaraji tragically passed away during a World Cup qualifier.
The storytellers skillfully weaved these factual elements into a narrative that resonated with those already inclined to believe in black magic. The tale's captivating blend of truth and sensation made it all the more compelling.
Moreover, the limited access to information and lack of means to debunk such folktales further fueled its spread. The lack of authentication allowed the story to take on a life of its own, leaving many enthralled by the mystique it carried.
How did Samuel Okwaraji die?
Samuel Okwaraji, a talented footballer, tragically lost his life while playing for the Super Eagles of Nigeria during a World Cup qualifier in preparation for the 1990 World Cup.
The match occurred at the revered National Stadium in Lagos, where Okwaraji faced Angola in a fiercely contested battle. With only 10 minutes remaining, fate struck unexpectedly, as Samuel Okwaraji succumbed to a heart condition known as hypertrophic cardiomyopathy, suffering a fatal heart attack on the pitch.
---
---
---
---
---
---
---

Post Your Bio, Music, Quest Post & More On TheCityCeleb
---
---


---
---
---