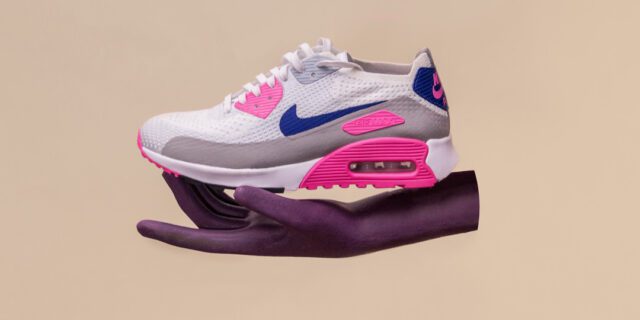 Shoe Bot: A Sneakerhead's Secret Weapon
---
The sneaker industry is huge and growing fast. Companies invest billions of dollars yearly to stay on top of trends, produce new designs, and maintain market dominance. With such a massive demand, it's no surprise that buyers have come up with creative ways to snag their favorite footwear before anyone else does. Sneaker bots are the game changer and the new weapon in the sneaker shopping industry. Let's take a quick look at this new tech.
What Is a Shoe Bot?
A shoe or sneaker bot is a few lines of code designed to undertake specific tasks like making quick purchases of limited-edition sneakers. Clever sneakerheads combine these bots with proxies to disguise themselves as real customers. The bots can mimic human behavior like browsing for different sneaker types, adding items to the cart, and then checking out or abandoning the order.
Sneaker bots also automate the payment process and complete transactions much faster than humans. They come in handy when searching for sneakers online, making bulk orders, and processing faster payments – all of which help you snag the best sneaker deals.
Shoe Bots and the Adidas Brand
Adidas has been a staple in the sportswear industry for years, and shoe bots have revolutionized the business, especially with limited-edition footwear. But first, what are Adidas limited-edition sneakers, and why do they stand out? These shoes are only released in specific quantities and are typically more expensive than Adidas' typical sneakers. They usually sell out quickly and feature unique colorways and designs not offered on the standard version of the same sneaker.
Are you a sneakerhead who loves the Adidas brand and unique sneakers? Suppose you want to get your hands on the latest Adidas limited-edition sneakers faster. It would help if you had a few things: a good internet connection, a reliable sneaker bot, and a premium Adidas proxy.
The downside is that these highly coveted shoes have purchase limits, and buying bulk is usually out of the question. Adidas initiates restrictions if they notice excessive use of bots during purchases. The solution to these constraints is using shoe bots together with Adidas proxies.
An Adidas proxy guarantees protection against detections, provides anonymity and enables faster purchases while using the Adidas sneaker bots. The proxies are also compatible with multiple sneaker bots and are beneficial when making bulk purchases, allowing you to snatch up your desired snazzy Adidas sneaker.
Controversies on Sneaker Bot Technology
There have been a number of controversies surrounding sneaker bots in recent years. There are questions on the legality of shoe bots. Some claim it's causing fluctuations and driving up sneaker prices, while others contend it's good for business as it helps with marketing.
As much as using sneaker bots violates the terms and conditions defined by several websites, using them is not illegal. Most shoe bots are not traded on the black market or the dark web, and most bot designers have valid websites where they publicly sell their wares and list their prices.
The Future of Shoe Bots
The sneaker bot market is expected to grow exponentially in the coming years. This is due to the increasing popularity of sneakers and the number of people looking to buy sneakers online. As e-commerce and internet penetration rise, more people will purchase sneakers online. Consequently, the sneaker bot market will continue to expand.
In the future, sneaker bots are likely to become more sophisticated. They will be able to identify different types of sneakers and styles. Additionally, they will be able to pick the size and color of the sneakers a customer is looking for.
Conclusion
The sneaker resale market is worth over $6 billion, and sneaker bots are a big reason for that massive number. Cowen's Equity Research expects the market to reach $30 billion in less than a decade.
Shoe bots are the secret weapon in the sneaker copping industry. They are a great way to buy several sneakers simultaneously and check out faster. However, you need more than just a sneaker bot to get your hands on your favorite limited-edition sneakers. To enjoy sneaker bot services without hitches and restrictions, use proxies. Buy this sneaker proxy service to stay ahead of the game and thrive.
---
---
---
---

Post Your Bio, Music, Quest Post & More On TheCityCeleb
---
---


---
---
---