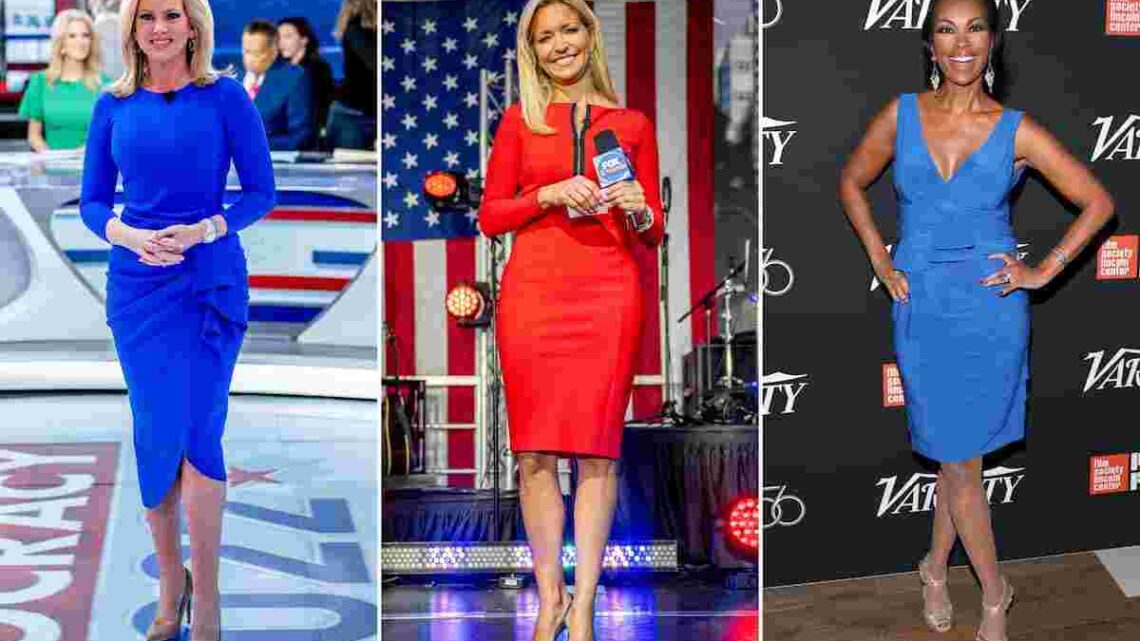 The Top 15 Hottest Fox News Female Anchors
---
This enumeration revolves around the perceived attractiveness of these remarkable individuals. However, it is essential to exercise caution and recognize that evaluating someone's professional acumen or worth solely based on their physical allure would be a gross oversimplification.
While it is undeniable that an appealing appearance may contribute to the triumph of television personalities, let us remember that their true brilliance lies in their skills, knowledge, and dedication to their craft. These women have ardently toiled to secure their positions and deserve our utmost admiration for their noteworthy achievements and valuable contributions to journalism.
Moreover, it is imperative to remember that the concept of beauty is highly subjective and should never serve as a yardstick to measure a person's intrinsic value. As conscientious viewers, let us transcend superficiality and wholeheartedly appreciate these anchors for the depth of their talents, their tenacious dedication to their profession, and their invaluable insights. By doing so, we can embrace a more profound understanding and genuine respect for their indelible mark in journalism.
Here are 15 of the most attractive Fox News female anchors:
15. Laura Ingraham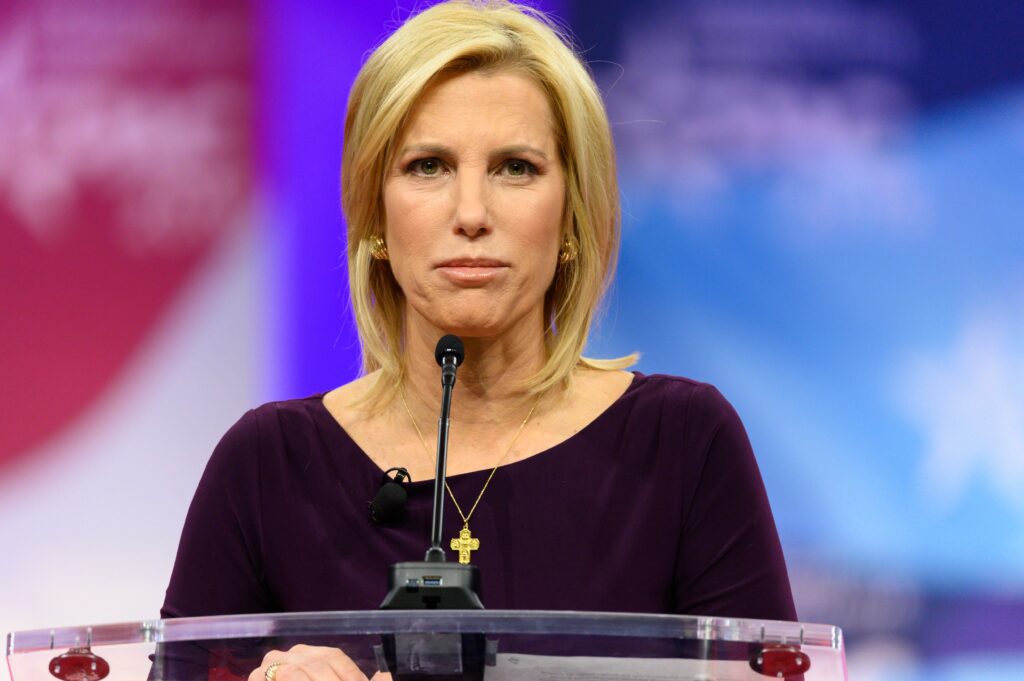 Laura Ingraham (born 19 June 1963) is a captivating and influential American Republican television personality. She has graced the screens as the esteemed anchor of The Ingraham Angle on Fox News Channel since October 2017. She has become a familiar face in television journalism with her commanding presence and commitment to delivering news and commentary.
Beyond her television endeavors, Laura Ingraham's talents extend to print media, as she holds the esteemed title of editor-in-chief at LifeZette. This role allows her to explore her passion for insightful and thought-provoking content, shaping the narrative and engaging readers across various topics. Her leadership and editorial acumen shines through as she guides the publication toward excellence.
Prior to her television and editorial success, Laura Ingraham captured the hearts and minds of listeners nationwide with her widely syndicated radio show, The Laura Ingraham Show. She fostered a strong connection with her audience through her articulate and impassioned discussions, offering a platform for dialogue and discourse on pressing political and social issues.
14. Liz Claman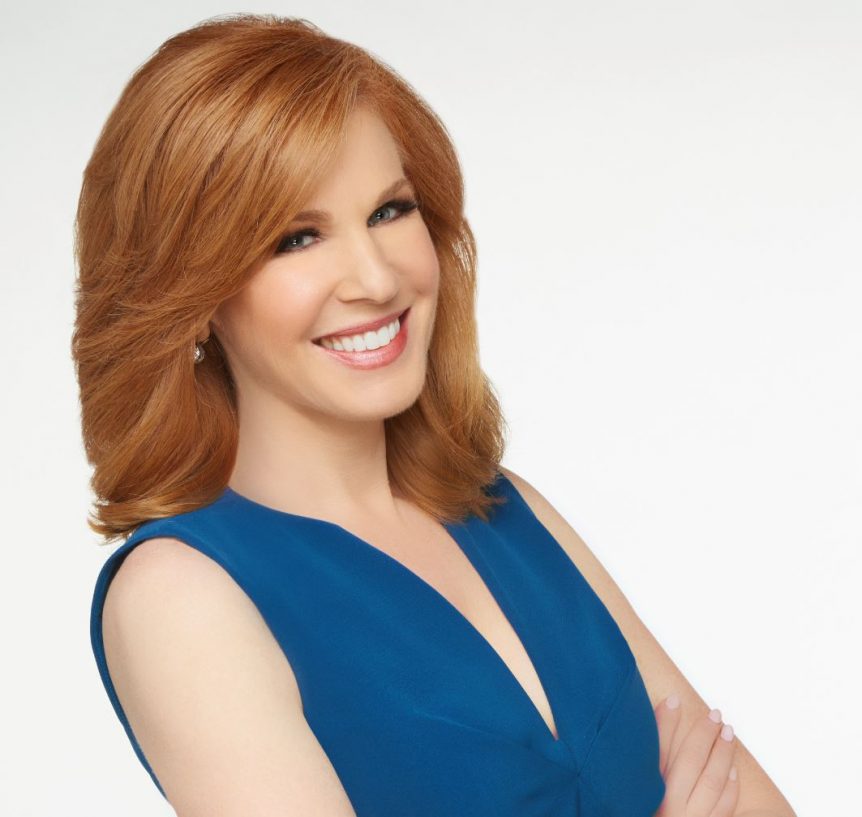 Liz Claman (born 12 December 1963) is a distinguished and accomplished American financial news anchor and television journalist. She has solidified her presence in the media landscape as the esteemed host of The Claman Countdown on Fox Business Network. With her deep understanding of the financial world and captivating on-air presence, she has become a trusted source of information for viewers seeking insightful analysis and market updates.
Before her tenure at Fox Business Network, Liz Claman showcased her expertise and journalistic prowess as a co-anchor on CNBC's Morning Call, where she shared her insights on the latest financial developments with viewers worldwide. Her ability to distill complex economic concepts into digestible and engaging segments garnered her recognition as a respected authority in the field.
Beyond her regular hosting duties, Liz Claman has had the privilege of appearing as a guest on esteemed programs such as The Today Show, Good Morning America, and The CBS Evening News. These opportunities allowed her to showcase her breadth of knowledge and share her unique perspectives on a wider platform, reaching audiences beyond financial news.
13. Jennifer Griffin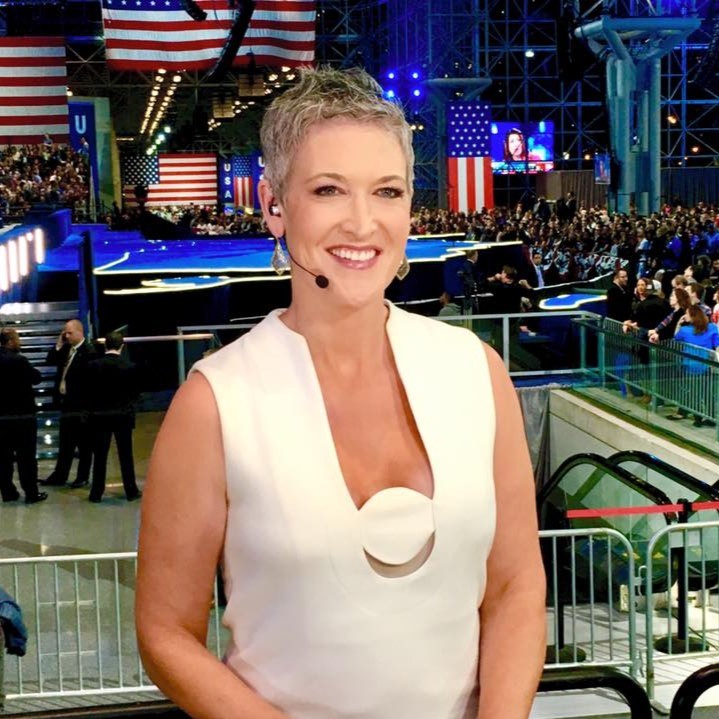 Jennifer Griffin (born April 20, 1969) is an esteemed American journalist who has established herself as a prominent figure in news reporting. Currently serving as a national security correspondent at the Pentagon for Fox News, she brings a wealth of experience and expertise to her role.
Her journey with Fox News began in October 1999 when she joined as a Jerusalem-based journalist. Her time in Jerusalem allowed her to cover significant events and provide valuable insights into the complex dynamics of the region. Her dedication to delivering accurate and unbiased reporting earned her recognition and paved the way for her future endeavors.
Prior to her assignment in Jerusalem, Jennifer Griffin spent three impactful years in Moscow, where she worked tirelessly as a journalist for Fox News. During her time in Russia, she navigated the intricate landscape of Russian politics and offered a unique perspective on the region's socio-political developments.
As a national security correspondent at the Pentagon, Jennifer Griffin continues to showcase her journalistic prowess and commitment to shedding light on matters of national importance. Her in-depth knowledge of security issues and ability to break down complex topics into accessible information make her a valuable asset to the Fox News team.
12. Gerri Willis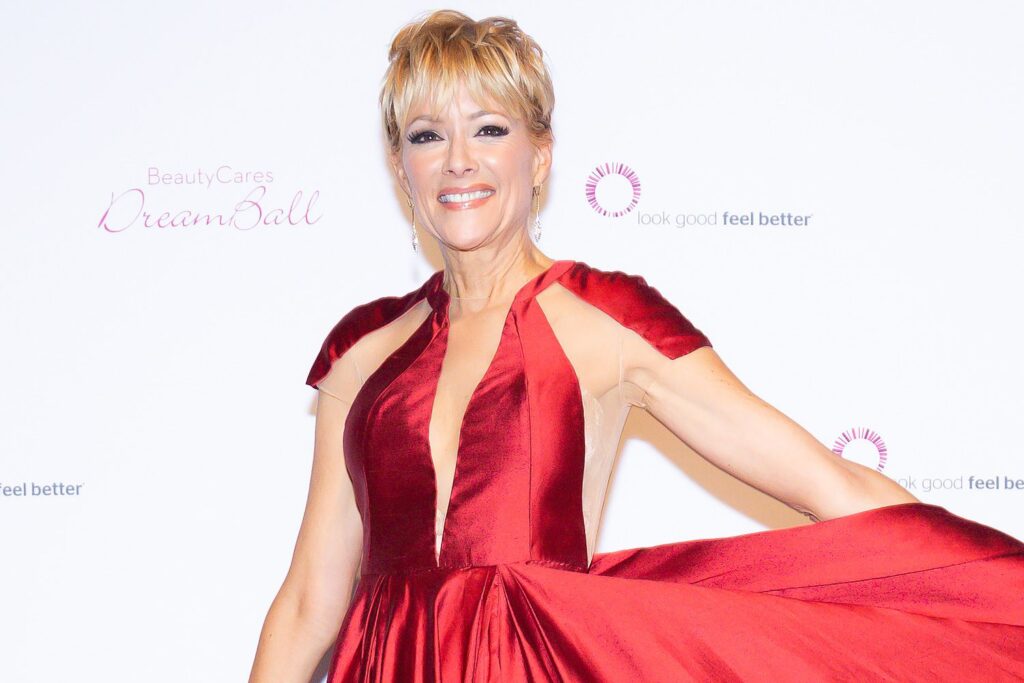 Gerri Willis (born 14 August 1959) is a seasoned financial journalist. She once held the esteemed host position on The Willis Report, a lunchtime program aired on Fox Business. This captivating show was dedicated to addressing consumers' and individuals' pressing issues and concerns, seeking valuable insights into personal finance.
With her wealth of knowledge and expertise in the financial domain, Gerri Willis expertly navigated the intricate world of consumer finance, offering practical advice and guidance to viewers. Her astute analysis and ability to break down complex financial matters into digestible information made her a trusted source of information for those seeking financial empowerment.
During her tenure as the host of The Willis Report, Gerri Willis earned a reputation for her insightful interviews, thought-provoking discussions, and comprehensive coverage of the latest developments in personal finance. Her ability to engage and connect with her audience resonated with viewers, establishing her as a prominent figure in the field.
While no longer actively hosting The Willis Report, Gerri Willis' contributions to financial journalism remain noteworthy. Her dedication to empowering individuals and equipping them with the knowledge necessary to make informed financial decisions has left a lasting impact on viewers and the industry.
11. Lauren Simonetti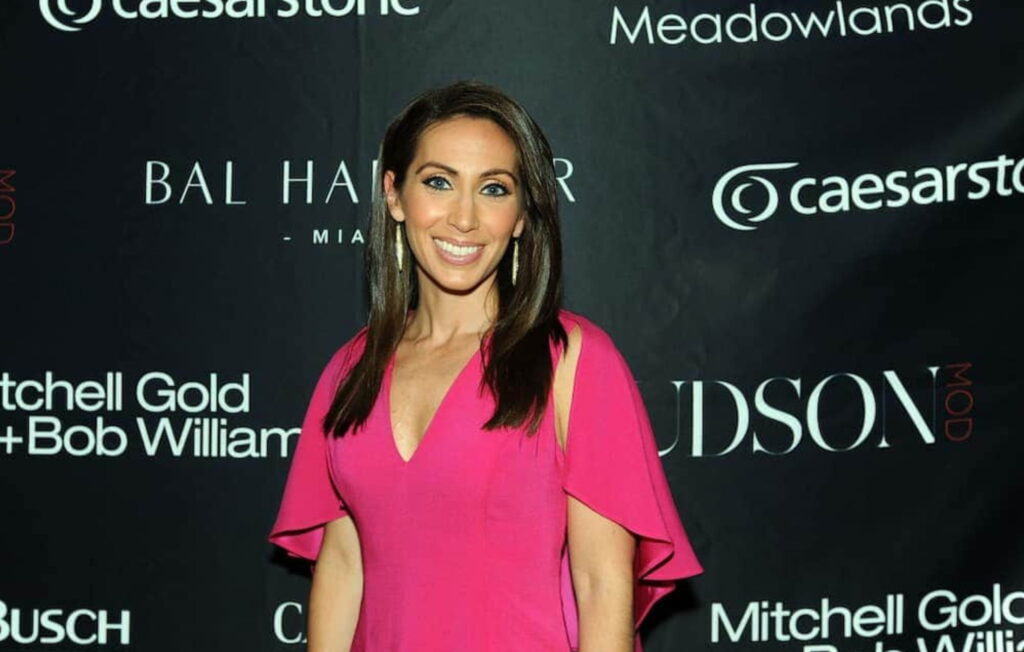 Lauren Simonetti (born 10 October 1984) is a talented and versatile professional who is a prominent figure in journalism. Based in the United States, she excels in various roles as a writer, producer, and journalist, contributing her expertise to delivering captivating news stories and insightful analyses.
Currently, Lauren Simonetti holds the esteemed positions of field producer, journalist, and co-anchor at Fox Business Network. Her dynamic presence and impeccable reporting skills have made her an invaluable asset to the network, allowing her to cover various topics and deliver accurate and engaging news.
---
---
Before her role at Fox Business Network, Lauren Simonetti honed her skills and gained valuable experience as an assistant producer for Lou Dobbs Tonight on CNN. This opportunity allowed her to work closely with seasoned professionals and further develop her storytelling abilities and production expertise.
With a passion for delivering quality news content, Lauren Simonetti has established herself as a respected journalist known for her dedication to providing accurate and reliable information to viewers. Her commitment to journalistic integrity shines through in her work, ensuring that her audience is well-informed and enlightened on the latest developments in the business world.
10. Dana Perino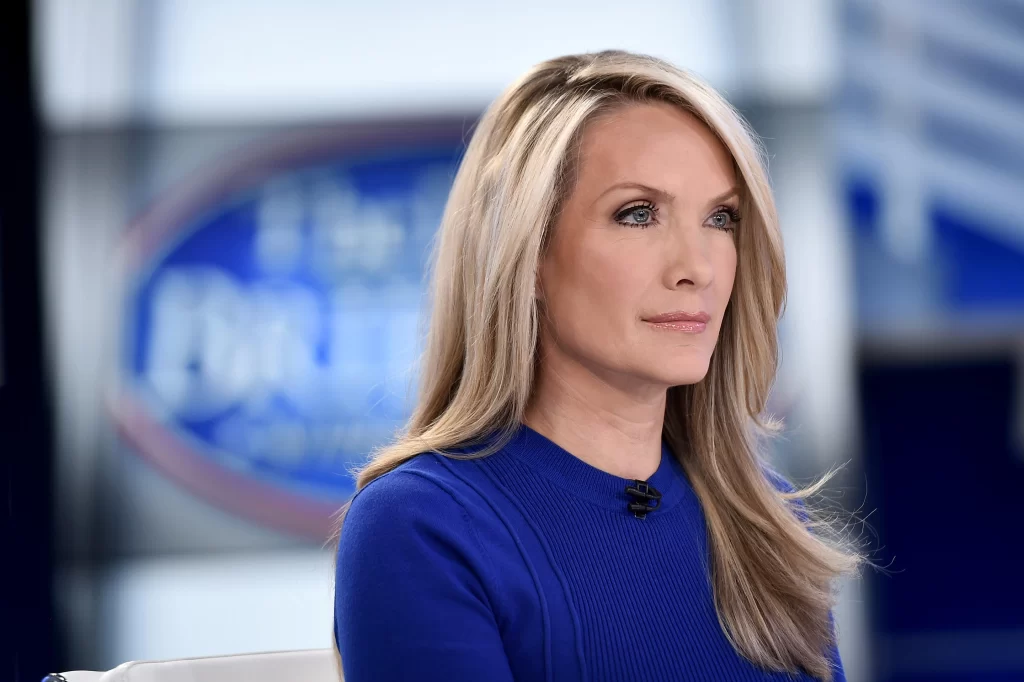 Dana Perino (born 9 May 1972) is a prominent figure in American media and politics and has made significant contributions as a political commentator, journalist, and author. Her diverse career has showcased her expertise and ability to engage audiences with her insightful analysis and thoughtful commentary.
Following her tenure in the White House, Dana Perino transitioned to the world of publishing, taking on the role of a book publishing executive at Random House. This experience allowed her to delve into literature and expand her knowledge and influence.
In addition to her work in publishing, Dana Perino's television career flourished as she co-hosted the widely popular chat show, The Five, on Fox News. Her dynamic presence and engaging discussions made her a beloved figure among viewers, who appreciated her unique perspective and depth of knowledge.
In 2017, Dana Perino embarked on a new venture as the host of The Daily Briefing with Dana Perino on Fox News. This daily news program provided a platform for her to deliver insightful interviews, analyses, and discussions on current events and political developments, showcasing her ability to navigate complex issues with clarity and nuance.
In early 2021, Dana Perino took on a new role as she joined forces with Bill Hemmer to co-anchor America's Newsroom on Fox News. This prestigious position further solidified her reputation as a respected journalist, allowing her to bring her expertise and journalistic acumen to a wider audience.
9. Ainsley Earhardt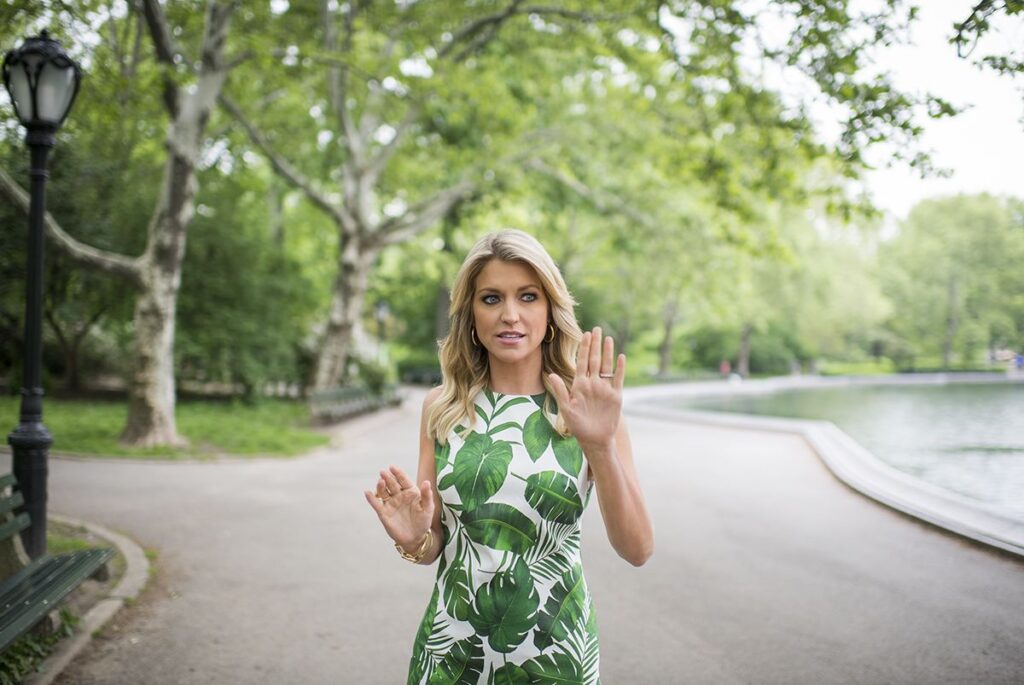 Ainsley Earhardt (born 20 September 1976), hailing from the United States, is a multi-talented television personality and accomplished author. Her presence is felt as a co-host of the morning show on the renowned Fox News Channel and her contributions to Fox & Friends First. Beyond her regular appearances on these programs, she has also graced the screens of popular shows such as The View and Outnumbered, where audiences have warmly received her insights.
With her magnetic on-screen presence and captivating storytelling abilities, Ainsley Earhardt has become a familiar face to viewers nationwide. Her role as a co-host on the Fox News morning show allows her to connect with audiences daily, sharing news and analysis and engaging in discussions on various topics.
In addition to her television career, Ainsley Earhardt has made a name for herself as an accomplished author. Her books have resonated with readers, offering personal stories, reflections, and insights that inspire and uplift. Through her writing, she has demonstrated her ability to connect with people on a deeper level, sharing her experiences and wisdom relatable and authentically.
8. Dagen McDowell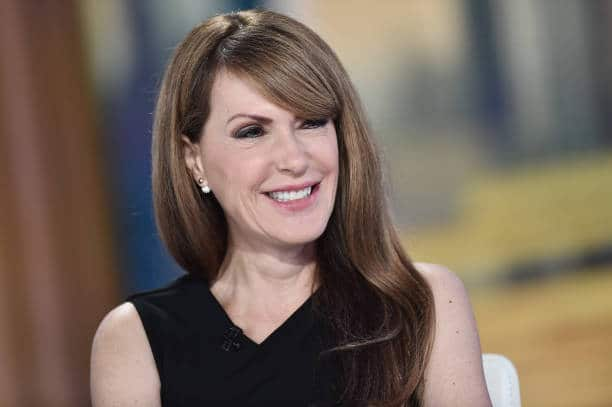 Mary Dagen McDowell (born 7 January 1969) is a prominent figure in the world of business news who is an esteemed anchor and co-host of The Bottom Line on Fox Business. Renowned for her expertise and insights, she is a valued analyst and guest host on Fox News.
With her wealth of knowledge and experience, Dagen McDowell delivers comprehensive coverage and analysis of the latest developments in the business landscape. Her contributions to The Bottom Line offer viewers a deeper understanding of the financial markets, economic trends, and crucial business insights.
Recognized for her astute analysis and sharp commentary, Dagen McDowell's role as a Fox News analyst extends beyond her hosting duties. Her perspectives and expertise make her a sought-after commentator on various Fox News programs, where she shares her insights on various topics.
Dagen McDowell's adeptness as a guest host further demonstrates her versatility and ability to navigate diverse subjects. Whether stepping into the anchor seat or joining panel discussions, she brings a depth of understanding and a unique perspective to the conversations, enriching the viewer experience.
7. Harris Faulkner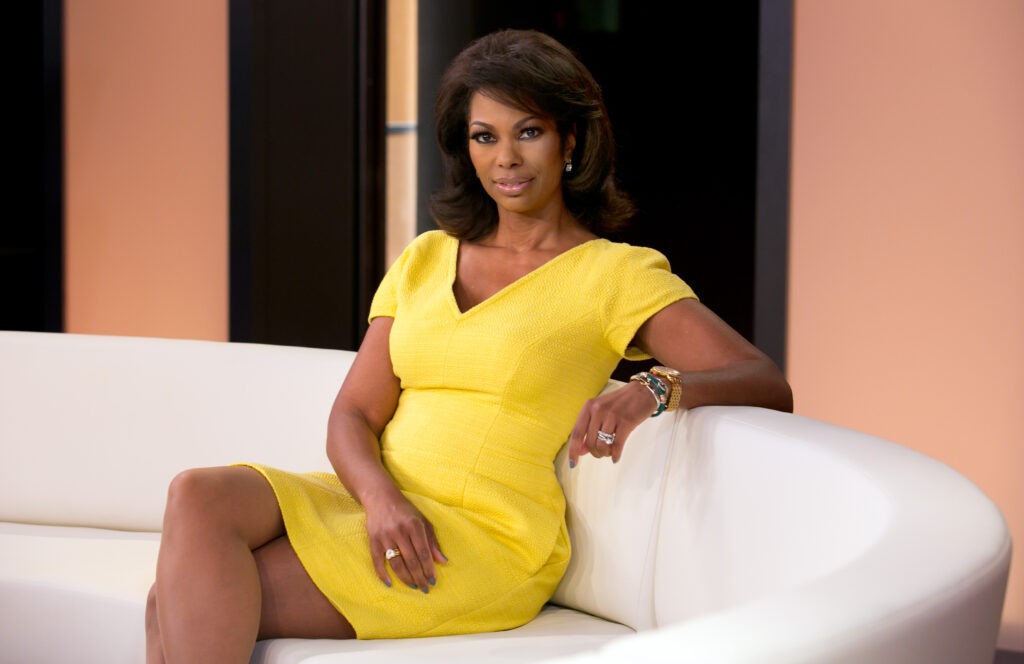 Harris Kimberley Faulkner (born 13 October 1965) is a seasoned journalist and television anchor. She debuted on Fox News Channel in 2005 and has become a prominent figure in the industry. As a talented newscaster, she wears multiple hats in her role at the network.
One of her notable roles is as the host of the popular show Outnumbered, where she skillfully navigates discussions on current events and political topics alongside a panel of esteemed guests. Her ability to moderate engaging conversations and provide insightful commentary has made her a valuable asset to the program.
In addition to Outnumbered, Harris Faulkner takes the helm of The Faulkner Focus, a weekday daytime show that covers a wide range of topics and features in-depth interviews with newsmakers and experts. Her skillful interviewing style and journalistic prowess make the program a go-to source for comprehensive and thought-provoking discussions.
Harris Faulkner's expertise also extends to her primetime political franchise, Town Hall America, where she anchors alongside her esteemed colleagues. This platform allows her to delve into critical political issues, giving viewers a deeper understanding of the current political landscape.
Recognized for her exceptional work, Harris Faulkner has received six Emmy nominations, including nods for Best Newscaster and Best News Special in 2005.
6. Martha Maccallum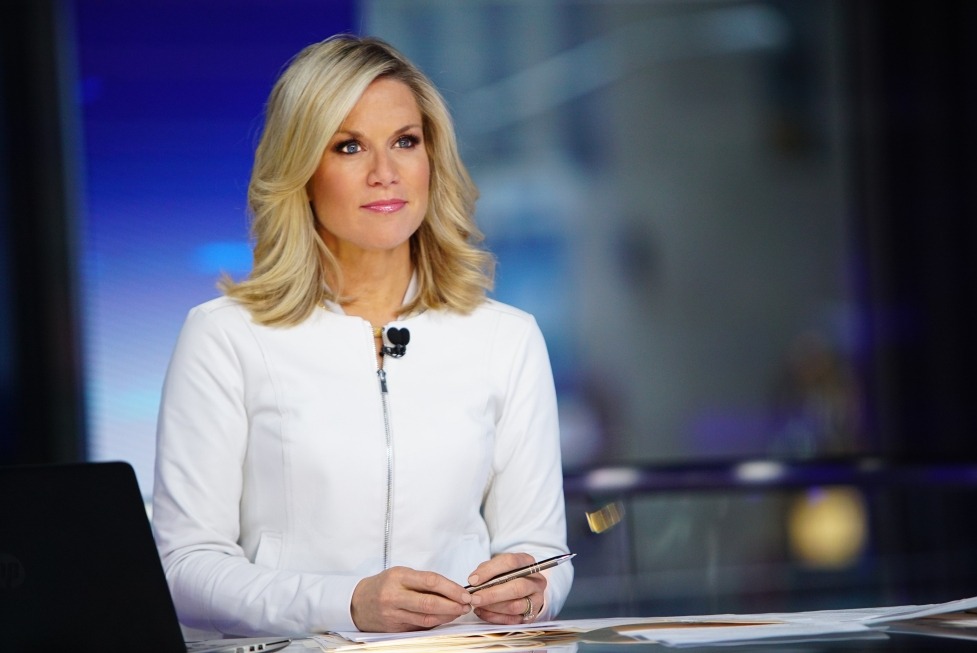 Martha MacCallum (born 31 January 1964) is an esteemed news anchor. She has made her mark on Fox News as a trusted voice in the United States. Based in Manhattan, she serves as the distinguished host of the widely acclaimed program, The Story with Martha MacCallum.
Having joined the network in 2004, she has built a strong reputation for her exceptional journalistic skills and insightful reporting. Her dedication to delivering accurate and compelling news has made her a go-to source for viewers seeking reliable information.
As the host of The Story, Martha MacCallum brings important stories to light and provides in-depth analysis on a wide range of topics, from politics and current events to human interest stories that resonate with audiences. Her ability to engage with guests and foster meaningful discussions sets her apart as a seasoned journalist.
Martha MacCallum has demonstrated a deep commitment to upholding the highest journalistic standards throughout her career. Her passion for news and dedication to delivering objective reporting have earned her the respect and admiration of her peers and viewers.
5. Arthel Neville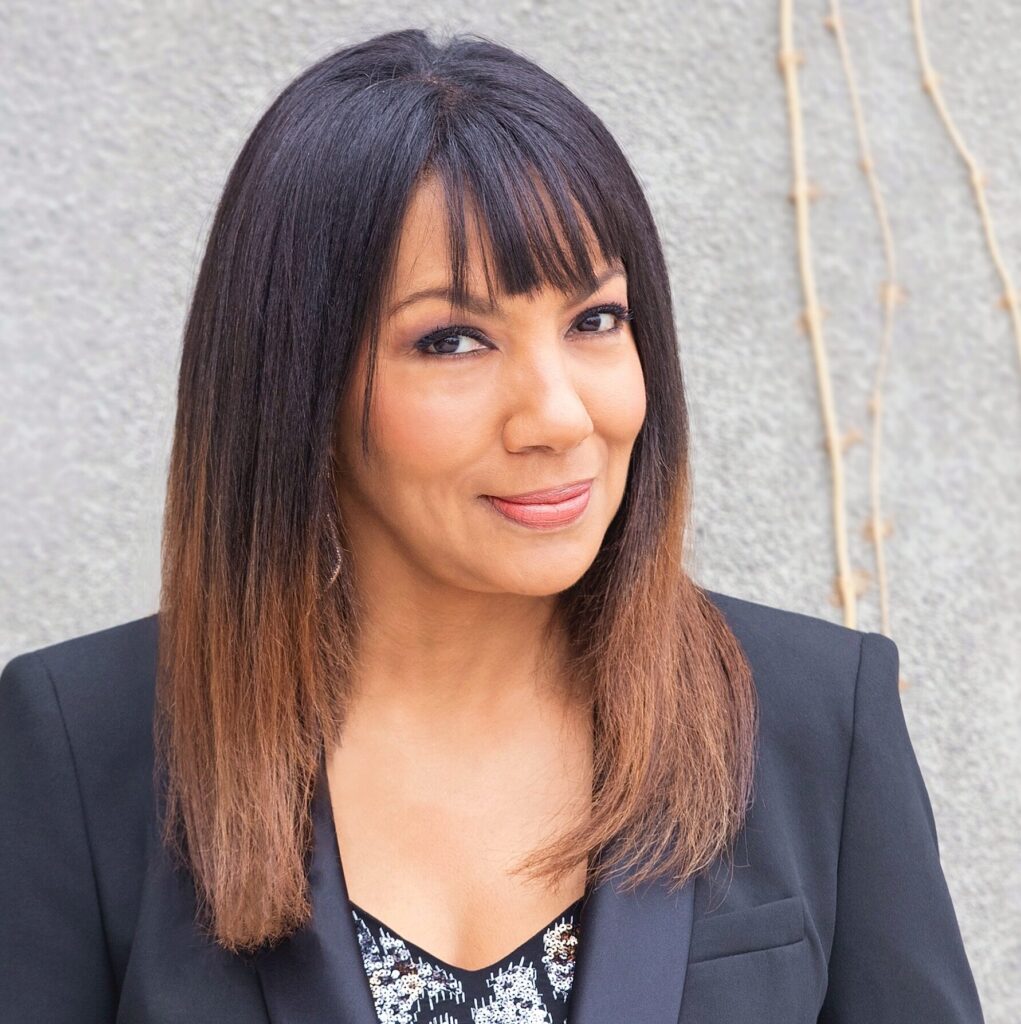 Arthel Neville (born 20 October 1962) is a highly regarded American journalist and television personality. She holds a prominent position as a weekend anchor for Fox News in Manhattan, where she co-anchors alongside Eric Shawn.
With her wealth of experience and expertise, she has established herself as a trusted figure in journalism. Her dynamic screen presence and ability to engage viewers have made her a valuable asset to the Fox News team.
Based in the vibrant city of Manhattan, Arthel Neville brings a unique perspective to her role as a weekend anchor. Her insightful reporting and in-depth analysis contribute to the network's mission of delivering accurate and timely news to its audience.
Arthel Neville's professionalism and dedication to her craft have earned her a strong reputation within the industry. Her commitment to delivering balanced and compelling news coverage has garnered colleagues' and viewers' respect and admiration.
4. Shannon Bream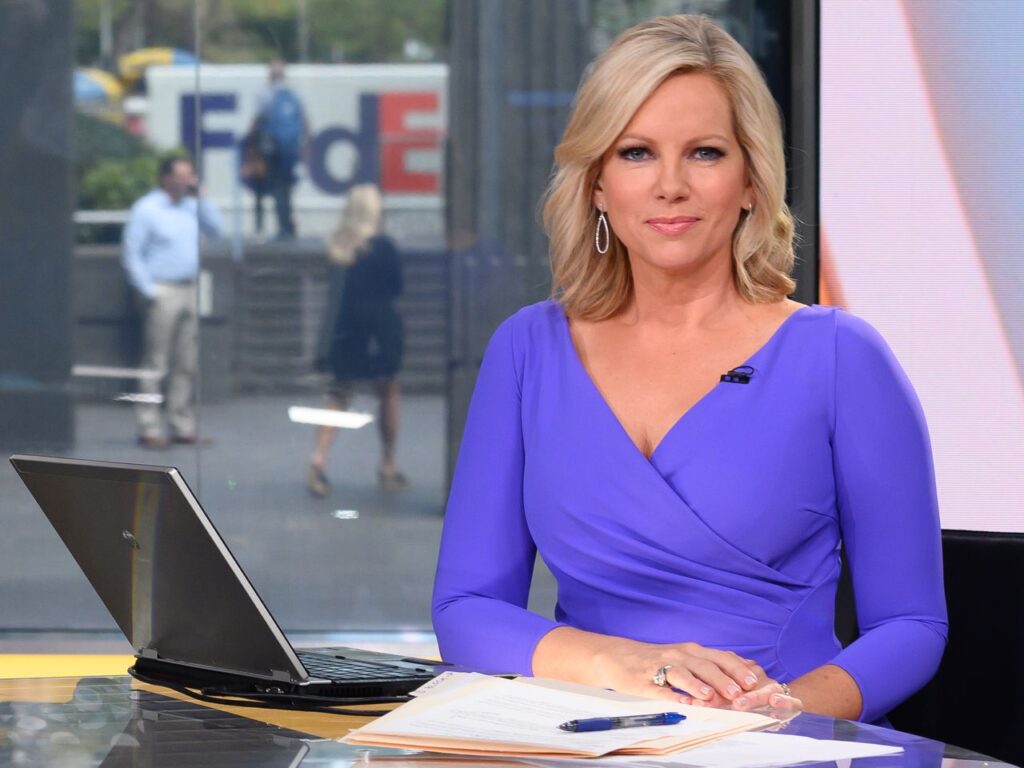 Shannon Bream (born 23 December 1970) is an accomplished American lawyer and journalist. She graces the screens of Fox News Channel, where she serves as the network's esteemed top legal correspondent and the host of Fox News Sunday.
With her extensive legal background and astute journalistic skills, she brings a wealth of expertise to her role as Fox News' go-to legal correspondent. Her insightful analysis and in-depth understanding of legal matters make her a trusted source of information for viewers seeking clarity on complex issues.
As the host of Fox News Sunday, Shannon Bream guides discussions and interviews with key newsmakers, ensuring viewers receive an in-depth understanding of the topics. Her poised demeanor and sharp interviewing style contribute to the show's engaging and informative format.
Shannon Bream's unique legal acumen and journalistic prowess sets her apart in the media landscape. Her ability to break down intricate legal concepts into digestible information demonstrates her commitment to providing viewers with comprehensive coverage.
3. Maria Bartiromo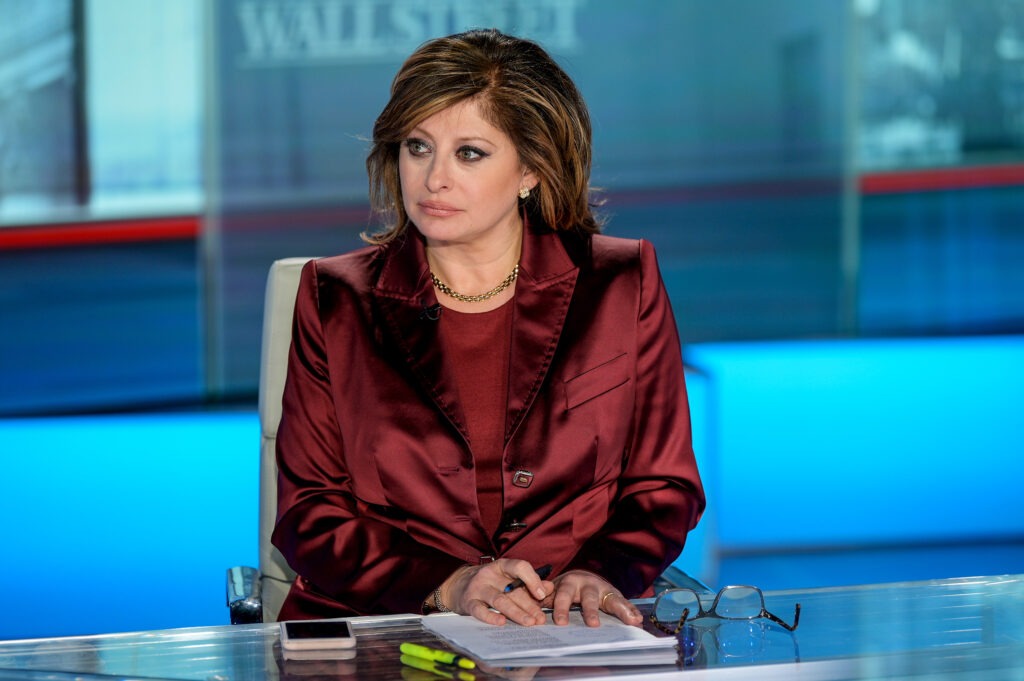 Maria Bartiromo (born 11 September 1967) is a celebrated author and esteemed television broadcaster from the United States. She has made remarkable contributions to the world of financial journalism. With her financial writer and news reporter background, she has cemented her reputation as a trusted source of information in the industry.
At Fox Business, Maria Bartiromo graces the screens with her captivating presence and insightful analysis on her shows, Mornings with Maria and Maria Bartiromo's Wall Street. Through these programs, she delves into the world of finance, sharing her expertise and providing viewers with invaluable insights into the intricacies of the market.
On Fox News, Maria Bartiromo takes the helm of Sunday Morning Futures With Maria Bartiromo, where she engages in thought-provoking discussions with influential newsmakers. Her ability to navigate complex subjects and ask probing questions contributes to the show's informative and enlightening format.
2. Julie Banderas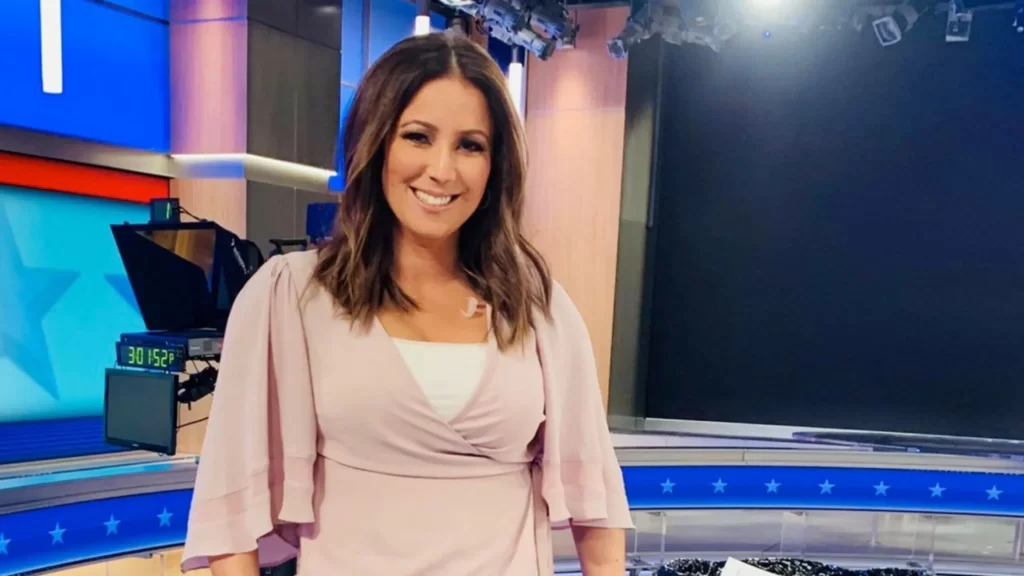 Julie Banderas (born 25 September 1973) is an accomplished American television news anchor. She has made her mark on Fox News with her compelling presence and insightful reporting. Her journey at the network began with hosting Fox Report Weekend, where she showcased her ability to deliver news with precision and professionalism.
Over time, Julie Banderas transitioned to weekday anchoring, demonstrating her versatility and adaptability in the fast-paced world of news broadcasting. Currently, she excels in her regular hosting duties and fills in on notable series such as America's Newsroom, The Faulkner Focus, Outnumbered, and The Big Saturday/Sunday Show. This dynamic range showcases her ability to engage viewers across various programs and topics.
Julie Banderas' expertise and engaging demeanor earned her a recurring role on the popular late-night comedy show Gutfeld! on Fox News. Her appearances on the program bring a touch of humor and levity to the news landscape, showcasing her versatility as a broadcaster.
1. Cheryl Casone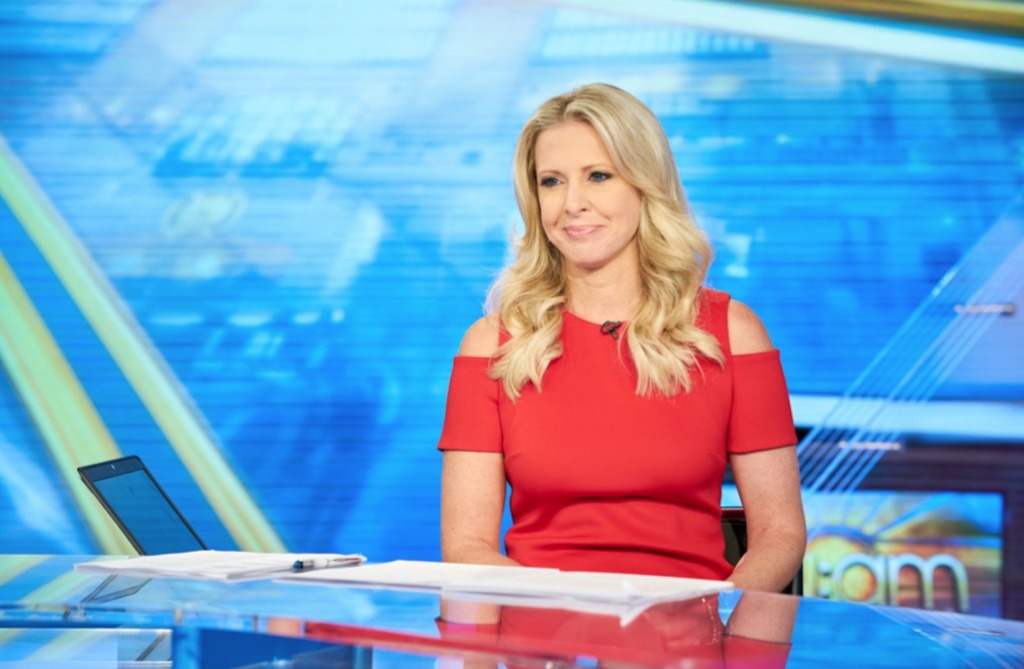 Cheryl Casone (born 18 July 1970) is an esteemed news anchor on Fox Business Network. She brings her expertise and passion to the forefront of her work. With a focus on financial news and job updates, Casone delivers valuable insights and provides viewers with the latest updates on the economic landscape.
In addition to her contributions to Fox Business Network, Cheryl Casone's expertise extends to the Fox News Channel, where she lends her insights and analysis on various topics of importance. Her ability to provide thoughtful commentary and keep audiences informed is a testament to her dedication as a journalist.
Cheryl Casone's commitment to delivering accurate and timely information is further exemplified by her regular appearances and cash contributions, showcasing her dedication to empowering viewers with financial knowledge. Her engaging on-air presence and in-depth understanding of the subject have made her a trusted source of information in business and finance.
Conclusion
These anchors possess a captivating blend of beauty, intelligence, and charisma, setting them apart in the news world. Their remarkable success in their respective careers is a testament to their dedication and impact. It is worth noting that beauty is subjective, and individual perceptions may vary. Nonetheless, these anchors have earned recognition as some of the most beautiful women in the world, and their looks have been lauded.
Beyond their physical attractiveness, these anchors showcase exceptional talent and intellect. They boast extensive education, allowing them to delve deep into the topics they cover with insight and expertise. Their ability to articulate complex ideas and engage viewers sets them apart, forging a unique connection that few journalists can achieve.
The influence of these anchors extends far beyond their beautiful appearances. They have played a pivotal role in shaping our understanding of the world, amplifying the voices of marginalized individuals, and challenging conventional narratives. Serving as inspirational role models for women worldwide, they embody the idea that determination and dedication can pave the way to success.
These remarkable female news anchors have shattered stereotypes and break down barriers within the industry. They have shattered the notion that beauty and intelligence are mutually exclusive, proving that women can excel in a male-dominated field. Their impact goes beyond the newsroom, symbolizing empowerment and inspiration for women everywhere. Their trailblazing legacy will continue to inspire future generations, leaving an indelible mark on the realm of journalism.
---
---
---
---
---

Post Your Bio, Music, Quest Post & More On TheCityCeleb
---
---


---
---
---