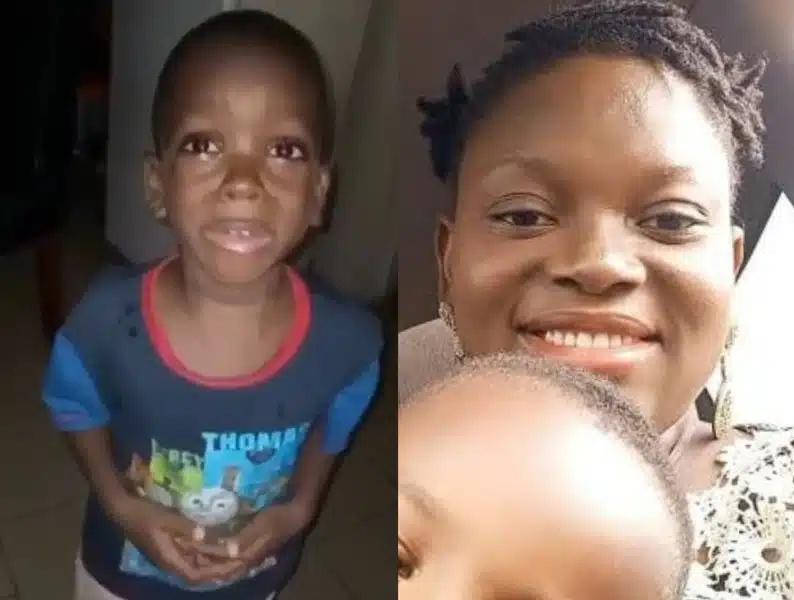 Tragic Passing of 'Mummy Calm Down' Woman Shocks Internet
---
In a deeply saddening turn of events, the woman who became an internet sensation with the famous "Mummy Calm Down" video has allegedly taken her own life, leaving behind her husband and three children. This heartbreaking incident highlights the harsh realities that often lie beneath the surface of viral fame and social media clout.
The viral video, which took the internet by storm, showcased the woman's son emotional plea to her urging her to remain calm in a tense situation. Little did she know that this brief moment of her life would catapult her to widespread recognition on the internet.
The age of social media has a unique way of propelling ordinary individuals into the spotlight. The allure of clout and fleeting fame can be irresistible as people seek to capitalize on their '15 minutes of fame.' However, what we often fail to see is the human side of these individuals, the struggles and challenges they face beyond their viral moments.
In the case of the 'Mummy Calm Down' woman, the audio promises and potential opportunities that might have come her way in the wake of her video's success could not shield her from life's difficulties. It's a stark reminder that online fame does not guarantee happiness or financial security.
For her to have reached a point where she felt that taking her life was the only way out, she must have been enduring an incredibly challenging time. Behind the viral video was a person with her own set of worries, fears, and concerns, just like anyone else.
As we mourn her tragic passing, let us also remember her children and her husband. They are now left to grapple with the devastating loss of their loved one. It is a heartbreaking reminder of the real-life consequences that can stem from the online world.
In the midst of this tragedy, we should reflect on the impact of social media and viral culture. Let us cherish the real, human stories behind the screens and remember that the quest for clout often obscures the complexities of people's lives. Our thoughts and prayers go out to the family during this difficult time. May she rest in peace, and may her loved ones find strength and solace.
---
---
---
---
---

Post Your Bio, Music, Quest Post & More On TheCityCeleb
---
---


---
---
---