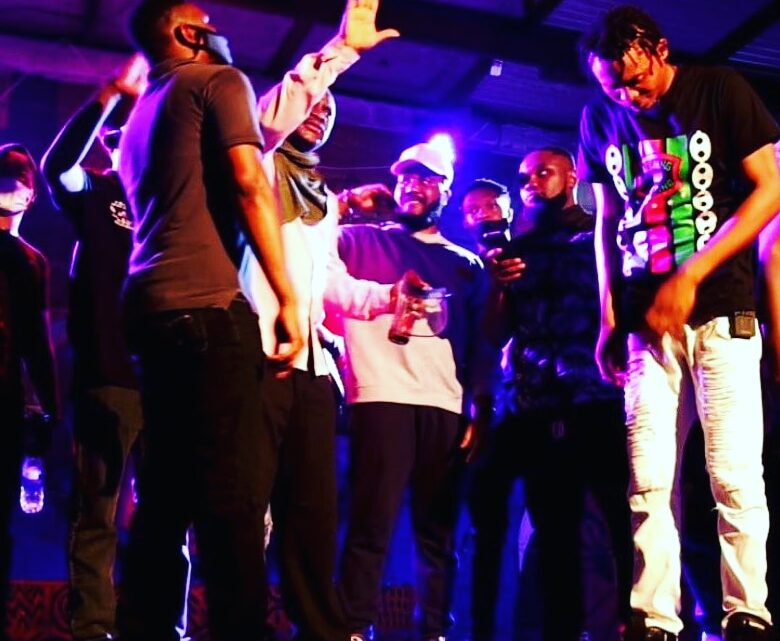 [Battle Rap Nigeria] U3 vs Spikey (March Mayhem)
---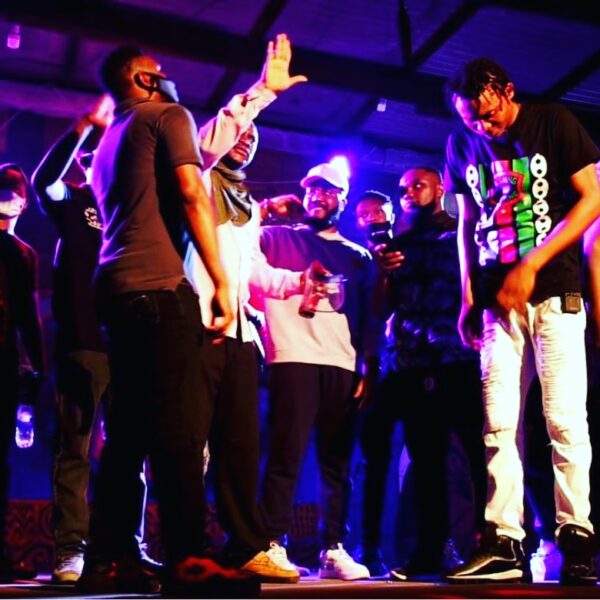 BATTLE RAP IN NIGERIA
Battle Rap Is An Art!
Hip Hop culture, and rap music in general, has sometimes been identified as a continuation of the Civil Rights/Black Power movement. Today, what started as a genre of music at block parties in New York City in the early 1970s, has broadened to include commercial rap, underground rap and battle rap.
So WHAT IS BATTLE RAP?
Battle Rap is a type of rapping that involves using witty lyricism and performance to attack opponents. Sometimes referred to as a poetic insult exchange, it includes bragging, insults and derogatory content.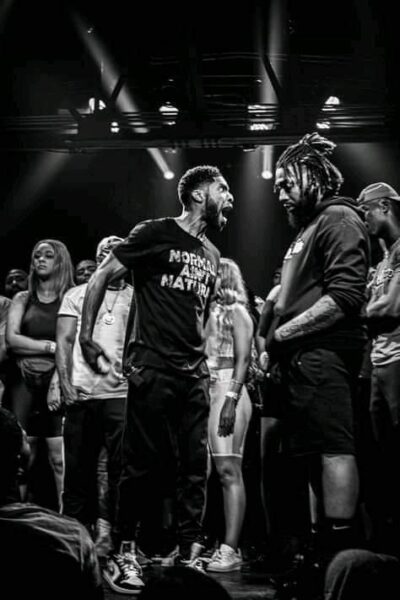 So why do people like it? Because it is exciting. Because it is entertaining. Battle rap is most likely the only non-contact violent sport. The thrill of the crowd cheering after a punchline is akin to a goal-scorer basking in the praises of the fans in a football stadium.
Though it has been common in the United States and some European countries, battle rap didn't really have a sound community in Africa where afro pop and indigenous music is preferred.
Until now Slowly but surely, battle rap has become a fad amongst the current generation. Due to the influence of major battle leagues like Smack URL (USA), King Of The DOT (Canada) and DONT FLOP (UK), many Hip hop inclined Nigerians are now interested and knowledgeable about battle rap in one form or another.
BATTLE RAP NIGERIA (BRN) is spearheading the movement in Nigeria. A close knit community, BRN has been training and providing a platform for young artistes and battlers to showcase their talents. BRN recently released an event, (March Mayhem), and it was beautiful. A clear upgrade from their earlier event (Bars Are Back 2). The beautiful cinematography was done by Dr Rex.
U3 vs Spikey
U3 vs Oluwa Spikey. U3, also called the demigod hails from and represents Port Harcourt, Rivers State while Spikey represents Surulere, Lagos State.
This was a highly anticipated matchup and fans were not disappointed. U3 came out the gate swinging. His performance and delivery shocked all in attendance as he dropped gems line after line.
Spikey on the other hand had the demeanor of a true veteran. He responded by thrilling the crowd with a mixture of flow, comedy and bars.
This was unanimously voted the battle of the event as it left viewers with so many quotable to mull over.
U3
"Peep the height difference, I get to reaching fast
Put this long man on the table, it's an English class"
"I'll run up on his crib when I grab the thunder
Hit his pops, hit his mums, even BAOW his brother
Got the whole family kicking, Shaolin Soccer"
Spikey
"Nina like yoga, I pull it and stretch it
Bullets going to part 3, like the movie interesting"
"I got a gun so BIG.. how big? way bigger than my problems"
As Battle Rap Nigeria continues to drop more epic battles, we can rest assured that the culture can only rise higher as the future of battle rap is in good hands.
Follow Battle Rap Nigeria on Twitter;
You can also join the Facebook group for more updates.
https://www.facebook.com/groups/297629595066259
---
---
---
---
---

Post Your Bio, Music, Quest Post & More On TheCityCeleb
---
---


---
---
---