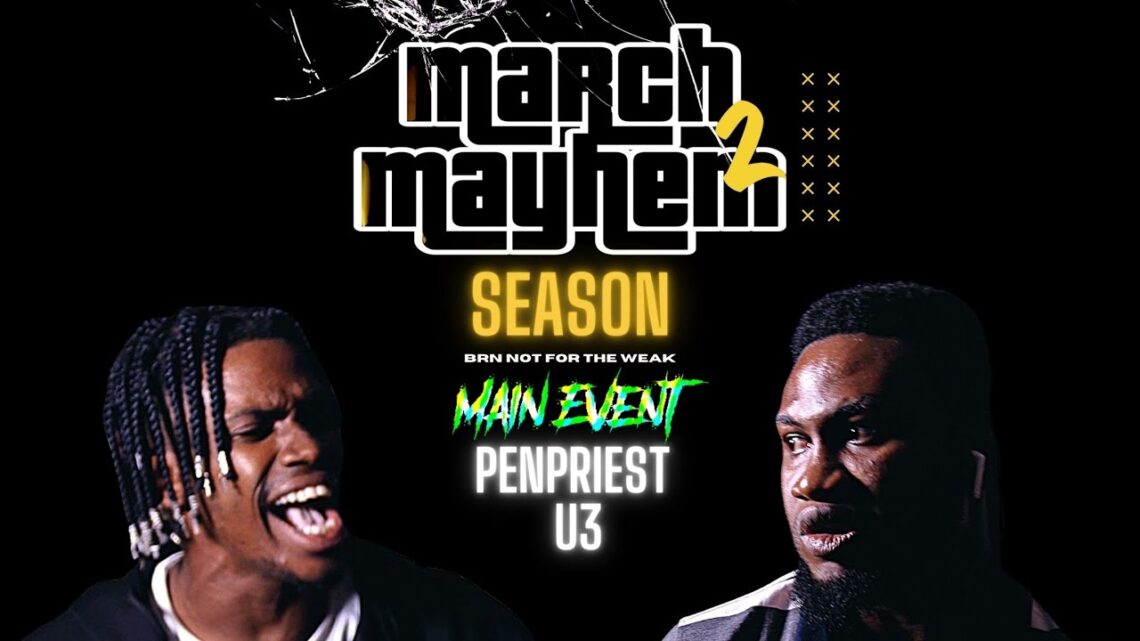 [Battle Rap] Penpriest vs U3 (Match Mayhem 2)
Posted By
TheCityCeleb

---
Over the recent years, the Nigerian battle rap community has seen an influx of talent and interest as rap-heads come together to embrace and nurture the culture. Battle Rap Nigeria (BRN) holds the torch and gives a crucial platform to those who seek to etch their names in the history books.
The City of Egbeda was treated to a beautiful event as the March Mayhem 2 card was held at Hunters Night Club on the 5th of March.
The card held classics matchups like;
---
PENPRIEST vs U3
GZONE vs QHADDAFY
5TH vs ICONBAGZ
QUEENMODA vs SLIMBUCK
BOOSIE vs SPLIFF
LOKI vs THA SPICY
NIQ EL vs HYBRID
---
PENPRIEST VS U3
Now, this was a grudge match! Very deserving of the main event tag.
Penpriest and U3 are both considered top 5 in Nigerian rankings, so this match will always come with drama. It didn't help that they both had a lot of history. 
From both battling on Facebook in their textcee days to once being members of the same crew (allegedly) to many clashes online. This matchup promised a lot of fireworks. And they did not disappoint.
Not even the tired crowd and significantly lower crowd reactions could damper the tempo of this fierce altercation.
The battle had it all, bars, punches, personals, animosity. You could cut the tension with a knife.
With U3 being undefeated and Penpriest trying to cement his claim as top dog of BRN, reputations and egos were on the line. The 3 round battle was a classic with the U3, the resident demigod displaying his  abrasive lyricism and showing why he is the number one battle pugilist in the country.
Penpriest, the Hydra general, responded with artful storylines, cascading setups, guile, and elite performance. 
The battle for supremacy was not easily won. Check out the slug-fest and tell us who you had winning in the comments.
Social Media
Follow Battle Rap Nigeria on their social media channels.
YouTube: BattleRapNigeria
Twitter: @battlerapnigeria
Instagram: @battlerapnigeria
---
---
---
---
---

Post Your Bio, Music, Quest Post & More On TheCityCeleb
---
---


---
---
---