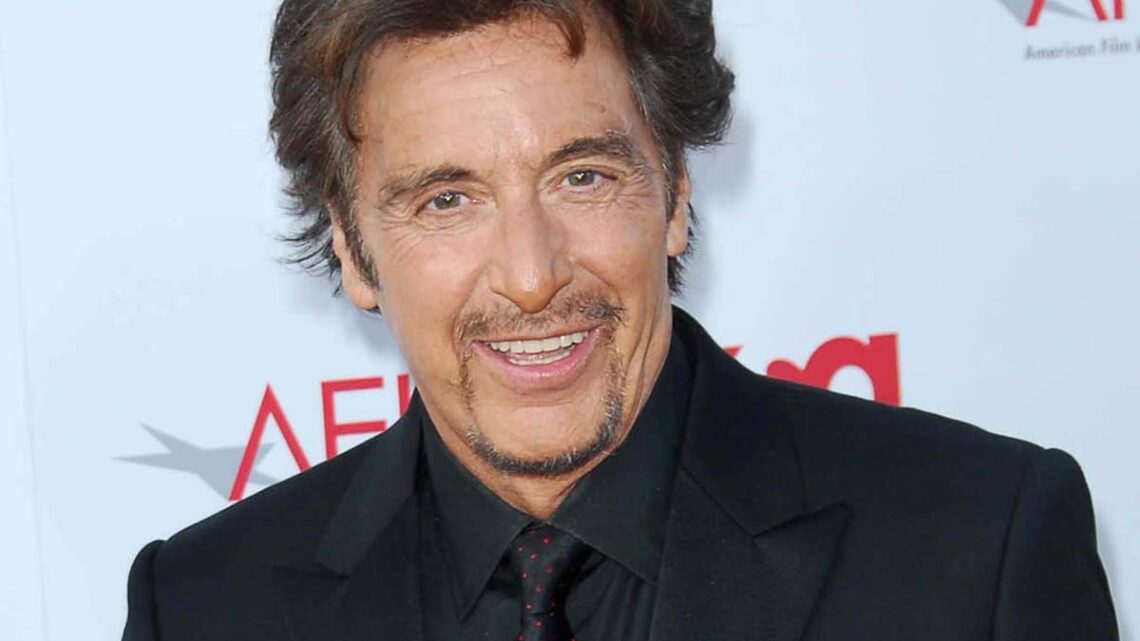 Al Pacino Biography: Movies, Net Worth, Wife, Age, Height, Instagram, Children, Girlfriend, The Godfather
---
Biography
Alfredo James Pacino (born 25 April 1940), or Al Pacino, as he is commonly known, is a legendary American actor and TV personality.
His acting prowess has earned him numerous accolades, including an Academy Award, two Tony Awards, and two Primetime Emmy Awards, which is an achievement only a few actors can boast of. He has been a dominant force in the film industry, and his contributions have been recognized through numerous awards, such as the Cecil B. DeMille Award, the AFI Life Achievement Award, the National Medal of Arts, and the Kennedy Center Honors.
Al Pacino's dedication to his craft is evident in his training as a method actor, where he studied under Charlie Laughton and Lee Strasberg at the HB Studio and the Actors Studio, respectively. This training helped him hone his craft and become one of the most significant actors of the 20th century. He won his first Academy Award for Best Actor for his performance in Scent of a Woman (1992), which was just one of his numerous Oscar nominations throughout his illustrious career.
Al Pacino has been involved in numerous films that have become classics, including The Godfather, Serpico, Dog Day Afternoon, and Scarface. He has also been involved in other projects, such as the HBO film Angels in America and the Amazon Original series Hunters. His contribution to the theatre is also significant, and he has won two Tony Awards for his performances in Does a Tiger Wear a Necktie? and The Basic Training of Pavlo Hummel.
Al Pacino is a living legend in the acting world, and his talent, dedication, and contributions have earned him a well-deserved place in Hollywood's history.
Al Pacino

Al Pacino: History ‧ Bio ‧ Photo

Wiki Facts & About Data
Full Name:
Alfredo James Pacino
Stage Name:
Al Pacino
Born:
25 April 1940 (age 83 years old)
Place of Birth:
East Harlem, New York, United States
Nationality:
American
Height:
1.67 m
Parents:
Sal Pacino, Rose Gerard Pacino
Siblings:
Roberta Pacino, Desiree Pacino, Paula Pacino, Josette Pacino
Spouse:
Not Married
Girlfriend • Partner:
Meital Dohan (2018-2020), Lucila Solá (2009-2018), Beverly D'Angelo (1997-2003), Penelope Ann Miller (1993-1994), Lyndall Hobbs (1990-1997), Jan Tarrant (1988-1989), Kathleen Quinlan (1979-1981), Marthe Keller (1976-1978), Tuesday Weld (1972), Diane Keaton (1971-1991), Jill Clayburgh (1967-1975), Carmen Cervera (1976-1977), Veruschka von Lehndorff, Noor Alfallah
Children:
Julie Marie Pacino, Anton James Pacino, Olivia Pacino
Occupation:
Actor • TV Personality
Net Worth:
$120 million
Early Life
Alfredo James Pacino, who is more commonly referred to as Al Pacino, was born on April 25th, 1940, in the vibrant district of East Harlem in New York City. His parents, Rose Gerard Pacino and Sal Pacino were of Italian-American origin. However, after just two years of his existence, his parents' marriage was dissolved, causing the youngster to move in with his mother and grandparents, originally from Sicily, in the Bronx.
He has four siblings: Roberta Pacino, Desiree Pacino, Paula Pacino, and Josette Pacino, while his grandparents are Alfio Pacino, Kate Gelardi, and James Gelardi.
In his formative years, Al Pacino was dubbed "Sonny" by his friends and harbored a passion for becoming a professional baseball player. His mother disapproved of his career choice, leading him to leave home and work various jobs to fund his studies. During this time, he attended Herman Ridder Junior High School, but his attention span was limited, and he was disinterested in studying. Nonetheless, after impressing during an audition, he was granted admission to the High School of Performing Arts.
During his upbringing in the Bronx, Al Pacino developed a reputation as a troublemaker and was known for being involved in fights. He even began indulging in smoking and drinking when he was just nine years old. However, his potential for acting became apparent when he moved to Greenwich Village at 19 and enrolled at the Berghof Studio to study acting. From there, he starred in numerous Off-Broadway productions, including Hello, Out There in 1963 and Why is a Crooked Lekker in 1966. Additionally, he honed his craft by attending acting classes with the legendary Lee Strasberg.
Career
When Al Pacino arrived in Greenwich Village at the tender age of 19, he had already developed a passion for acting after growing up in the streets of East Harlem and the Bronx. He honed his skills at the Herbert Berghof Studio and landed roles in several Off-Broadway, and out-of-town productions, including Hello, Out There (1963) and Why Is a Crooked Letter? (1966). As his passion for the craft grew, he sought additional training from the legendary Lee Strasberg, and his hard work paid off when he landed a part in the 1969 film Me, Natalie.
In 1970, Al Pacino made his Broadway debut and blew audiences away with his performance in Does the Tiger Wear a Necktie?, which earned him a Tony Award. However, his role in The Panic in Needle Park (1971) really put him on the map. The gritty film about heroin addiction became a cult classic and showcased his raw talent as an actor.
But his iconic performance as Michael Corleone in Francis Ford Coppola's The Godfather (1972) launched Al Pacino's career. As the reluctant gangster's son who takes over the family business, he captivated audiences with his intensity and vulnerability, earning him his first of many Oscar nominations. The Godfather went on to win the Academy Award for Best Picture, cementing his status as a Hollywood heavyweight.
Al Pacino continued to captivate audiences with his explosive performances in films such as Scarecrow (1973), Serpico (1973), and Dog Day Afternoon (1975), all of which showcased his trademark cinematic attributes of brooding seriousness and fierce wrath. He even reprised his role as Michael Corleone in The Godfather, Part II (1974), which also won Best Picture, Oscar.
However, Al Pacino's later films only quite lived up to the success of his earlier work. Bobby Deerfield (1977) was his first box-office flop after becoming a celebrity. Despite the film's mixed reviews, his outstanding performances in …And Justice for All (1979) proved he still had the chops to command the screen. Unfortunately, the critical and popular reception of films like Cruising (1980) and Author! Author! (1982) were disappointing, but that did not stop him from pursuing his passion for acting and striving to push the limits of his craft.
Awards & Nominations
Al Pacino's extensive career has been marked by many accolades and nominations that attest to his incredible talent and acting craft. Among his many notable achievements are nine Oscar nominations, one golden statuette secured, and a whopping 18 Golden Globe nominations, four of which he has won. Furthermore, he has been recognized with five BAFTA nominations, of which he has triumphed once, and two Primetime Emmy Awards for his sterling contributions to television.
In addition to these professional acknowledgments, Al Pacino was honored with a lifetime achievement award from the American Cinema Institute in 2007, further cementing his status as a luminary in the film industry. It is also worth mentioning that British television audiences named him the most incredible film performer of all time in a Channel 4 poll conducted in 2003. Such an accolade is no small feat and serves as a testament to his enduring popularity and appeal and his ability to capture the hearts and imaginations of audiences worldwide.
Personal Life
Al Pacino's romantic history has been quite storied and dynamic, revealing a fascinating range of intimate encounters and relationships. His love interests have included the likes of Meital Dohan (2018-2020), Lucila Solá (2009-2018), Beverly D'Angelo (1997-2003), Penelope Ann Miller (1993-1994), Lyndall Hobbs (1990-1997), Jan Tarrant (1988-1989), Kathleen Quinlan (1979-1981), Marthe Keller (1976-1978), Tuesday Weld (1972), Diane Keaton (1971-1991), and Jill Clayburgh (1967-1975).
It's worth noting that Al Pacino's romantic history has been broadened beyond long-term relationships. He has also briefly encountered Carmen Cervera (1976-1977) and Veruschka von Lehndorff. Furthermore, his current girlfriend is Noor Alfallah.
Al Pacino's children consist of two daughters and a son, namely Julie Marie Pacino, Olivia Pacino, and Anton James Pacino. It is interesting to note that his children have pursued different paths in life, reflecting their unique interests and personalities.
Julie Marie Pacino has pursued a career in filmmaking, much like her father. She founded her own production company, Julie Pacino Productions, and has produced some independent films. Her passion for storytelling and artistic expression is evident in her work, and she has earned recognition for her contributions to the industry.
---
---
Olivia Pacino, on the other hand, has chosen a different path. She has remained mainly out of the spotlight and has pursued a more private life. Despite this, it is clear that she is a talented individual with a strong sense of self, and her family remains a central part of her life.
Anton James Pacino, the youngest of Al Pacino's children, has also remained out of the public eye. However, it is known that he has a keen interest in music and has pursued a career as a drummer. His creative pursuits reflect his independent spirit and desire to carve out his identity.
The diversity of Al Pacino's romantic history suggests a man who has lived a full life, experiencing the ups and downs of love and relationships. From long-term commitments to fleeting encounters, his love life has been a fascinating journey filled with twists and turns. One thing is sure – Al Pacino's romantic history is as rich and complex as the characters he portrays on the silver screen.
Net Worth
Al Pacino is a renowned American actor whose contribution to the world of stage and cinema has been extraordinary. He has captivated audiences with his remarkable talent and versatile performances that have earned him critical acclaim and numerous accolades. In addition to his artistic accomplishments, Al Pacino has amassed a significant fortune, with a net worth estimated at $120 million.
It is not difficult to see why he is considered one of the greatest actors of his generation. His performances are marked by unparalleled intensity and authenticity, and he has an innate ability to portray complex characters with incredible depth and nuance. He has left an indelible mark on cinema, whether it is his iconic role as Michael Corleone in The Godfather or his intense portrayal of Tony Montana in Scarface.
While Al Pacino's artistic achievements are well-known, his financial success is also impressive.
Social Media
Instagram: alpacino40
Twitter: @AlPacinoReal
What is Al Pacino's age?
He is 82 years old.
How tall is Al Pacino?
He has a height of 1.67 m.
What is Al Pacino's net worth?
He has a net worth of $120 million.
Who is Al Pacino's girlfriend?
He is dating Noor Alfallah.
Does Al Pacino speak italian?
He doesn't speak Italian.
Is Al Pacino Sick?
There's no media coverage suggesting that he is.
Who is Al Pacino's wife?
He has never been married
Who is Al Pacino?
He is a celebrated American actor and TV personality.
---
---
---
---
---

Post Your Bio, Music, Quest Post & More On TheCityCeleb
---
---


---
---
---