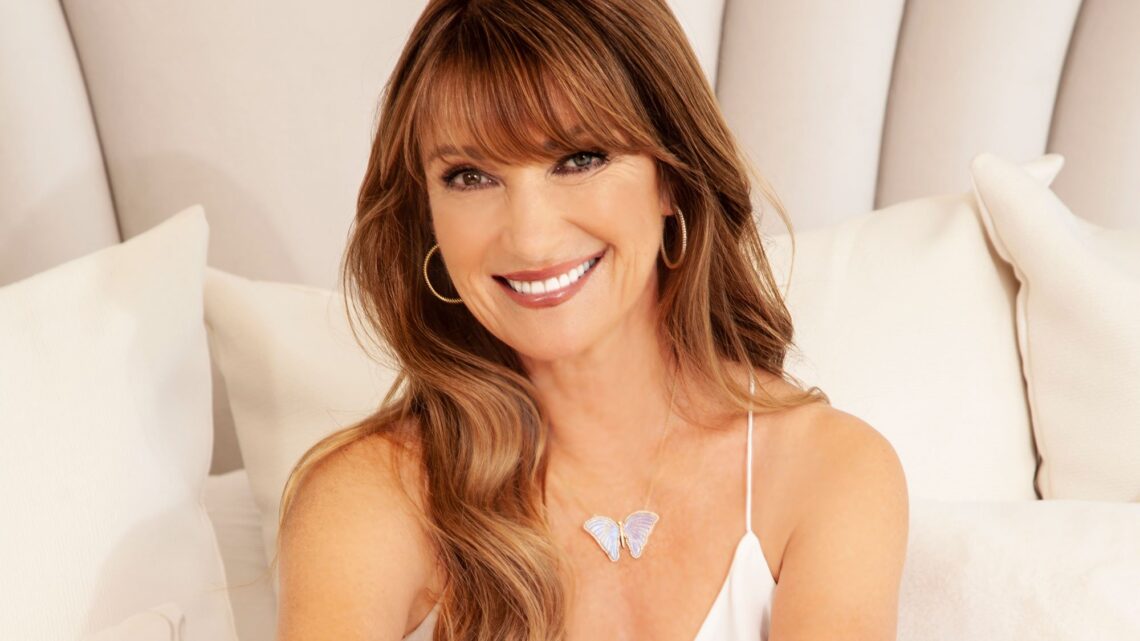 Actress Jane Seymour Biography: Age, Spouse, Net Worth, Movies, TV Shows, Wikipedia, Children, Parents
September 29, 2021
---
Biography
Joyce Penelope Wilhemina Frankenberg ( born 15 February 1951), professionally called Jane Seymour, is a vastly experienced British-American actress and influential entrepreneur.
She is in the mind of movie-enthusiast for her performances in made-for-television dramas.
However, she earned considerable widespread acclaim for her role as Dr Michaela Quinn in a hit CBS series titled Dr Quinn: Medicine Woman.
While to many, the Emmy Award-winning British actress is especially recognized for her performance in the James Bond film 'Live and Let Die.'
Jane Seymour

Jane Seymour: History, Bio, Photo

Wiki Facts & About Data
Full Name:
Joyce Penelope Wilhemina Frankenberg
Stage Name:
Jane Seymour
Born:
15 February 1951 (age 72)
Place of Birth:
Uxbridge, United Kingdom
Nationality:
British, American
Parents:
Mieke Frankenberg, John Benjamin Frankenberg
Children:
Katherine Flynn, John Stacy Keach, Kristopher Steven Keach, Sean Flynn
Height:
1.63 m
Siblings:
N/A
Spouse • Husband:
Michael Attenborough (m. 1971–1973), Geoffrey Planer (m. 1977–1978), David Flynn (m. 1981–1992), James Keach (m. 1993–2015)
Occupation:
Actress • Businesswoman
Net Worth:
$60,000,000
Early Life
Jane Seymour was originally named Joyce Penelope Wilhemina Frankenberg at birth on 15 February 1951.
She was born in the small town of Hayes, in the city of Hillingdon, England. She is of Polish-English ancestry.
Jane Seymour, who is the eldest of three daughters, was brought up in the outskirts of London.
Her father is John Frankenberg, a former Polish obstetrician, and her mother, Mieke Van Trigt, is a former Red Cross nurse.
Growing up, she had a passion for ballet; hence she trained rigorously toward a career in that field.
Soon enough, she made her professional debut at the age of 13 in the prestigious London Festival Ballet.
Unfortunately, her career as a dancer was not destined or made to be as she suffered knee injuries three years later after a performance with the Kirov Ballet, thus effectively ending her dancing career.
Education
Jane Seymour's obsession with ballet was the main reason why she studied at the Wimbledon High School, Arts Educational Trust, where she received additional instructions and skills enhancement.
Career
After her unfortunate turnout of a career in ballet, Jane Seymour turned to the theatre, renaming herself after the legendary King Henry VIII's third wife, who is the only survivor of her husband's penchant for beheading his brides.
And at the age of 20, she appeared in a James Bond film titled Live and Let Die, where she played the role of Solitaire.
She earned deserved continual TV and film work for her performance, most of it mainstream fare, including appearances on episodic shows such as Battlestar Galactica and McCloud.
In 1976 miniseries titled Captains and the Kings, Jane Seymour's performance won her an Emmy nomination and branded her reputation as "Queen of the Miniseries."
More than a decade later, she deservedly won an Emmy Award for Outstanding Supporting Actress In A Miniseries or Special, for her scintillating performance as Maria Callas in the TV movie Onassis: The Richest Man in the World, which is a biopic of Aristotle Onassis that televised on ABC.
In 1984, Jane Seymour played the character of Lady Brett Ashley in a television adaptation of Ernest Hemingway's The Sun Also Rises, aired on NBC.
Then she appeared in one of her most extensive series titled Dr Quinn: Medicine Woman, as Dr Michaela Quinn.
When it premiered in 1993, critics largely dismissed the show as too phony for American viewers. However, the program attracted 22 million viewers subsequently and deservedly led to its Saturday-night time slot.
Dr Quinn aired for six seasons and accumulated Jane Seymour two Emmy nominations. Following the show's cancellation, she reprised her role in several made-for-TV movies.
In addition, Jane Seymour teamed up with her ex-husband James Keach for other projects, including a production company called Catfish Productions.
---
---
The pair has also authored a series of children's books, and in the spring of 2002, Jane Seymour launched her clothing line, called Jane Seymour Signature Collection.
That same year, Jane Seymour signed a beneficial deal to develop and sell children's clothing lines and exclusive home products to Saks Fifth Avenue.
She also continued to appear in both TV and film roles. In addition, she had a recurring role on another series titled Smallville from 2004 to 2005.
The following year, Jane Seymour appeared in a short-lived comedy called Modern Men. Then, to the amazement of viewers, she proved to be quite a scene-stealer with her minor part in a hit comedy titled Wedding Crashers, starring Vince Vaughn and Owen Wilson in 2005.
In the fall of 2007, Jane Seymour moved to a new challenge which saw her competed in the fifth season of Dancing With the Stars, reaching the show's seventh round.
Ever since, Jane Seymour has made several guest appearances in series such as Castle and Franklin & Bash.
Additionally, she continued to appear in made-for-TV movies, including 2012's Lake Effects.
Jane Seymour devotes much of her time these days to her art. She appeared at galleries around the country.
In addition to fine art, she markets a line of beautiful jewellery known as Open Hearts, a skincare program together with furniture and home accessories. She also formed the Open Hearts Foundation, supporting arts, education, health, and sports charities.
Social Media
Jane Seymour has a considerable number of followers on social media. This is due to her fame as an actress and activist.
She is followed by over 214k followers on Instagram coupled with several followers on Twitter and Facebook.
Jane Seymour's verified social media accounts are as follows;
Instagram: @janeseymour
Twitter: @janeseymour51
Facebook: Jane Seymour
Personal Life
Jane Seymour keeps her head high, knowing entirely that many, even at her age, her fashion tastes are admired. She stands tall and healthy with a height measured 5 feet 4 inches (1.63 m) and a weight of 110 lbs (50 kg).
She has an impressive body figure measured to be 35-24-34 inches- her breast size 35C, waist 24 inches, hips34 inches. Her beautiful hair is light brown, while her eyes are greenish.
Jane Seymour's career might have attained great success; however, the story is not the same with her married life. The actress has been married and divorced four times.
First, Jane Seymour married Michael Attenborough, who is the son of famous British director Sir Richard Attenborough when she was 20 years old. However, the marriage was short-lived.
And in 1977, Jane Seymour remarried, this time to a businessman named Geoffrey Planer, but after a year, the couple divorced.
She took to the processional again in 1981, with her then-business manager, named David Flynn. The union produced two children, named Katie Flynn and Sean Flynn, but the pair divorced in 1992.
Furthermore, Jane Seymour met actor-director James Keach in 1992. The two exchanged vows at a wedding held in May of 1993. Through the union, Jane Seymour gave birth to twins in 1996, which brought the family total to six (including step-daughter Jenny Flynn and stepson Kalen Keach). However, the couple divorced in 2015.
And ever since, Jane Seymour has remained single and hasn't been reported in any relationship as she contempts herself for taking care of her children.
Jane Seymour takes painting as a hobby and a good one at that. Her favorite food is Garlic, Smoked salmon with really kind of nutty bread, hard bread with lots of grains, while her favorite destination is London, New York. She chose red and pink to be her best colors.
Net Worth
Jane Seymour is one of the most richest and influential female celebrities to grace the earth.
The British American, Jane Seymour has a whopping sum of $60 million as her estimated net worth. She is an actress and entrepreneur with several clothing lines and businesses around America, thus the source of her overwhelming wealth.
Filmography
Jane Seymour is a veteran who, through her efforts, have become well-recognised in the movie industry.
Her most prominent film came in a hit CBS series titled Dr Quinn: Medicine Woman, although she's appeared in other top movies and television shows. You can find them below.
Movies
1969 Oh! What a Lovely War as Chorus Girl
1970 The Only Way as Lillian Stein
1972 Young Winston as Pamela Plowden
1973 The Best Pair of Legs in the Business as Kim Thorn
Live and Let Die as Solitaire
Frankenstein: The True Story as Agatha/Prima
1975 Dangerous Modelling as Thai
1977 Sinbad and the Eye of the Tiger as Princess Farah
Killer on Board as Jan
1978 The Four Feathers as Ethne Eustace
1979 Dallas Cowboy Cheerleaders as Laura
1980 Oh! Heavenly Dog as Jackie
Somewhere in Time as Elise McKenna
1982 The Scarlet Pimpernel as Marguerite Blakeney
1984 Lassiter as Sara Wells
1986 Head Office as Jane Caldwell
1988 El Túnel as Maria Iribarne
1989 La Révolution française as Marie Antoinette
1994 Count on Me
1997 California as Dr Michaela 'Mike' Quinn
1998 Quest for Camelot as Lady Juliana's Voice
The New Swiss Family Robinson as Anna Robinson
1999 A Memory in My Heart as Rebecca Vega
2002 Touching Wild Horses as Fiona Kelsey
2005 Wedding Crashers as Kathleen Cleary
2006 The Beach Party at the Threshold of Hell as President Lauren Coffey
Blind Dating as Dr Evans
2007 After Sex as Janet
2009 Wake as Mrs Reitman
The Velveteen Rabbit as Sarah's Voice
The Assistants as Sandy Goldman
2011 Perfectly Prudence as Prudence Macintyre
Love, Wedding, Marriage as Betty
The Family Tree as Grandma Ilene
2012 Freeloaders as Carolyn
Lake Effects as Vikki Tisdale
2013 Austenland as Mrs. Wattlesbrook
An American Girl: Saige Paints the Sky as Miriam "Mimi"
2014 Love by Design as Vivien
2015 Bereave as Evelyn
About Scout as Gloria
2016 Fifty Shades of Black as Claire
High Strung as Oksana
2017 Becoming Bond as Maggie (Documentary)
Sandy Wexler as Cindy Marvelle
Pray for Rain as Olivia Gardner
The Female Brain as Cheryl
Just Getting Started as Delilah
2018 Better Start Running as Mary Linson
Mistrust as Veronica Malloy
Little Italy as Corinne
High Strung: Free Dance as Oksana
Buttons: A Christmas Tale as Mrs Browning
2020 The War with Grandpa as Diane
Friendsgiving as Helen
TV Movies
1976 The Story of David as Bathsheba
1977 Benny and Barney: Las Vegas Undercover as Margie Parks
Seventh Avenue as Eva Meyers
1978 Love's Dark Ride as Diana
1979 Dallas Cowboys Cheerleaders as Laura Cole
1983 The Phantom of the Opera as Maria Gianelli/Elena Korvin
Jamaica Inn as Mary Yellan
The Haunting Passion as Julia Evans
1984 Dark Mirror as Leigh Cullen/Tracy Cullen
The Sun Also Rises as Brett Ashley
1985 Obsessed with a Married Woman as Diane Putnam
1986 Crossings as Hillary Burnham
1988 Keys to Freedom as Gillian
The Woman He Loved as Wallis Simpson
Onassis: The Richest Man in the World as Maria Callas
Jack the Ripper as Emma Prentiss
1990 Angel of Death as Laura Hendricks
Matters of the Heart as Hadley Norman
1991 Passion as Amanda Brooks
Memories of Midnight as Catherine Alexander
1992 Are You Lonesome Tonight? as Adrienne Welles
Sunstroke as Teresa Winters
1993 Praying Mantis as Linda Crandell
Heidi as Fräulein Rottenmeier
1994 A Passion for Justice: The Hazel Brannon Smith Story as Hazel Brannon Smith
1997 The Absolute Truth as Alison Reed
1998 A Marriage of Convenience as Chris Winslow Whitney
1999 A Memory in My Heart as Rebecca Vega
Dr Quinn, Medicine Woman: The Movie as Dr Michaela 'Mike' Quinn
2000 Murder in the Mirror as Dr Mary Kost Richland
Enslavement: The True Story of Fanny Kemble as Fanny
Yesterday's Children as Jenny Cole/Mary Sutton
2001 Blackout as Kathy Robbins
Dr Quinn, Medicine Woman: The Heart Within as Dr Michaela 'Mike' Quinn
2002 Heart of a Stranger as Jill Maddox
2007 Agatha Christie's as Marple Rachel Argyle
2008 Dear Prudence as Prudence Macintyre
2013 Lovestruck: The Musical as Harper Hutton
An American Girl: Saige Paints the Sky as Mimi
2014 A Royal Christmas as Isadora, Queen of Cardinia
TV Shows
1970 Here Come the Double Deckers as Alice (Episode: "Scooper Strikes Out")
1972 The Pathfinders as Shelia Conway (Episode: "Fly There, Walk Back")
The Strauss Family as Karolin (4 episodes)
The Onedin Line as Emma Callon (10 episodes)
1973 Great Mysteries as Veronique d' Aubrey (Episode: "The Leather Funnel")
1975 The Hanged Man as Laura Burnett (Episode: "Ring of Return")
1976 Our Mutual Friend as Bella Wilfer (6 episodes)
Captains and the Kings as Marjorie Chisholm Armagh (4 episodes)
1977 McCloud as Nidavah Ritzach (Episode: "The Great Taxicab Stampede")
1978 The Awakening Land as Genny Luckett (3 episodes)
Battlestar Galactica as Serina (5 episodes)
1981 East of Eden as Cathy/Kate Ames (3 episodes)
BBC2 Playhouse (Episode: "Last Summer's Child")
1988–1989 War and Remembrance as Natalie Henry (12 episodes)
1993–1998 Dr Quinn, Medicine Woman as Dr Michaela "Mike" Quinn
1997 Diagnosis: Murder as Herself (Episode: "Must Kill TV")
1998 Dharma & Greg (Episode: "Dharma's Tangled Web")
1999 Healthy Living (14 episodes)
2004 Law & Order: Special Victims Unit as Debra Connor (Episode: "Families")
2004–2005 Smallville as Genevieve Teague (6 episodes)
2006 Modern Men as Dr Victoria (Stangel 7 episodes)
How I Met Your Mother as Professor Lewis (Episode: "Aldrin Justice")
Justice Karen as Patterson (Episode: "Filicide")
2007 In Case of Emergency as Donna (3 episodes)
2011 Castle as Gloria Chambers (Episode: "One Life to Lose")
2012 Once Upon a Christmas as Narrator
2012–2013 Franklin & Bash as Colleen Bash (2 episodes)
2014 Men at Work as Bridgette (Episode: "Gigo-Milo")
Forever as Maureen Delacroix (Episode: "The Ecstasy of Agony")
2015–2016 Jane the Virgin as Amanda Elaine (3 episodes)
2016 Hooten & the Lady as Lady Lindo-Parker (3 episodes)
2018 Let's Get Physical as Janet (8 episodes)
2019, 2021 The Kominsky Method as Madelyn (7 episodes)
---
---
---
---
---

Post Your Bio, Music, Quest Post & More On TheCityCeleb
---
---


---
---
---