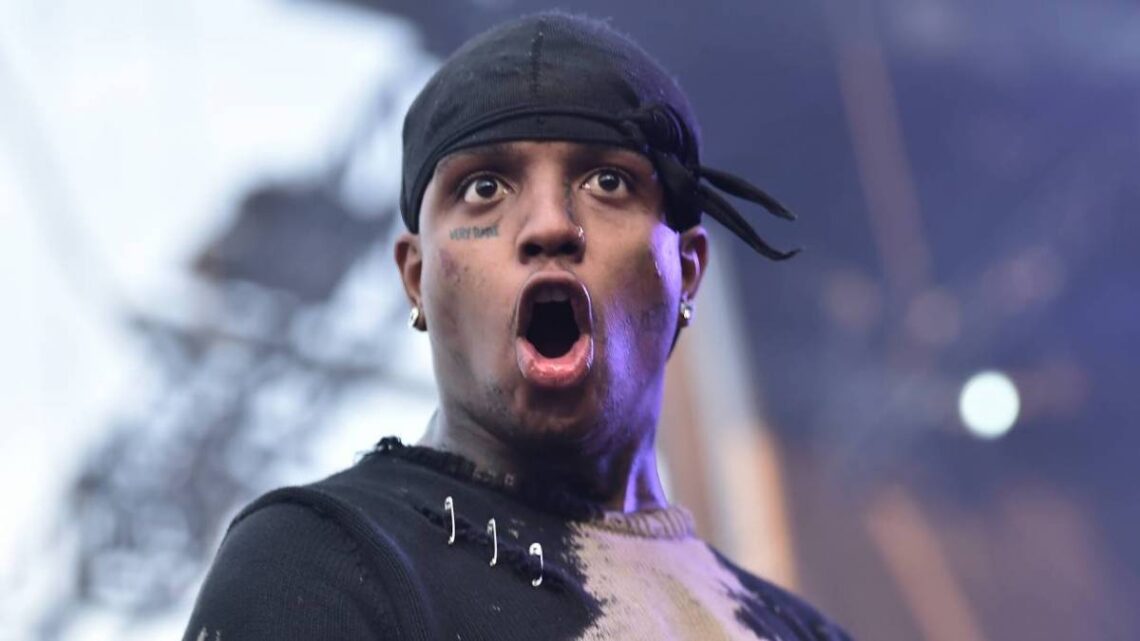 Ski Mask the Slump God Biography: Parents, Songs, Age, Girlfriend, Albums, Height, Siblings, Wikipedia
---
Ski Mask, 'The Slump God,' is an African-American rapper who gained fame on SoundCloud with his debut solo track 'Catch Me Outside,' amassing millions of plays. Known for his lively rap style and distinctive personality, Ski Mask has released several popular songs, including 'New World Order' with Lil Peep and Lil Tracy, 'Kate Moss,' 'I Like Bricks,' 'Take A Step Back,' 'Where's The Blow,' and 'Life Is Short.'
These hits have propelled him to fame and led to a record deal with Republic Records. He began his career in 2015 by sharing his music on SoundCloud, and his catchy tunes and lyrics quickly gained a following. Following the success of his singles, he released two mixtapes, 'Drown-In-Designer' and 'YouWillRegret.' With millions of plays on his songs, critics predict he will soon transition from the internet rap scene to the mainstream. His debut album is set to be released in late 2018.
Profile
Name: Ski Mask the Slump God (N/A)
Born: April 18, 1996 ( 24 years old)
Gender: Male
Profession: Rapper
Birth Sign: Aries
Country : USA
Nationality: American
Religion: N/A
Ethnicity: Mixed
Height: 171 cm (in centimetres)
1.71 m (in meters)
5 ft 6 in (in feet and inches)
Weight: 67 kg (in kilograms)
147 lb (in pounds)
Hair Color: Black
Eye Color: Black
Father: N/A
Mother: N/A
Spouse: N/A
Children: N/A
Net Worth: $5 million
Profiles: Instagram, Twitter, YouTube, Facebook
Early Life
Ski Mask was born in 1996 in Boward County, Florida. He had a difficult childhood and faced numerous challenges. He is of African-American and Jamaican descent. Due to his parents' constant relocation, his early life was unsettled. He lived in various places, such as New York, New Jersey, and Brooklyn, as his family moved in search of shelter and opportunities.
Ski Mask encountered legal trouble during his youth and was sent to juvenile detention for possessing $10 worth of marijuana. It was there that he crossed paths with XXXTentacion, another rapper. Upon their release, they formed a "Very Rare" group and began collaborating. Their first song, "Catch Me," was released on SoundCloud.
As of June 2018, Golbourne, also known as Ski Mask, resides in Atlanta, Georgia.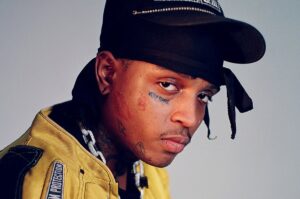 Why did Ski Mask go to the detention center?
Ski Mask was a huge music fan as a child. His favorite rappers are 50 Cent, Lil Wayne, Busta Rhymes, Missy Elliot, and Nelly. He enjoyed hip-hop and rap music.
When he was a teenager, he attempted to rap and used to make his songs. Additionally, he had violent friends, and in 2014, he was arrested for marijuana possession.
Career
Ski Mask's musical journey significantly turned when he met XXXTenacion in the detention center. They became close friends and formed a partnership called "Very Rare" after their release. They also created another rap group called "Members Only," which gained recognition in the industry. Their EPs, "Members Only -1," "Members Only -2," and "Members Only -3," were well-received and caught the attention of established artists.
Ski Mask made his professional debut on SoundCloud with the song "Catch Me Outside," which received positive feedback from his fans and accumulated numerous plays and streams. The single garnered nearly a million plays in just ten days. In 2015, he embarked on his touring journey, often performing alongside XXXTenacion and other artists like Danny Towers and Desiigner. During this time, he also released notable mixtapes, including "Kate Moss" and "I Like Bricks," which received favorable reviews.
With over 1 million followers on SoundCloud, millions of fans enjoy Ski Mask's tracks daily. His biggest hits include "Take a Step Back," featuring XXXTenacion, and "Life is Short." 2018 Ski Mask and XXXTenacion parted ways due to the latter's controversial behavior, although specific details were not disclosed. Tragically, in June 2018, XXXTenacion passed away after being fatally shot. Ski Mask attended his funeral and was deeply affected by the incident.
On December 16, 2021, HBO Max premiered the documentary "Juice WRLD: Into the Abyss" as part of HBO's Music Box series. Directed by Tommy Oliver, the film showcases Chris Long and Steve Cannon's archival footage, piecing together Juice WRLD's memorable moments and capturing his story in under two hours. Juice WRLD, considered the voice of a generation, aimed to help people through his music by vulnerably sharing his struggles and weaving them into his effortlessly freestyled lyrics.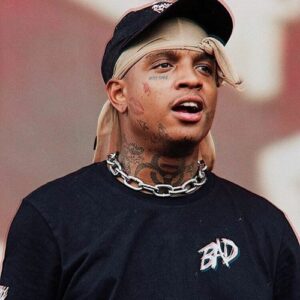 Social Media
The following are his social media accounts:
Insragram: @theslumpgod
Twitter: @THESLUMPGOD
Facebook: Ski Mask The Slump God
Personal Life
His personal life and dating history have never made headlines.
His parents and siblings are likewise unknown; however, it is said that his father taught him how to compose rap because he was a rapper.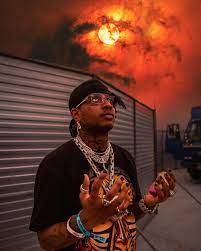 Net Worth
The Slump Ski Mask God is a well-known and accomplished songwriter and rapper. He has a sizable fan base of teenage guys and girls and numerous SoundCloud hits.
Record deals, sponsorships, YouTube promotions, and other brand deals make up his primary sources of income. As of 2020, his net worth was predicted to range between $1 million and $5 million.
---
---
---
---
---

Post Your Bio, Music, Quest Post & More On TheCityCeleb
---
---


---
---
---