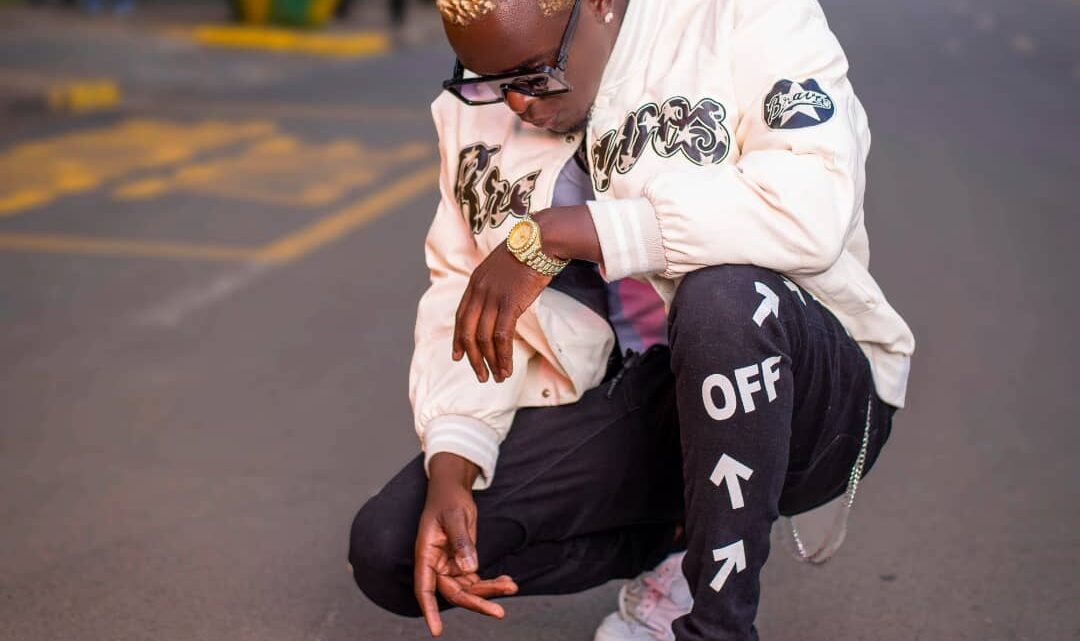 Willy Paul Biography: Girlfriend, Songs, Net Worth, Age, Albums, Parents, Son, Lyrics, Real Name, Wife
---
Biography
Wilson Abubakar Radido (born September 1, 1993), addressed as Willy Paul, is a Kenyan singer, songwriter, and entrepreneur from Mathare, Nairobi. At the helm of Saldido International Entertainment, he assumes the mantle of a visionary CEO, steering the ship of artistic brilliance.
In 2013, the world witnessed Willy Paul's meteoric rise as his irresistible single, Sitolia, conquered the airwaves and captured hearts far and wide. Since then, his discography has unfurled like a sonic tapestry, weaving tales of emotion and musical enchantment.
From the celestial harmonies of Hallelujah (2015) to the pulsating rhythms of Pozze (2016), the introspective voyage of Time of Revival (2018), and the infectious allure of Dondosha (2020), Willy Paul's repertoire paints vivid portraits of his boundless artistry.
Garnering a constellation of accolades, including the prestigious Groove Awards Male Artist of the Year, Willy Paul is a beacon of musical excellence and an emblem of his unwavering commitment to craft.
Willy Paul

Willy Paul: History ‧ Bio ‧ Photo

Wiki Facts & About Data
Full Name:
Wilson Abubakar Radido
Stage Name:
Willy Paul
Born:
1 September 1993 (age 30 years old)
Place of Birth:
Mathare, Nairobi, Kenya
Education:
Brainhouse School
Nationality:
Kenyan
Height:
1.58 m
Parents:
Salome Radido, Paul Radido
Siblings:
N/A
Spouse:
Alaine Laughton (m. 2017) (rum.)
Girlfriend • Partner:
Nadia Mukami (ex.), Michelle Dyer (ex.), Babezdyer (ex.), Susan Mwaniki (rum.), Awinja Mwaura (eng. 2021), Miss P (ex.), Jovial (ex.),
Children:
King Damian, Sonya Radido
Occupation:
Singer • Songwriter
Net Worth:
$2 million
Early Life & Education
Willy Paul, born on September 1, 1993, in Mathare, Nairobi, Kenya, has a story that intertwines the struggles of his upbringing with the pursuit of his dreams. His father, Paul Radido, a skilled carpenter from Uganda, and his mother, Salome Radido, a talented hairdresser from Tanzania, instilled in him a foundation of resilience and creativity.
Tragedy struck in 2010 when Willy Paul's father passed away, leaving a void in his life. Shortly after, his mother fell ill, and as the eldest son, Willy Paul took on the responsibility of providing for his family. Despite dropping out of school in 2011, he didn't allow his circumstances to define his future. He embraced various odd jobs, including carpentry and metalwork, to make ends meet.
Willy Paul's thirst for knowledge never waned, and he regrets not completing his formal education. He aspires to inspire young people through his music, encouraging them to prioritize their education and pursue their dreams relentlessly.
Within the vibrant walls of Brainhouse School in Nairobi, Willy Paul once walked a path of learning. However, life's complexities and responsibilities forced him to redirect his focus. Nevertheless, he embarked on a remarkable journey of self-improvement, demonstrating his determination by enrolling as a private candidate for the Kenya Certificate of Secondary Education (KCSE) examination in 2013. His hard work paid off, resulting in an impressive B+ grade.
Career
Willy Paul, a musical prodigy from Kenya, has carved his name into the annals of artistic brilliance. With a debut in 2012, he embarked on a pleasant journey that would captivate audiences far and wide. The heavens aligned in 2013 as he unleashed his debut single, the enchanting Sitolia, which swiftly catapulted him into the spotlight.
Since then, Willy Paul has graced the airwaves with a cascade of captivating hits. The ethereal strains of Hallelujah, the rhythmic pulse of Pozze, the soul-stirring melodies of Nikune, and the pulsating energy of Dondosha have become the heartbeat of his musical prowess.
Collaboration has been the key to unlocking new sonic dimensions for Willy Paul. The convergence of his artistic genius with the talents of fellow stars like Nandy and Size 8 has birthed harmonies that transcend boundaries and resonate with diverse audiences.
Honors have adorned Willy Paul's journey, with esteemed institutions such as the Groove Awards recognizing his exceptional talent. Crowned the Male Artist of the Year in consecutive years, his artistry shines brightly amidst a constellation of musical brilliance.
Yet, like any star, Willy Paul has faced the tempestuous storms of controversy. Accusations of plagiarism and claims of exploiting women have cast shadows upon his path. Despite these challenges, he remains an enigmatic figure, his magnetic presence and evocative artistry captivating the hearts of fans across Kenya and beyond.
Beyond the stage, Willy Paul embodies the spirit of an entrepreneur, steering the ship of Saldido International Entertainment as its visionary CEO and founder. Through this platform, he nurtures budding talents and fosters an environment where dreams are transformed into melodic reality.
The genesis of Willy Paul's musical odyssey traces back to 2010, marked by the resonant vibrations of Rabuka. In 2013, however, his trajectory reached celestial heights with the soul-stirring resonance of Sitolia, a song that forever altered the course of his destiny, elevating him to the ranks of Kenya's most promising musical luminaries.
In 2015, his debut album Hallelujah enraptured audiences, breathing life into chart-topping singles like Hallelujah, My Woman, and Jigi Jigi. The subsequent chapters of his discography, including Pozze (2016), Time of Revival (2018), and Dondosha (2020), solidified his creative legacy, painting vivid musical landscapes that resonate with authenticity.
With prestigious awards adorning his repertoire, Willy Paul's musical brilliance has garnered accolades. Nominations for the BET Awards and the MTV Africa Music Awards bear witness to his international acclaim.
Awards & Nominations
Awards
Groove Award for Male Artist of the Year (2013, 2015)
Groove Award Artist of the Year (2012 Afrima Awards)
Mdundo Award for Most Downloaded Gospel Artist (2015)
Mdundo Award for Most Downloaded Male Single (2015)
Nominations
Willy Paul has also been nominated for several other awards, including:
Kisima Award for Male Artist of the Year (2015)
Chaguo La Teeniez Award for Male Artist of the Year (2015)
Coke Studio Africa Award for Best Collaboration (2015)
Social Media
Instagram: @willy.paul.msafi
Twitter: @willy.paul.msafi
Facebook: @willypaul254
YouTube: @WillyPaulMsafi
Personal Life
Willy Paul's love life has been a whirlwind of emotions, with different chapters entwining his heart with various women. He has shared intimate connections with talented individuals like singer Nadia Mukami, their melodies blending harmoniously in a symphony of affection.
Rumors were swirling around Willy Paul's alleged marriage to American reggae singer Alaine Laughton in 2017, but the truth revealed a deep friendship rather than a romantic alliance. In 2019, his path crossed with the enchanting Michelle Dyer, who transcended cultural boundaries with her captivating charm.
---
---
His heart fluttered with Babezdyer during fleeting moments, leaving an imprint of sweet memories. In 2019, the soulful notes of Susan Mwaniki created a harmonious melody of love that resonated with Willy Paul.
In 2021, Willy Paul took a significant step forward, announcing his engagement to his beloved Awinja Mwaura, promising a future intertwined with shared dreams and devotion. Alongside the complexities of love, he cherishes the presence of his son, King Damian, who brings immeasurable joy to his life.
Willy Paul's journey also intertwined with Miss P, a fellow musician whose melodies once danced with his. However, as life's rhythms shifted, their paths diverged, leading him to seek a new connection, a new muse to ignite the flame of companionship.
Jovial, whose real name is Juliet Miriam Ayub, once held a special place in his heart, their love story echoing with tender moments and shared experiences. The legacy of love continues as his son, King Damian, and daughter, Sonya Radido, fill his world with boundless affection and treasured memories.
Net Worth
Willy Paul's accumulated net worth is estimated at $2 million. He is a Kenyan singer, songwriter, and record producer. He is the CEO of Saldido International Entertainment. He rose to prominence after releasing his debut single, Sitolia, in 2010.
Willy Paul has since released several hit singles, including Diana, My Number One, and Njiwa. He has also won several awards, including the Groove Award for Male Artist of the Year in 2015. He is one of the most famous musicians in Kenya and East Africa.
Discography
Albums
Toboa (2012)
You Never Know (2013)
Kitanzi (2014)
Vigelegele (2015)
Tam Tam (2016)
Mamangu (2017)
Lala Salama (2018)
The African Experience (2021)
Singles
Toboa
Nimemsaliti
Kitanzi
Vigelegele
Tam Tam
Mamangu
Lala Salama
Mmmh
Njiwa
Hallelujah
Nobody (feat. Yemi Alade)
Sikireti
Atoti Jaber
Sikireti Reloaded
Chance (Na Ham)
Nisamehe
Sitolia
Malango
Popo
Bure Kabisa
Missi
Nomare
Tamu Walahi
Kanungo
Uuh Mama
PiliPili
Lamba Nyonyo
I Do
Shado Mado
Turn Around
Harambee
Jigi Jigi
Chuchuma
Chocolate
Nikunue
---
---
---
---
---

Post Your Bio, Music, Quest Post & More On TheCityCeleb
---
---


---
---
---