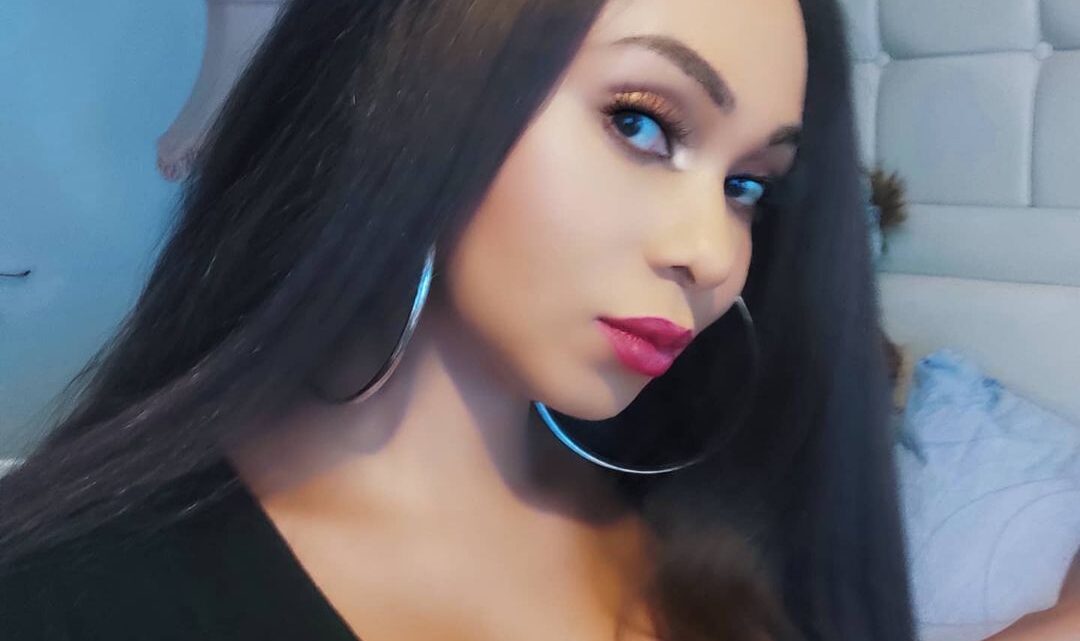 Miss saHHara Biography: Age, Husband, Photos, Net Worth, Height, Instagram, Facebook
---
Biography
Miss saHHara (born August 29, 1991), whose real name is Clifford Oche, is a Nigerian transgender woman who bravely left her home country for the UK 19 years ago. She was forced to make this difficult decision after suffering from years of intense pressure and enduring several suicide attempts. In the UK, she found acceptance and the opportunity to express herself freely.
This British Nigerian beauty queen has an impressive background in fashion and has made a name for herself as a true innovator in the industry. Not content with being a stunning model, she has also established an organization called Tranvalid, which focuses on curating news and raising awareness for transgender individuals worldwide.
Miss saHHara's success in the fashion industry culminated in winning the first-ever Super Sireyna Worldwide competition in Manila, Philippines, on July 19th, 2014. This historic win made her the first black woman to ever wear the crown of an international beauty competition, and cemented her status as a trailblazer.
Miss saHHara has used her platform to advocate for the rights of LGBTQI individuals in Nigeria, where they face significant legal and societal challenges. She became the first-ever Nigerian transwoman to come out publicly in the international press at the Miss International Queen beauty pageant in Pattaya, Thailand, in 2011. During the competition, she expressed deep concern for the dire circumstances of LGBTQI people in Africa and has since been a vocal critic of the 14-year imprisonment law for these individuals in Nigeria.
Aside from her fashion model and beauty queen work, Miss saHHara is also a talented singer, songwriter, and human rights advocate. Her efforts to raise awareness and promote equality for marginalized communities have earned her widespread admiration and respect.
Miss saHHara is a celebrated British-Nigerian transwoman who has gained wide recognition as a fashion model, singer, songwriter, and actor. She staunchly advocates for human rights.
Her visibility in the media has been particularly profound since winning the Super Sireyna Worldwide competition in Manila, Philippines, on July 19, 2014, where she shattered racial barriers by becoming the first black woman to receive the crown for an international beauty pageant.
As a proud trans woman, Miss saHHara has used her platform to champion inclusive environments for trans people globally.
Miss saHHara

Miss saHHara: History ‧ Bio ‧ Photo

Wiki Facts & About Data
Full Name:
Clifford Oche
Stage Name:
Miss saHHara
Born:
29 August 1991 (age 31 years old)
Place of Birth:
Benin, Edo, Nigeria
State Of Origin:
Edo State
Nationality:
Nigerian, British
Height:
1.8 m
Parents:
N/A
Siblings:
N/A
Spouse:
Not Married
Boyfriend • Partner:
N/A
Children:
N/A
Occupation:
Model • TV Personality
Net Worth:
$500,000
Early Life
Miss saHHara was born on August 29th, 1991, and grew up in a small village in the middle belt of Nigeria. From a young age, she gravitated towards traditional "female" activities and chores, which often caused confusion and disapproval among her family members. Her mother and uncles would try to correct her behavior and even chase her out of the kitchen to play football with the other boys. 
However, Miss saHHara remained steadfast in her belief that she was born to be a woman, as evidenced by her natural feminine looks and behavior. Despite trying to convince her otherwise, she refused to abandon her true identity.
Her peers called her "Nagin" in school due to her love for the popular Indian snake girl movie. However, the teasing and bullying she experienced at school were nothing compared to the stigmatization she faced when she moved to Nigeria's capital city. People around her claimed she had a spiritual problem, which left her feeling ostracized and alone. This led to her attempting suicide twice before eventually fleeing to London to start a new life.
Miss saHHara could finally embrace her true self and pursue her dreams in London. She has since become a proud transgender woman, an advocate for human rights, and a successful fashion model, singer, and songwriter.
Education
Miss saHHara has never been too forthcoming about her academic background, but from what she has shared, she attended a Catholic school.
Unfortunately, she had a less-than-pleasant experience there, once describing the institution as "full of pedos." To seek spiritual guidance, she underwent a novena, an intercessory prayer commonly performed in the Catholic Church for those facing challenging spiritual issues. Despite this, Miss saHHara persevered and obtained a master's degree in digital media from London Metropolitan University in 2011.
Career
Miss saHHara is a remarkable individual who has had an extraordinary life journey. Born on the 29th of August, she grew up in a small village in the middle belt of Nigeria. As a child, she always preferred to do "female chores" rather than "male chores," which led to her being constantly corrected by her mother and uncles. Despite the pushback, she remained steadfast in her identity, believing that her femininity was innate and not something she could simply wish away. Her schoolmates even nicknamed her "Nagin" after her love for the Indian snake girl movie.
As she grew older, the pressure from her family became too much to bear. She relocated to the capital city of Nigeria, where she faced severe stigmatization and accusations of having a "spiritual problem." This kind of hostility pushed her to the brink, and she attempted suicide twice before finally deciding to emigrate to London, where she hoped to start anew.
In London, Miss saHHara's dreams began to take shape. She focused on her modeling career, which had always been a natural passion of hers. Her unique catwalk style and beauty caught the attention of many, and she quickly rose to fame in the modeling world. Despite facing constant criticism and bigotry due to her status as a trans woman, she remained undeterred in her pursuit of success.
In addition to her modeling career, Miss saHHara is a singer, songwriter, and actor. She began performing at Madame Jojo's Kitchen, a famous London cabaret venue and wrote and co-produced songs with Scott Houzet during her early music career. She has also acted in and produced films, such as The Deadly Price of Transphobia in August 2015, which aimed to uncover the dangers faced by transgender individuals in Brazil.
Miss saHHara is not just a talented model, singer, and actor – she is also a dedicated human rights advocate. She founded the Transvalid organization, which seeks to tackle misconceptions, hate, and fear of transgender people in Africa and around the world. She is a pioneer in the fight against the 14-year imprisonment law for LGBTQI people in Nigeria and has expressed concern for the dire situation faced by LGBTQI individuals on the continent.
In spite of all the obstacles she has faced, Miss saHHara remains a beacon of hope and a symbol of perseverance. She has achieved numerous awards and recognition in modeling and has walked the runway for top designers like Ziad Ghanem at London Fashion Week. Her mission to fight stigmatization against transgender individuals and create a more inclusive world inspires us all.
---
---
Awards & Nominations
Alternative miss world 2004
Miss Exililio 2005
Miss international queen 2011
Super Sireyna Worldwide 2014
Social Media
Despite the continuous barrage of criticism and shade being hurled at Miss saHHara for being a transgender woman, she remains undaunted and continues to make her presence felt on various social media platforms. With over 12,400 followers on Instagram, 547 posts, 60,000 followers on Facebook, and 2,627 followers on Twitter, Miss saHHara's reach and influence are not to be underestimated.
Facebook handle: misssaHHara
Instagram handle: misssaHHara
Twitter handle: miss_saHHara
Personal Life
Miss saHHara is multifaceted and enjoys indulging in various interests such as fashion modeling, charity work, and maintaining a glamorous image. Her personal life is marked by frequent photoshoots, social media posts, and appearances on international magazine covers.
However, she has faced several heartbreaks from men, which has led her to consider her sexuality and even explore the possibility of being a lesbian. While some of her recent Facebook posts may suggest this, it must be clarified. Miss saHHara has also had her fair share of run-ins with bloggers and has warned them to refrain from writing about her, sparking controversies along the way.
Miss saHHara is not married and has revealed no partner.
Filmography
Miss saHHara played the role of mother supreme in a movie titled Queen by Uche Aguh.
Net Worth
Miss saHHara's net worth is accumulated to approximately be around $500,000. She has accumulated her net worth through modeling gigs and various business ventures.
---
---
---
---
---

Post Your Bio, Music, Quest Post & More On TheCityCeleb
---
---


---
---
---