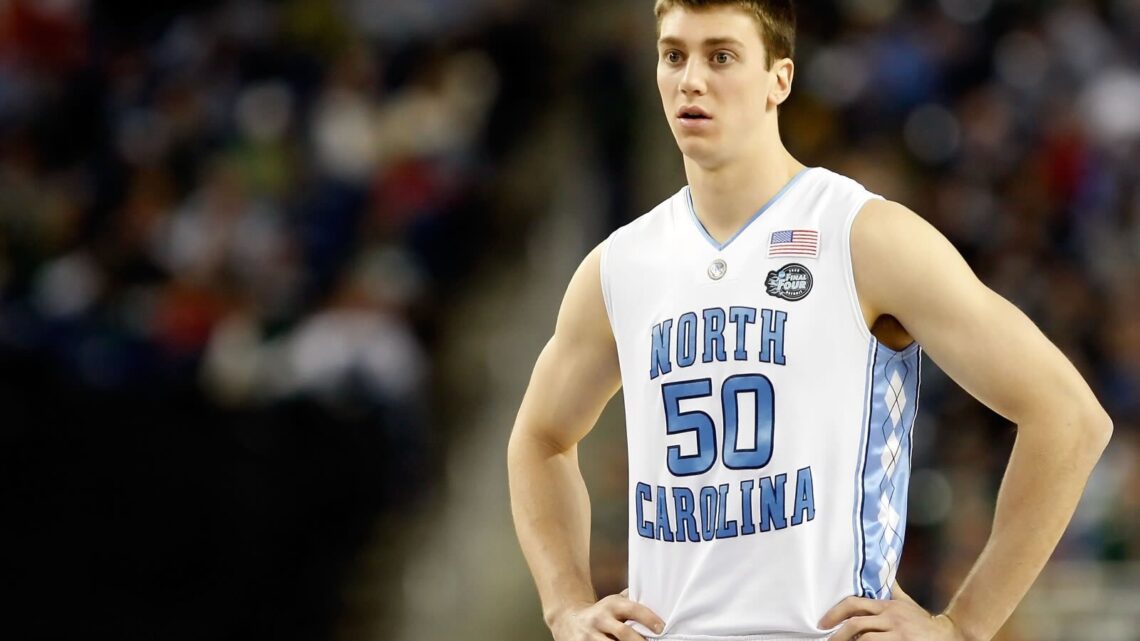 UNC Legend Tyler Hansbrough Biography
---
Remember the days of Tyler "Psycho T" Hansbrough? During his playing days at UNC, he was an enforcer and a key rotation player in the first stage of his career with the Indiana Pacers. He was part of Paul George's first playoff run and the backend of the Danny Granger push over there.
His Pacers have been struggling mightily of late, but there's still time to turn it around. Tonight and every night, there are NBA expert picks being made. So make sure to be informed. Meanwhile, let's reminisce about Hansbrough and talk about his life.
Tyler Hansbrough Age
Tyler Hansbrough turned 37 last November. He played in his final NBA game for the Charlotte Hornets during the 2014-15 campaign, capping off a 7-year run in the best league in the world. He has been playing internationally since then, and the gears are still turning in him enough to make him want to play.
Hansbrough was 30 when he last suited up in the league. He's far from being too old to play the game, and it's great to see him still running.
Tyler Hansbrough Goals
There aren't any records of Hansbrough publicly proclaiming any future goals in basketball or beyond. The intention would have to be. One would think to try and win a title with his current squad, Cangrejeros de Santurce, of the Baloncesto Superior Nacional.
There's nothing sweeter than being able to lift a trophy for your team. He'd know, having done it in North Carolina.
Tyler Hansbrough Career
After a great 4-year run at UNC, Hansbrough landed with the Indiana Pacers. After playing four seasons there, the team opted not to re-sign him. When that happened, he opted to take his talents to the up-and-coming Toronto Raptors. He played out his two-year $6 million deal before moving on again.
This time, he went to the Charlotte Hornets. He wasn't a big part of the rotation, but he provided nice depth. The team went to the first round of the playoffs, where they lost in seven games to the Miami Heat.
Hansbrough reached the playoffs in six of his seven NBA seasons.
He played for the Fort Wayne Mad Ants of the D-League following his time in Charlotte.
Tyler Hansbrough Stats
Hansbrough started only 50 of his 428 NBA games. He finished with career averages of 6.7 points and 4.2 rebounds, on 43.9% from the floor. It's a low percentage for a player who shot the ball only inside the arc.
Additionally, he logged time in 44 playoff games, drawing starts in seven of them. During his postseason career, he averaged 4.4 points and 3.1 rebounds across 14.8 minutes per appearance.
Tyler Hansbrough Draft
Hansbrough was the #13 pick by the Pacers in the 2009 NBA Draft. He was selected after Duke's Gerald Henderson and before Louisville's Earl Clark. He was one of two picks by Indy in the draft, as they also selected UConn guard AJ Price late in the second round.
Three guys Hansbrough started with in college were also selected. Danny Green, Wayne Ellington, and Ty Lawson found new homes in 2009.
Tyler Hansbrough's Net Worth
At last public check, Hansbrough's net worth was roughly $19 million. Most of it came from the NBA, though he picked up some nice paychecks while he tore it up playing in China. He is well off, as he was never known as one to splurge.
Tyler Hansbrough Couple
Hansbrough was once married to Brighton Smith, but the two divorced a number of years ago. Though he has not remarried since being wed to his long-time girlfriend, his Instagram indicates that he found a new one.
The reason for the split with his ex was never made public. He's now in a relationship with Savita Senthil, per their Instagram accounts. They also met each other's parents. Perhaps Tyler will have a new fiance soon.
Tyler Hansbrough Family
Tyler Hansbrough has a younger brother, Ben, with whom he played together within the NBA. After a standout career at Notre Dame, Ben found his way onto the Pacers during the 2012-13 campaign. He made 28 regular season appearances and another 6 in the playoffs.
It was great to see the two of them serve as teammates.
Tyler Hansbrough Instagram
Hansbrough is pretty active on Instagram, as he posts now and then. He posts about his relationship with his girlfriend, playing days, and other things. Toss him a follow.
---
---
---
---
---
---
---

Post Your Bio, Music, Quest Post & More On TheCityCeleb
---
---


---
---
---