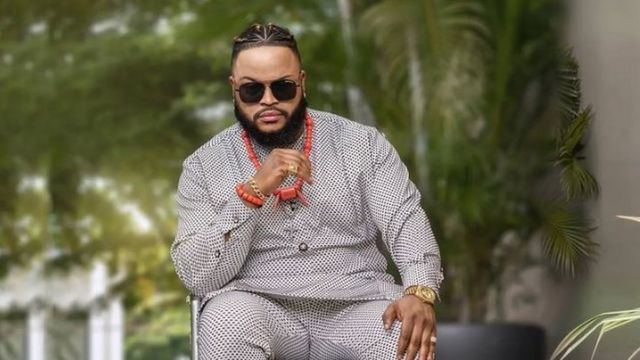 A Pokenosed Into Whitemoney, BBNaija Winner's Musical Career
---
Whitemoney is an example of what happens when someone has fame and doesn't know what to do with it. Winning BBNaija gave him the publicity and spotlight that most music artists would die for. This one of those ironies of life.
Many artists have worked on and developed their talents and skills over years waiting for the right opportunity to showcase them and it never came. Whitemoney has the platform but lacks the talent.
This is why you must discover yourself and purpose before you delve into stardom. While you're searching for the spotlight also use that time to find yourself and know what works for you and what doesn't. Your friends and family are there to guide you on this path to finding your purpose.
Nobody can tell you what your purpose is. They might help you find it but the responsibility of discovering your purpose is totally yours. It's a burden you must carry alone.
The pertinent question one might ask is how do I find my purpose? There are two things you must consider: your passion and talent. The mistake many young people make is assuming that their passion is the same as their purpose.
Passion is just one of piece of the puzzle. You must consider your talents and be sure it aligns with your passion. Whitemoney is obviously passionate about music but he is not good at it. He must have assumed it was his purpose since he loves making music.
One of the key things that help you find your purpose is giving room for feedback. I call it the Feedback method. The feedback method is based on the concept that if something must be considered your purpose it must have a positive response from others.
If your passion is not such that it makes your listeners, viewers or audience feel good then it's a red flag. Purpose is about good service to others. Does what you do make people hunger for more or does it turn them off?
In whatever you do always seek feedback from a trusted group of friends and total strangers. In fact it is better to seek the opinion of strangers. They're more inclined to tell you the truth than most friends. But if you trust your friend's objectivity then ask for their feedback.
Finding your purpose will prevent unnecessary waste of your energy, time, resources and opportunities. The key to purpose is making sure your passion aligns with your talent. Your passion should not only make you feel good. It has to also make others feel good. Only then those your passion become your purpose.
---
---
---
---
---

Post Your Bio, Music, Quest Post & More On TheCityCeleb
---
---


---
---
---