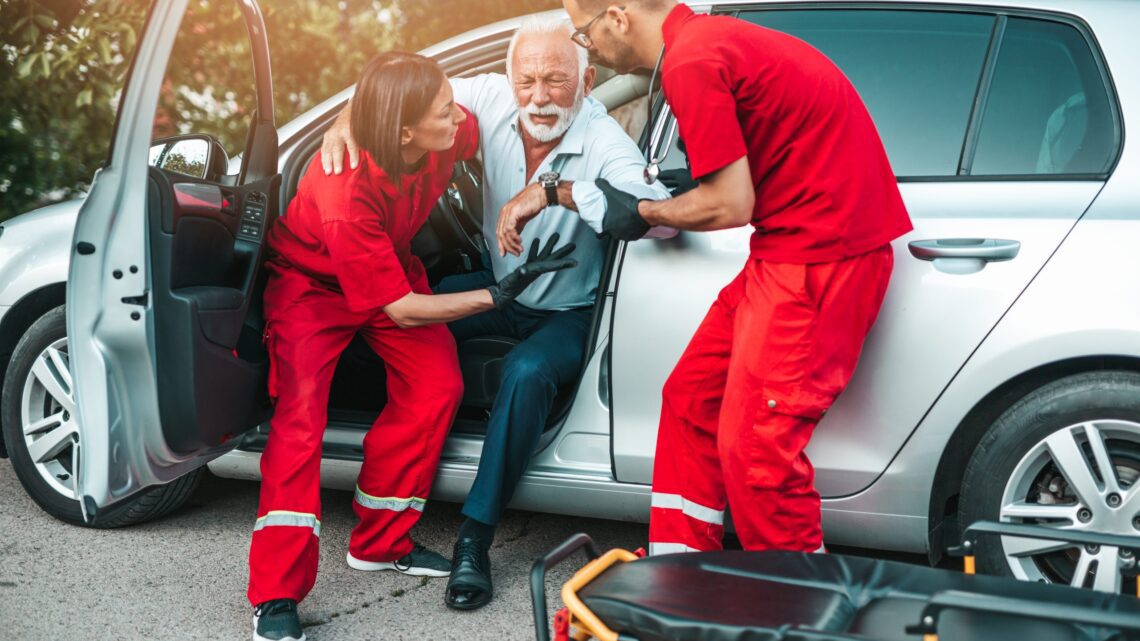 Car Accident Injuries & Reasons to Seek Legal Assistance
---
A car accident may lead to serious injuries to practically any part of your body. Suppose you have been grievously injured in an auto accident caused by somebody else's actions, you should seek professional assistance from a qualified and experienced car accident lawyer at the earliest. He will be the best person to assist you with the injury claim. A specialized car accident attorney will effectively represent your interests and guide you every step of the way. Here are some injuries suffered by car accident victims.
TBI or Traumatic Brain Injuries
One of the dominant causes of TBI is car accidents. TBI takes place when your brain is damaged, as a result of a piercing head injury or a blow to the head. Every year, 50,000 accident victims die from Traumatic Brain Injuries, and another 80 thousand to 90 thousand people suffer life-altering long-term disabilities.
Paralysis & Spinal Cord Injuries
The adverse effect of a car crash and torque on your body can culminate in long-term disability due to spinal cord injuries. We understand that damage to your spinal cord may lead to total or partial paralysis below the injury level.
Neck Strain or Whiplash
According to experts at WebMD whiplash refers to a neck strain. Whiplash is triggered by an abrupt and rapid forward or backward jerking motion of your head due to a car accident. This injury occurs following a rear-end car collision. Even though whiplash is usually associated with motor accidents, any blow or impact that makes your head jerk backward or forward may lead to neck strain. People involved in contact sports such as football often suffer from whiplash. The sudden force ends up stretching and tearing the tendons and muscles in your neck. Whiplash may demonstrate delayed symptoms. It may take 24 hours or even more for any outward symptoms to show up. Even low speeds such as 15 mph can lead to whiplash even with a seatbelt.
Post-Traumatic Stress Disorder
You may suffer from back injuries, fractures, amputation, disfiguring injuries to your face, knee injuries, soft tissue injuries, and more because of a car accident. However, all motor accident injuries are not physical. Car accidents may adversely impact your emotional or mental state. You may experience post-traumatic stress disorder. You may find it difficult to perform routine activities.
Reasons to Hire a Car Accident Lawyer
An accident causes tremendous trauma. It is best to hire an attorney if you are injured in a car accident. In most cases, victims face physical trauma, however, several victims suffer immensely from mental traumas. Though monetary compensation may not be enough to reinstate mental or physical wellbeing, it will help the accident victim to deal with the treatment expenses and cope effectively with the injury.
Proving Liability for All Your Injuries
In a motor accident injury claim, it is difficult to prove that somebody else's negligence led to your injuries. All parties involved in the accident will try shifting the blame to the other. An experienced car accident lawyer or personal injury attorney has the expertise to evaluate the evidence and determine who was responsible for the injuries. He will help build a solid argument in your favor. He has the resources and skills to obtain and identify the perfect evidence for a strong case. He will determine the value or compensation you deserve for your injuries.
Conclusion
A crucial reason behind hiring a qualified car accident lawyer is that he can efficiently handle your claim and guide you about all relevant legal options open to you. He can help you obtain fair compensation that you rightly deserve despite the unwillingness of the insurance company.
---
---
---
---
---

Post Your Bio, Music, Quest Post & More On TheCityCeleb
---
---


---
---
---