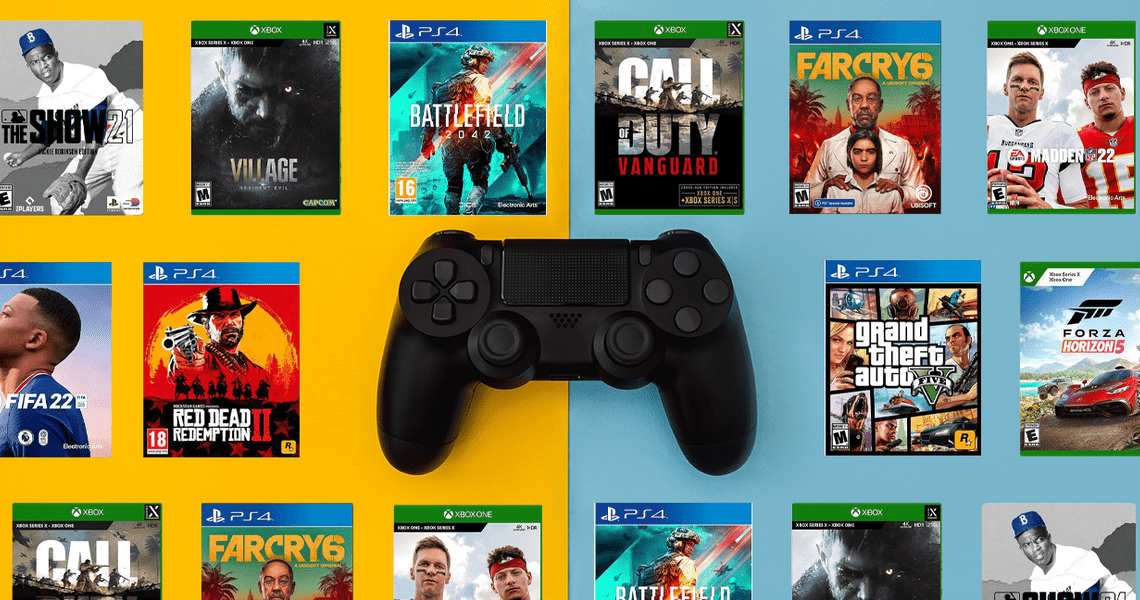 Different Genres of Video Games Explained
---
Video games have been around for a long time, and their popularity continues to grow. Gone are the days when sports were only considered to be performed if you had pals and a suitable outside location. People nowadays spend countless hours playing their favorite video games while staying indoors.
There are a million different sorts of video games out there, whether you're playing on a PC, console, or portable. And while there are more genres than you can count, they all seem to fit into one of around a half-dozen primary categories, which are the ones we'll be looking at.
Before we get started, it's worth noting that you may play games from any of these genres and browse with ease as long as you have a good internet connection, which Spectrum delivers. Contact Spectrum Customer Service for immediate assistance and subscribe to the best service around.
Now without further ado, let's get straight into the list of different video game genres.
Sports Games
This genre, which is most evocative of real-life sports, is the simplest to develop since all you have to do is design a video game that most faithfully recreates the real-life sport. The problem with games like Madden, NBA 2K, and FIFA is that the creators must upgrade the game every year to reflect changes in the sport, which means you'll have to buy it again.
In any case, sports fans would gladly purchase a new version that accurately depicts a recent match they witnessed only to relive the experience while enjoying the action.
Fighting Games
Under this category, there are two other types of games: The first type of fighting game is when you try to eliminate the opponent's HP points through nuanced combos and timings, and the second type is games like the Super Smash Bros.
Blocking, grappling, counter-attacking, and chaining strikes together into "combos" are all mechanics used in fighting games. Famous fighting games such as King of Fighters, Street Fighters, and Super Smash Bros are just a few examples of popular games that may keep you occupied for hours without you even realizing it.
Simulation Games
Sims or simulation games come in two popular varieties: ones where you design rollercoaster theme parks or utopian societies and the others where you play a gyro truck driver on a sixteen-hour long haul through Siberia attempting to repair breakdowns in the game.
For adventure, teaching, or just entertainment, a simulation game tries to mimic real-life events in the form of a video game with often no clear goals and objectives. The player is instead free to manipulate a character or environment.
RTS Games
RTS or real-time strategy games are generally games where you build a base, manage resources and control an army to go and beat your opponent who is trying to do the same thing. Iconic games include Age of Empires, Command, Conquer, and Starcraft.
The great thing about every RCS is that they feature several settings so you can always play against someone your level whether that be casual, normal, or hard. Being strategy games, RTS are notoriously competitive, so you better work on your actions to become a pro in these games.
MOBA Games
Multiple Online Battle Arena games or MOBA games are the ones in which individuals work against each other in order to defeat the enemy. One of the paradoxes of the MOBA games is that while every individual thinks they are the best on the team, the team is far worse than how good any individual thinks they are.
Because you are playing against other players and must quickly assess every aspect of the game, you will be putting your reflexes and multitasking abilities to the test throughout a MOBA game.
Role-Playing Games
RPGs or Role Playing Games are of different types. There are those in which you have a huge world to explore called the Open-world RPGs, there are more linear dungeon crawler RPGs, there are MMORPGs that let you play with other people online, and there is a bunch of subgenres beyond that.
Because they are Role-playing games, they are set in a fictional world where you get to do things you are not able to do in real life like shooting lightning out of your hands or using your steel saber to fight monsters. Moreover, a lot of RPGs have incredibly in-depth stories that can be really interesting. Some of the all-time best RPGs include Chrono Trigger and Legends of Zelda.
Shooter Games
Shooter games are one of the most popular genres due to their variety. You can have single-player story modes, online team deathmatch, capture the flag, defuse the bomb, or of course the most popular genre right now-i.e., battle royale. For those unaware, battle royale games are those in which you drop onto a vast map either single or with a squad and fight until the last man stands as the map shrinks. Fortnite, Minecraft, Apex Legends, and Call of Duty are some of the most well-known titles in the category.
To Summarize,
There are several sorts of video games that you may play, all of which are essentially classified into the broad categories that we have discussed. You may choose a genre that appeals to your preferences and play games in that genre for an enjoyable gaming experience.
---
---
---
---

Post Your Bio, Music, Quest Post & More On TheCityCeleb
---
---


---
---
---