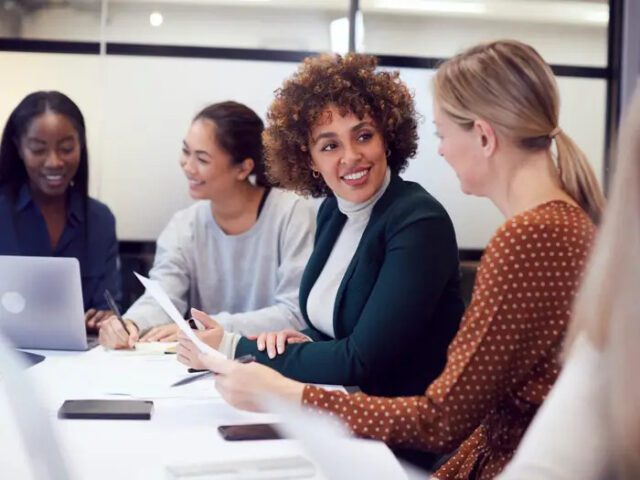 How To Get High-Paying Jobs
Posted By
Kaptain Kush

---
At some point in your career, it will dawn on you that you need a high-paying job. While this realization may occur multiple times in your career journey, it is often triggered by different things. It could be the desire to earn more to pay off debts or live a comfortable life. Or it could be due to an increase in the standard of living in your city. Or it could be because you are being underpaid at your current job.
Whatever the reason, it is valid, and you should go for what you want. However, remember that getting a high-paying job doesn't come easy and requires a lot of work from your end. From sourcing for available positions that match your qualifications and experience to developing your skills to qualify for certain high-paying jobs, you need to have a plan.
Having a defined approach increases the chances of moving from your current position to a new job with a high-paying remuneration.
5 Steps To Getting A High-Paying Job
The following steps would enable you to maximize available opportunities and land your dream job:
1. Double The Work Output At Your Current Position
One of the effective ways to gain leverage to ask for a raise at your current company is by excelling as an employee. Try to double the results you have been producing so far. What this means is that you should record better achievements. This shows that you are an excellent and valuable employee and can boldly ask for a raise or promotion.
But this is not the only benefit of producing better results at work. The more excellent results you create as an employee would go into your portfolio and increase your chances of getting a high-paying job at another organization.
2. Networking
While it's okay to have a good relationship with your colleagues at your current job, try to build new relationships, if not friendships, with other professionals in your industry. Nothing beats human resources, and having acquaintances and friends in different organizations comes in handy when searching for a high-paying job.
Some of these individuals can inform you of a current job opening at their organization. They could also refer or put a word for you to the hiring team. This increases your chances of securing that new position. There are different ways of networking, but two stand out. Attending professional events and connecting with people on social media. LinkedIn is a good example of the latter.
3. Upskill
Desiring a high-paying job is good, but the question you should ask yourself is: "Do I have the skill set required for this new role?" If the answer is No, take the necessary steps by working on yourself and building your skills.
The new position comes with new responsibilities, and the hiring manager needs to see that you have the skills required to discharge the responsibilities. Those skills should be reflected in your resume; if they are, you are more likely to get the job.
Once you discover that you don't have the requisite skills, do what it takes to have them. From paying for online courses and attending paid workshops to going for a second degree, build your skills in preparation for the role of your choice.
4. Research The Industry Salary For Your Role
Before looking for job opportunities, try to find out how much other professionals with similar roles earn. Do this for your current job position and aspiring job position.
The research gives you insight into whether you are being underpaid at your current company or not. It also helps you to know how much to demand as salary and compensation packages during the interview stage with prospective organizations. That way, you don't settle for less and can secure your desired high-paying job.
5. Search For Openings
If your current organization is not keen on increasing your salary, it's time to start looking for that high-paying job. Start searching for job listings that align with your qualifications, experience, and skills. You can always look for job openings online or by reading newspapers. However, the former is a preferable option in today's world. Social media apps like LinkedIn are a good way to scout job opportunities.
Another way is by subscribing to a publication or newsletter that shares job listings so that you receive emails of currently available positions at organizations. Also, put the word out there that you are job hunting. This is very important. Tell friends, relations, and professional acquaintances that you are looking for a high-paying job. Doing this helps expand your job search net without doing too much.
6. Taking Action
The icing of all these steps is updating your resume and applying for the desired role. Take action by applying to as many high-paying jobs as possible. The more, the better. This increases the rate of getting a job with a remuneration that commensurates your skillset. So send that application today!
---
---
---
---

Post Your Bio, Music, Quest Post & More On TheCityCeleb
---
---


---
---
---