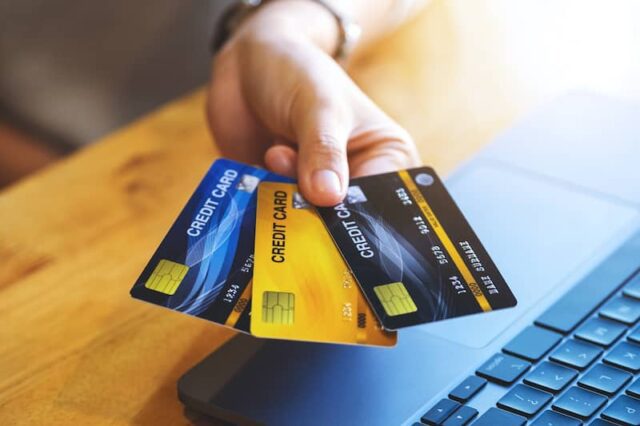 Advantages Of Credit Cards
---
Gone are the days when you have to carry cash around because you want to pay for stuff. Today, you could visit the mall, walk into a clothing store and purchase new outfits without having cash. All you need to do is to pay using your credit card at the sales counter, collect the receipt and head out. The same goes for purchasing goods and services from other merchants.
Credit cards have made payment services easier, and more importantly, they have stopped the need to walk into banks to take loans to offset personal expenses. With credit cards, you can purchase any item of your choice, pay interest on only revolving credit and clear the outstanding credit later.
What Is A Credit Card?
A credit card is a payment card issued by a bank or credit union to a user (cardholder) for payment of goods or services based on the accrued debt of the user (which is a promise to the card issuer to pay them for the amounts plus the other agreed fees).
Banks or credit unions are usually the issuers of credit cards to cardholders. A revolving account is created for cardholders and grants them a line of credit, which can be used to borrow money for purchasing goods and services or as a cash advance.
We have two classes of credit cards, and they are:
Consumer credit cards
Business credit cards
Also, credit cards are of different configurations. We have plastic cards, while some are made from metal (gold, stainless steel, palladium, titanium). We also have a few gemstone-encrusted metal cards.
The Front of a typical credit card contains the following:
Issuing Bank Logo
EMV Chip (for smart cards)
Hologram
Card number
Card network logo
Expiration date
Cardholder name
Contactless chip
While the Back/Reverse side of a typical credit card contains the following:
Magnetic stripe
Signature strip
Card security code
Advantages Of Credit Cards
Using credit cards comes with a couple of benefits, and they include:
1. Purchase On Credit
The beauty of credit cards is that every cardholder has a credit limit, and you can buy anything you want within that limit and pay off the debt at your convenience. From grocery shopping to purchasing home appliances, you can use it to purchase a wide range of goods and services.
It doesn't matter if you buy items of high value on credit; it wouldn't affect your monthly budget. You can always convert the total amount of your purchases into low-cost EMIs to spread the repayment over weeks or months.
2. Provision Of Interest-free Cash Withdrawals
With some credit cards, you can withdraw cash up to a certain limit to cater to an emergency, and you don't have to pay interest for up to 40-50 days. Such credit cards give you an edge when faced with unforeseen financial expenses.
3. Widely Accepted Form Of Payment
Over time, credit cards have become the most accepted form of payment. With credit cards, you can travel to different cities in the world without carrying plenty of cash with you. You don't have to worry about running out of cash to pay bills or purchase items, as credit cards are accepted everywhere.
4. Grow Your Credit Score
Shopping or purchasing items on credit is not the only benefit you get from using credit cards. You also grow your credit score when you use credit cards frequently (and pay back the debt). When you use credit cards and repay the borrowed amount on time, your CIBIL score grows. The growth of the CIBIL score means that your credit limit is increased, and you can secure loans without difficulty in the future.
5. Provide Insurance
Insurance coverage is one of the benefits you enjoy from owning and using a credit card. Credit cards come with personal accident and travel insurance coverage, which protects you financially from unforeseen circumstances.
Conclusion
Credit cards have made traveling easy for many people. Some credit cards come with complimentary lounge access at airports and railways. They also come with freebies like discounts on food at different restaurants and clothes at boutiques. Overall, credit cards have made life much easier by simplifying access to credit for personal needs.
---
---
---
---

Post Your Bio, Music, Quest Post & More On TheCityCeleb
---
---


---
---
---