Jumpstart Your Music Marketing in 2022
---
Aspiring musicians don't necessarily need to work with a label to gain a fanbase in our digital world. They can start by taking promotion into their hands using plenty of Internet marketing tools. Since making your marketing can be quite confusing if you have never done it before, here are some tips on making sure your advertisement budget is well-spent.
Know Your Audience
Marketing is a make-or-break matter in the modern music industry. If you clearly understand who you are making your music for, you can connect with them deeper and win their hearts. When you know who your target audience is, what age they are, where they live, what they love, and what they fear, you can reach exactly the kind of people who are the most interested in the kind of music you make and publish materials about you in places that are relevant to them.
To find out who your audience is, you can do the following:
If you are already present on digital platforms like YouTube, streaming services, social media, or a website, check the analytics available to you and see the demographics of people who view them.
Reach out to your social media subscribers and tell them that you want to get to know them better. Use built-in questionary tools to let them answer questions about their interests, preferences, and so on.
In case you are at the very beginning of your career, you can try brainstorming to describe what kind of folk will like your music the most. You can also look into fans of the bands with the same genre or similar style.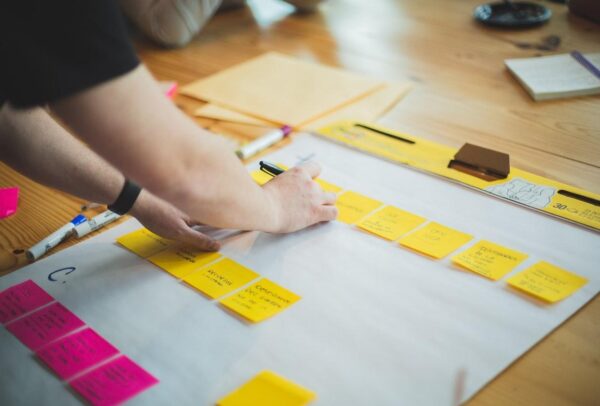 Create a Social Media Strategy
Instagram, Facebook, and TikTok are perfect platforms to get closer with your audience, tell about the band's everyday life, and announce new concerts and releases. But to keep subscribers interested and not let your accounts fall into chaos, you'll need a consistent plan on how you are going to work with your social media pages. It doesn't need to be overcomplicated; just think about what kind of content your audience would enjoy watching and what platforms they use.
A minimalistic social media strategy must cover such points:
Who is your target audience?
What platforms are you going to use?
What do you expect to get out of it (gain more fans, build a community, etc.)?
How often are you going to post (new posts should appear regularly but not too often)?
What will be the topics of your posts?
What is your visual and text style?
This should be enough to get you started as you can learn more advanced stuff along the way. Social media are great for maintaining your fan base and increasing their numbers with paid advertisement.
Build Your Signature Look
A great way to make sure people will remember and recognize you is to create a unique, iconic personality for your band and its members. Think about it in detail. No one will ever mistake The Kiss for anybody else thanks to their makeup; his famous white band-aid recognizes rapper Nelly, and you can rarely see Ariana Grande without a ponytail.
Anything about you can become a signature trait — a piece of clothing, hairstyle, dance move, catchy phrase. Let it be natural, as people are pretty good at sensing bogus if you try forcing such a thing. Also, think about iconic things you can do as a band. It might be special stage decor or something you will do at every concert, like Queen, who always finished their performance with an English national hymn.
An essential part of your image is your artwork style. Luckily, today, you don't need to pay hefty sums to designers as there are plenty of free design tools. You can even find album cover templates online and design the cover yourself.
Send Your Works Wherever Possible
Publicity is the key to becoming famous. Try sending your music and works to news outlets, playlists, radio stations, and blogs. The more doors you knock on, the higher the chances that your music will get published, and more people will see it. If you have a band website, it will also help with SEO.
To have better chances of getting published, create a press kit. It should include information about your band and present it in a way that news outlets will want to publish it. It's also a good idea to mention links to your social media and other platforms so you can get more subscribers each time you get published.
Conclusion
Here are the key principles to follow when working with music marketing in 2022. Know who your fans are, plan your activities, and engage with your community to earn a faithful audience that will never miss any of your concerts. And always look for ways to reach out to even more people who can potentially join your fanbase.
---
---
---
---

Post Your Bio, Music, Quest Post & More On TheCityCeleb
---
---


---
---
---