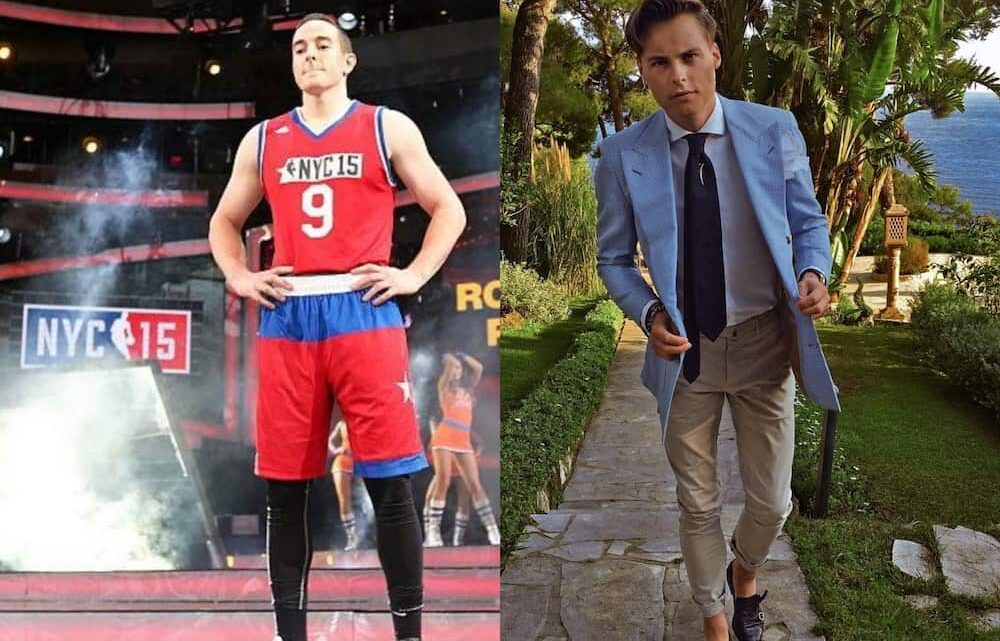 Top 10 richest bachelors in the world according to Forbes
---
The top 10 richest bachelors in the world can best be characterized by the adjectives successful, clever, classy, and super-rich. You're in luck if you're wondering who the world's wealthiest bachelor is because I'll be listing these available men who also happen to be some of the wealthiest singles. 
Read on to learn how some of the richest bachelors in the world acquired their wealth. While some people are born wealthy and are the heirs to business empires, others are self-made billionaires.
10. Sergei Gordeev
Age: 51 years
Net Worth: $1.9 billion
Developer Sergei Gordeev comes in at number 10. He acquired his riches by purchasing industrial conglomerates, which he later converted into cutting-edge office buildings and sold. 
Sergei Gordeev is the current CEO and main shareholder of the $900 million in annual revenue PIK Group, a Moscow-based real estate developer. 
Another notable accomplishment of the 51 -year-old Russian businessman is turning Melnikov House into an architectural museum.
9. Drew Houston
Age: 40 years
Net Worth: $2.2 billion
Drew Houston and Arash Ferdowsi founded the Dropbox online storage platform. With a net worth of $2.2 billion, he is the ninth richest single person in the world. 
The well-known entrepreneur founded the cloud storage business in 2007 when he was only 24 years old and currently holds a 25% interest. There are already more than half a billion users of Dropbox worldwide.
Before joining Dropbox, Drew Houston had positions at HubSpot and Bit9; as a result, Reed Hastings encouraged him to join the Facebook board of directors in Reed Hastings' place.
8. Gustav Magnar Witzoe
Age: 30 years
Net Worth: $4.3 billion
Next on the list, with a net worth of $4.3 billion, is Gustav Magnar Witzoe, one of the world's youngest billionaires. The leading salmon producer in the world, Salmar ASA, is owned by a Norwegian businessman to the tune of 49%. 
His father founded the business and decided to give his son most of the ownership. Gustav Magnar Witzoe, as a result, started as a very young billionaire. 
He makes significant investments in tech businesses, making him quite the entrepreneur. Along with his business endeavors, Gustav Magnar Witzoe is a model, represented by Teams Models and Next Models.
7. Garrett Camp
Age: 45 years
Net Worth: $4.6 Billion
The face of Uber is Garret Camp. The ride-hailing service was launched in 2009 by the Canadian entrepreneur and innovator Travis Kalanick. 
Even though Garret Camp now owns only 5% of Uber, the company is well-known and successful worldwide. He is one of the wealthiest bachelors in the world, with a net worth of $4.6 billion. 
A web discovery site called StumbleUpon, which he co-founded and later sold to eBay for roughly $75 million. He also owns the cryptocurrency Eco as well as the startup studio Expa.
6. Jan Koum
Age: 47 Years
Net Worth: $10.4 billion
The co-founder of WhatsApp and a multibillionaire American-Ukrainian businessman, Jan Koum, is next on the list. 
With a net worth of $10.4 billion, the former CEO of the mobile messaging software "WhatsApp" is currently one of the wealthiest bachelors.
At Ernst & Young, he met Brian Acton, with whom he co-founded WhatsApp, which Facebook Inc. ultimately purchased in 2014 for $22 billion.
5. Patrick Collison
Age: 35 years
Net Worth: $11.4 billion
As the co-founder and CEO of Stripe, wealthy Irish entrepreneur Patrick Collison is well known. He founded the internet payment processor in 2010 with his younger brother John Collison while they were both still in college. The current market value of Stripe is $20.25 billion. 
Before founding Stripe, Patrick Collison co-founded the software company "Automatic," which he sold for $5 million in 2008. He currently ranks among the wealthiest bachelors in the world, with a net worth of $11.4 billion.
4. John Collison
Age: 33 years
Net Worth: $11.4 billion
John Collison, one of the youngest self-made billionaires, comes in at number four. The co-founder and President of Stripe is an Irish billionaire and businessman. 
---
---
He co-founded Stripe in 2010 with Patrick Collison, who is his younger brother. According to estimates of his net worth, John is currently the fourth wealthiest bachelor in the world, which is $11.4 billion. 
The young billionaire is a coder, inventor, and licensed pilot.
3. Mikhail Prokhorov
Age: 58 years
Net Worth: $14.0 billion
Mikhail Dmitrievich Prokhorov, a self-made Russian billionaire politician and former owner of the Brooklyn Nets, is the wealthiest bachelor in the third world. 
Until 2018, Mikhail Prokhorov held 49% ownership in the NBA Brooklyn Nets, which he sold to Joseph Tsai for $2.3 billion. 
Despite being over 50 years old, the billionaire with a net worth of $14 million is reportedly still single. He is well known for being a lady's man and has no plans to get married any time soon.
2. Pavel Durov
Age: 39 years
Net Worth: $17.2 billion
Russian entrepreneur Pavel Durov gained notoriety for the social chat program Telegram Messenger.
Over 300 million people use social networking, and Pavel owns most of the business. Before Telegram, the teenage entrepreneur and his brother Nikolai Durov founded the social network Vkontakte (V.K.) in 2015. 
Pavel left Russia and founded Telegram after earning $300 million from selling his stake in V.K.
He and his brother received $1.7 billion from several investors in 2018 to build the TON blockchain, which is based on Telegram. Pavel Durov is not married, although he is the father of two children.
1. Robert Pera
Age: 45 years
Net Worth: $18.1 billion
Robert Pera, the founder of Ubiquity Networks Inc., a leading provider of communications technology, is the world's wealthiest bachelor. 
After the business went public in 2011, the 45-year-old entrepreneur successfully raised the company's value. Despite its difficulties, Robert Pera has tripled the value of his business, Ubiquity Networks. 
This has raised his net worth, making him the richest bachelor in the world with a net worth of $18.1 billion. Robert Pera is a businessman who oversees the Grizzlies Foundation, a nonprofit organization.
---
---
---
---
---

Post Your Bio, Music, Quest Post & More On TheCityCeleb
---
---


---
---
---