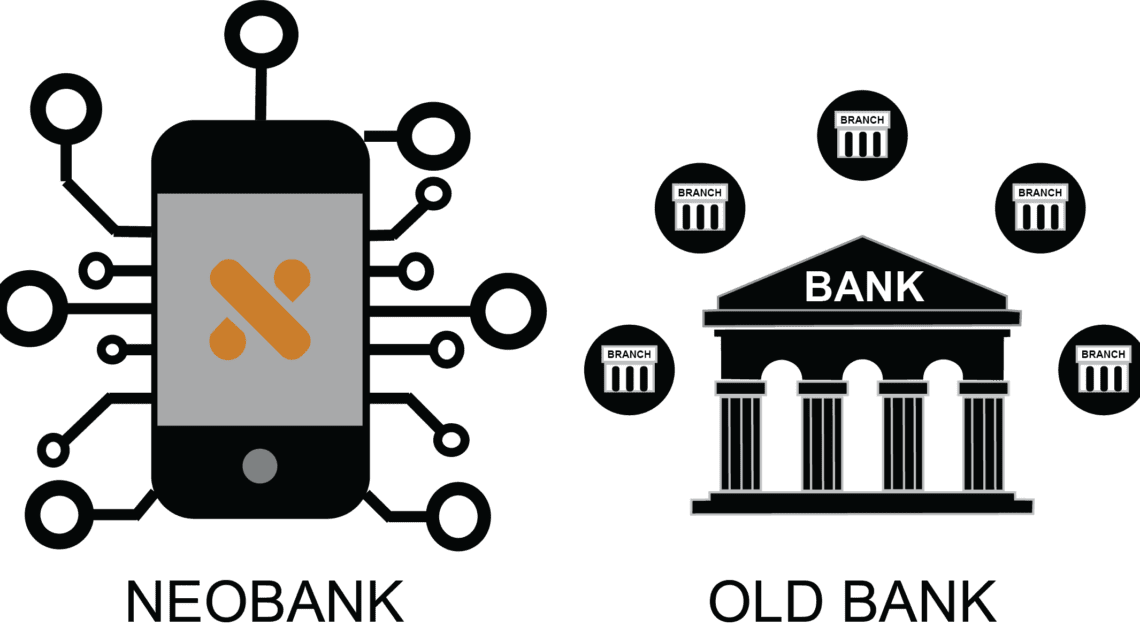 What are the advantages that come with NeoBanks?
---
We hope you've gotten the Neobanks and how they differ from a traditional bank. Why are they discussed? What is it that makes them the buzzword of the moment? It is due to the high-end benefits it gives its clients. Let's examine these benefits, one at a time.
Cost-effective
One of the main benefits of Neobanking is that it's less expensive than conventional banks. Traditional banks must pay for operations and labor expenses because they operate physical branches.
Neobanks aren't required to cover the expenses of operating physical branches. Therefore, they can charge low or no fees. Additionally, because of the lack of credit risk and fewer restrictions, Neobanks are considerably more cost-effective.
Convenience
NeoBanks is well-known for providing top-quality service to its customers because it's completely digital. This lets customers use all banking services from the comfort of their mobile.
You can reach the Neobank representative via digital channels for any problems with banking. With NeoBanks, problems can be resolved much more quickly and require minimal effort from the client.
Alongside the advantages mentioned above, NeoBanks enables users to effectively manage their money.
The Buy Now Pay Later Technosphere
Purchase Now Pay Later applications to rely on a variety of third-party integrations in the form of tie-ups with the merchant ecosystem, such as co-financiers, offers specific to merchants, as well as data verification services, and various FinTech services. These integrations must function in real-time and in a massive way to provide an effortless checkout experience.
BNPL businesses require an agile technology platform that allows for new integrations and the ability to modify the offerings. The technology ecosystem should be able to cater to the BNPL business's requirements while providing an interface for merchants as well as financial partners who want to interact with the BNPL company. Flexible setups will enable BNPL companies to develop their white-labeled offerings providing the possibility of a brand-new source of revenue.
Benefits of Payment Gateway Software
Beyond the obvious benefits of sending and receiving information, Online payment gateway software may offer various other benefits. This includes:
Virtual terminal. Virtual terminals are the cyber equivalent of a brick-and-mortar store's physical terminal. With this terminal, customers can use their credit cards and make a purchase. In addition to computer sites, virtual terminals could be set up on mobile devices, which include tablets and phones. Virtual terminals can also be utilized physically by connecting an ordinary credit card reader to a computer using the help of a USB cable.
The encryption and tokenization. Since cybercrime is a more difficult issue, payment gateway software programs allow you to secure and tokenize data. These methods make data safer, and should sensitive data fall into the wrong hands, and it cannot be used for a petty crime.
The storage of payment details. One of the best services that online shopping websites can provide their loyal customers is the option to save payment details so that they do not have to enter the same information every when they make a purchase. With the help of payment gateway software, customers can store multiple credit cards on one side and pick anyone to purchase. Multiple addresses are also saved. The sensitive information is protected and is stored separately from the website for e-commerce.
Payment Gateways can be PCI Compliant since the payment gateway is on a separate server from the one site that sells online on the same server. Online merchants don't need to manage secure networks to comply with Payment Card Industry (PCI) standards.
Quickbooks. A majority of payment processors nowadays are compatible with Quickbooks. This allows online businesses to import data quickly to accounting programs, which could take much longer using older technologies.
Customization. Payment gateway software generally provides numerous APIs or application program interfaces (APIs). These additional software packages may assist in customizing a particular payment gateway.
Global payments. Certain service providers offer multi-currency and multi-language capabilities through their payment gateways. There might be additional costs for this feature, however.
---
---
---
---

Post Your Bio, Music, Quest Post & More On TheCityCeleb
---
---


---
---
---