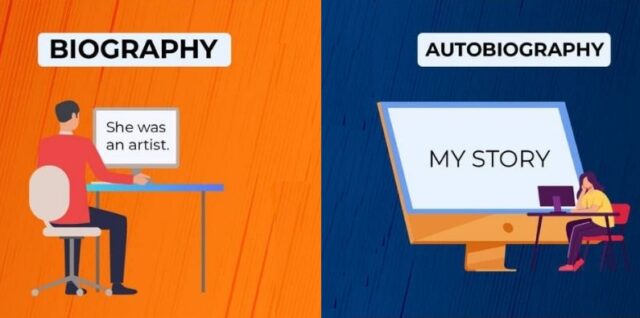 What Is the Difference Between Biography and Autobiography
---
At a specific time, everybody in his life reads the biography of a particular famous personality. In addition, a person may be asked about writing their own autobiography when applying for a job, entering college, or under other circumstances. Both types of stories describe a person's life, the path he has taken throughout his life, or to a particular stage. Our article will discuss the clear difference between these texts.
However, even now, we can say that a biography is a life opus of a human, where he is not the author (of course, there are exceptions, we are sure that professor Lupin wrote his biography himself). The biography is usually life written by someone else. But an autobiography is a text about a person's life, which he always writes in his own hand.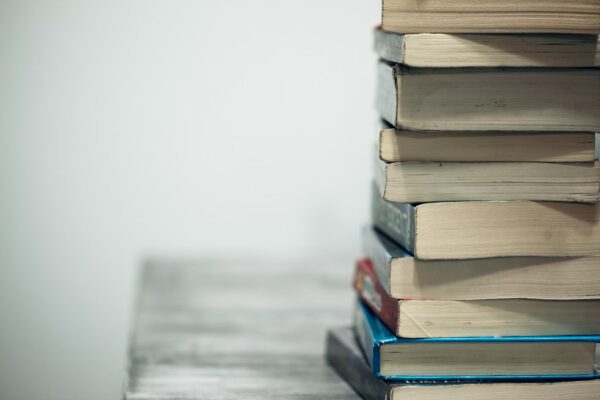 What is a Biography?
Biographies, sometimes referred to as "bio," is a detailed history of life, indicating his family, often his parents, and the conditions in which he grew up and his experiences. Also, what university did she graduate from? If it is an artist, indicate who she imitated or influenced her creation of a new genre or direction in art.
Biographies are usually written by other people, not by someone personally. These can be hysterics, i.e., people who have researched someone's life in detail from various sources, such as newspapers, magazines, television recordings, and different people's memories. Biographies can also be written by a contemporary of the individual being talked about. Such people have lived or are living with someone and know many details of her life well.
In addition, the biography contains information about the relevant person's place of birth, education, work, relationships, and death. An important nuance of the memoir is the emphasis on specific processes the person went through, which characterize his personality and authenticity. Usually, a biography is a text, but in ancient times, people also wrote songs about people, for example, famous warriors and their military exploits. Currently, a popular form of biography transmission is the filming of real-life events about one or another historical individual.
In general, it can be said that bio is a reproduction of somebody's life, which in turn is composed of another man's words. The bio's author collects every detail from her life and presents the facts of the biography that are relevant and interesting to interest the person who will read the biography, listen to it or watch the movie.
What is an Autobiography?
Autobiographies are, to some extent, a kind of biography. However, the peculiarity of this type of text comes from its name, a text about life that someone writes himself. The word auto means "I." Therefore, this, in many respects, repeats some elements of the biography. Still, all of them are told in the first person, composed by the story's author about whom it is about.
In addition, autobiographies are usually more matter-of-fact texts because they are generally submitted as necessary documents for employment or admission to a college or university. However, a biography can be fiction as well. Interestingly, people do not always have to write their autobiographies themselves. The text must be in the first person. So, you might as well hire somebody who will create your autobiography book. You don't even need to find a book writer for that. There is an option of resorting to the website that helps you write an essay, as the experts working there can do this type of writing for you, among many other services they offer.
Among the essential elements of the autobiography, it is worth mentioning: the place of his birth and upbringing, his education, work, life experience, challenges, and achievements. This may include events from his childhood, adolescence, and adulthood.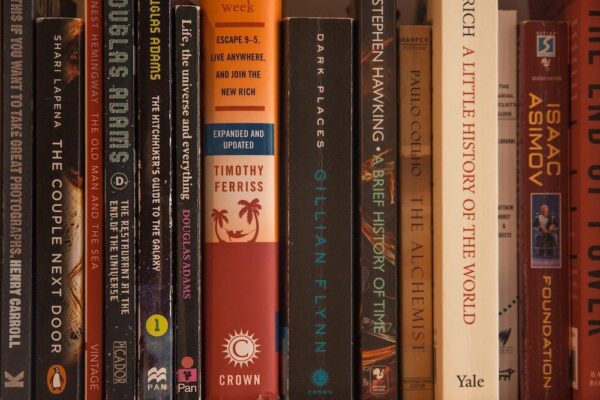 Key Biography vs. Autobiography Differences 
Even though both opuses dwell upon people's life episodes, each is characterized by some specifics, which we will describe in this chapter.
Biography – usually written as a detailed opus about someone on behalf of a third person. In contrast, the people themselves create autobiographies.
A biography can be written by someone with the permission of the individual about whom the life story is being told, or it can be written without such consent. This is the reason for specific errors and inaccuracies in some biographies. At the same time, autobiographies are written in one's own hands, so they do not need permission, and therefore there can be no mistakes.
The author collects various sources to report a biography so that the reader will receive unbiased information about someone's life. In contrast, in an autobiography, he can often express a point of view or highlight events from a certain angle, which can signify a specific biased transmission of truths.
The primary purpose of writing a biography is to introduce and inform those who will read about the life of a historical figure. In contrast, an autobiography is written to express someone's life experiences and achievements.
Similar Elements of Biography and Autobiography
However, these two types of stories still have something in common:
The main goal: is to tell about life and specific details of a person's life.
Nonfiction: These things are based on actual events and reflect real stories, not something made up.
Famous subjects: people whose stories are told in the form of a biography or autobiography are people who are widely known in a particular country or even around the world.
Autobiography and Biography Examples 
To help you better understand each type of text, we offer short examples to show the different and similar elements clearly.
Biography Example: Steve Jobs
Steven Paul Jobs was born on February 24, 1955, in San Francisco, California, to Abdulfatah Jandali and Joann Schieble (a 17-year-old student). Immediately after birth, Steve was given up for adoption by Paul Jobs and Clara Jobs. Clara Jobs worked in an accounting firm, and Paul Jobs was a mechanic in a company that produced laser units. When Steve Jobs was five, the family moved to the town of Mountain View, located in the heart of Silicon Valley.
Autobiography Example: I Am Malala
This book is an example of an autobiography. It tells about Malala Yousafzai, a Pakistani human rights activist fighting for all women's rights to education. Malala Yousafzai's activities caused discontent among the militants of the Taliban movement. On October 9, 2012, she was shot and seriously wounded. At seventeen, Malala Yousafzai received the Nobel Peace Prize, becoming the youngest laureate in the award's history.
---
---
---
---
---

Post Your Bio, Music, Quest Post & More On TheCityCeleb
---
---


---
---
---