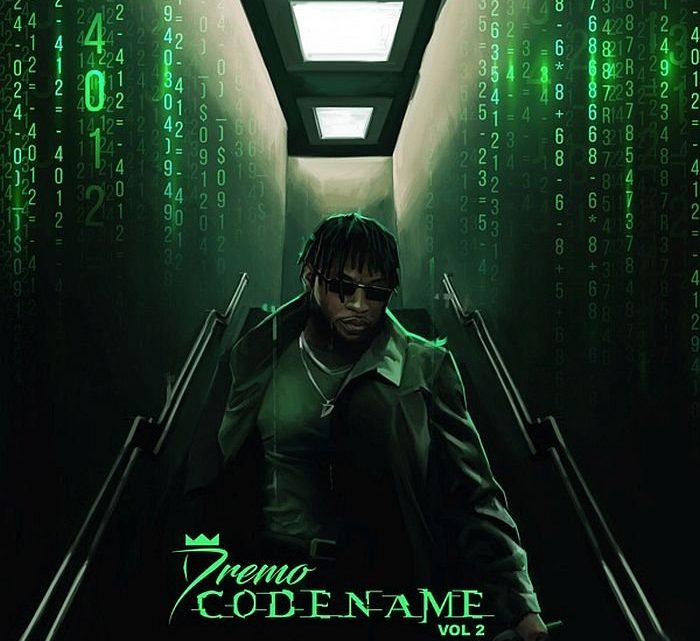 Dremo "Konjinaba" Lyrics (feat. Naira Marley)
Dremo Lyrics
"Konjinaba (feat. Naira Marley)"
[Intro]
Awa ya fifty thousand
Konjinaba
Fresh
Hello, See me now
Codename
Ah, Oh Lord
Awa ya fifty thousand
Send Musa go buy condom
O so fun mi pe won ti close
Marlians
Prrrr yah yah yah ayaya
[Hook]
Malo la molly
Ko lo horny le gbe mi
Eru n be labe dremo drizzy to ba je
O ma bebe ni
Sade je, IJ je, Aisha je, Tracy je
Ko ni je ke, Olohun ma je
Lori papa, o ma je bo shey je
Ayaya
[Chorus]
Konjinaba, Konjinaba, Konjinaba
Pause
Konjinaba, Konjinaba, Konjinaba
Pause
Konjinaba, Konjinaba, Konjinaba
Ahhh
Konjinaba, Konjinaba, Konjinab
Pause
[Verse 1 – Dremo]
You call me 2:35
Tell me you're coming to mice
You get shayo for your house? Yeah
Hennessy, Tekil and wine
Mo ni whats up, O loun fe pull up
I say okay, you fit pull up
Ki lo tun ku to tun fe
Iwo ti mo lele
Ballon Dior gan wa okay
Otun fe fagbo fagbo mo
O tun fe jogede de mo
O so fun mi pepepe
She dey self, oun na ti wa okay
But o tun fe fagbo fagbo si
O tun fe doko doko si
Ayaya
[Chorus]
Konjinaba, Konjinaba, Konjinaba
Pause
Konjinaba, Konjinaba, Konjinaba
Pause
Konjinaba, Konjinaba, Konjinaba
Ahhh
Konjinaba, Konjinaba, Konjinaba hello
Pause
[Verse 2 – Naira Marley]
Je n ku koto simi
Je ko re mi koto yo mi
Ko de ni da fun konji
Sho ti gbo Naira Marley soapy
Mo ri eh mo yo
Mo ri eh mo da garri nu
O Lord come and bless me
Pelu Alubarika ati emi gungun
That young one stay bad
Imole gan mo pe Mohbad
O gboun ti mo ti lo fa
Owan bi but o ti lo far
Isokuso no fe gbo
Konji mu mi mo fun loko
Ko de shepe mo like obo
She's sweet in the middle she get nice toto
Hello
[Chorus]
Konjinaba, Konjinaba, Konjinaba
Pause
Konjinaba, Konjinaba, Konjinaba
Pause
Konjinaba, Konjinaba, Konjinaba
Ahhh
Konjinaba, Konjinaba, Konjinaba
Pause
[Repeat Hook]
Malo la molly
Ko lo horny le gbe mi
Eru n be labe dremo drizzy to ba je
O ma bebe ni
Sade je, IJ je, Aisha je, Tracy je
Ko ni je ke, Olohun o ti eh ni je
Lori papa, o ma je bo shey je
Ah
She say how many of you dey your side
I say just me and my guys
O loun lomo mefa
But na me go sort their Uber
Ah, Esther wan do shakara
To ri mi o kin sanwo fun puta
But no shaking no wahala
I tell her make she send her Aza
[Outro]
Awa ya fifty thousand
Send musa go buy condom
O so funmi pe won ti close
And me I for like (?)
Beat fades off!
Have Any Correction/Suggestion For This Article? Click To Contact Us
---
WANNA EXPLORE MORE CELEBRITIES BIOGRAPHY? CLICK ME!!
---


Want Real Instagram Followers? CLICK!!
---
---


---