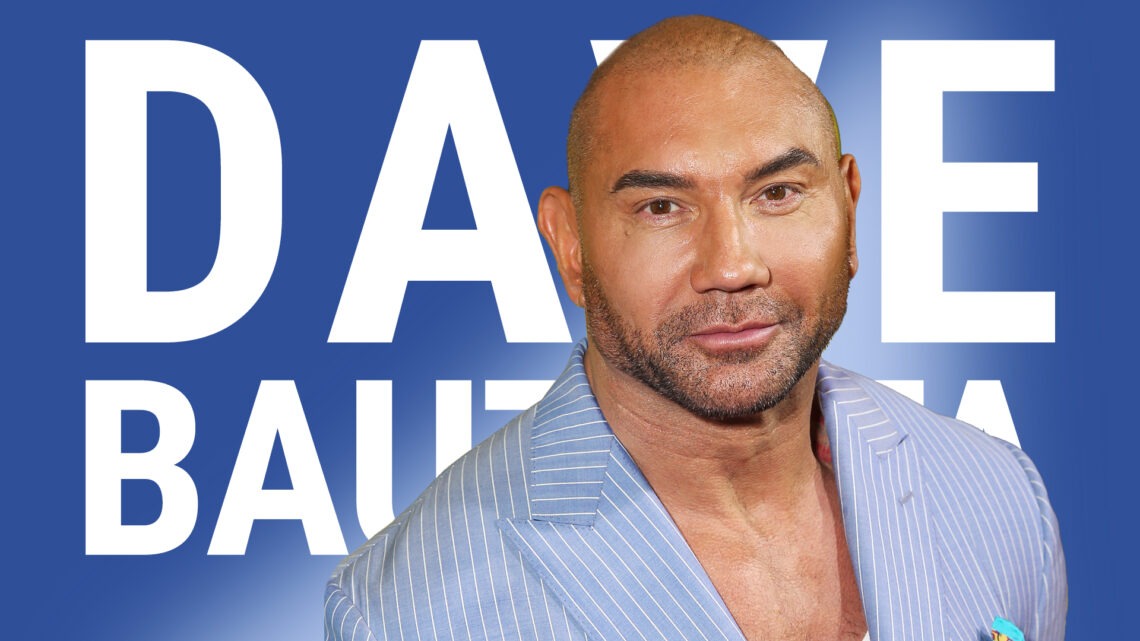 Dave Bautista: Movies, Life and Grandiosity
September 6, 2023
---
There aren't many wrestlers today who have performed a career change and been as successful as their wrestling days. The two main stars who have stolen the show, regardless of the platform they've debuted in, have been Dave Bautista and John Cena. We're here to talk about the former and how he weaved through such a big challenge of sifting through an entirely new industry to rise to fame and how well he managed it, racking up reviews, followers, and fame along the way.
Make no mistake: Bautista was a brilliant 'actor' even when he was a part of WWE. After making his on-screen appearance in 1999, Bautista won multiple titles, such as the World Champion, World Tag Team Champion, and multiple top contender spots. Similarly, in movies, Bautista has maintained his presence through his acting, build, and…well…because he's Bautista. Kids and adults love the guy!
We will go ahead and list his brilliance in both fields that he's performed in, so buckle up and get ready for some "The Animal" mayhem!
Wrestling and Early Life
Dave Bautista was never one for show. He came, he wrought destruction on stage, he left. Where many WWE actors loved to rile up the audience and engage with them, Bautista considered all this a waste of time. Instead, he could have done better decimating his opponent with world-class moves and intimidation that faltered in front of everyone.
Lovingly given the name "The Animal" by his fans, Dave Bautista had a unique signature and a finisher move that was so electrifying upon execution that you could always hear the crowd roar to the moves' response. Having lived most of his life in poverty, Bautista realized the value of money early on and worked his way off to earn a living. His sweat, blood, and mental dove headfirst together to ensure the audience and producers loved him.
Acting Career
When high-flying punches became too much for our Animal, Dave Bautista decided to quit wrestling and the entire world of method acting. He has multiple movies to his name, but the best of them are arguably the Guardians of the Galaxy movie series and Dune. If you're looking to check them out or would like to judge for yourself just how well Bautista can do his role, go ahead and get ahold of one of the top streaming services hosting his movies.
Like wrestling, Dave Bautista likes to stay explosive with his roles and uses his muscles more than his brawn in movies. To catch the best moments of his acting in HD quality, we suggest hooking yourself up with an internet connection that'd do him justice. Consider calling the AT&T Customer Service number to avail of an internet service considered one of the top in America. Not only does AT&T provide a healthy stream of connection for all your entertainment, but they also have a variety of deals to help you get the one that makes the most sense to you. 
Romance
Dave Bautista has had quite an active dating lifestyle since his early days. Married first to Glenda Bautista in 1990, the couple had two daughters: Keilani Bautista and Athena Bautista, both of whom were raised lovingly for eight years before the two divorced and went on with their lives. Bautista then married his second wife, Angie Bautista, the same year, and the two had a baby boy, Oliver Bautista. This was quite a fantastic relationship where the two discovered much about each other. Sadly, as all good things have to end, this marriage did as well in 2006.
Before our actor turned 40, he was already a grandfather to two boys through his first marriage to Glenda Bautista. Through his second wife, Bautista started with his hobby of collecting lunchboxes with particular themes. His most prized lunchbox is the Green Hornet one, with Bruce Lee on it. After a gap of nine years, Bautista put a ring on Sarah Jade, a competitive pole dancer at the time. The couple divorced in 2019.
Controversies
Where Dave Bautista had a lot going on for him, he also got into hot water a couple of times. Once with his fellow colleague and wrestler Booker T., which turned into an entire TV mini-series. Booker and Bautista apparently had a legitimate fistfight backstage because the latter kept boasting about how he had risen to fame in a shorter period than the rest of his colleagues.
Another controversy was doping, with concerns raised about how Bautista kept his shape and form. The actor denied using illegal ways to keep up with his fitness, but smear campaigns always leave a mark.
Conclusion
That's a wrap on all we have for you as far as our Animal is concerned. Dave Bautista has aged wonderfully along with his career and shows no apparent signs of slowing down. His fans will be delighted to know that he has projects still in the pipeline and will perform his very best to bring his brilliance to the big screen for the foreseeable future.
---
---
---
---
---

Post Your Bio, Music, Quest Post & More On TheCityCeleb
---
---


---
---
---