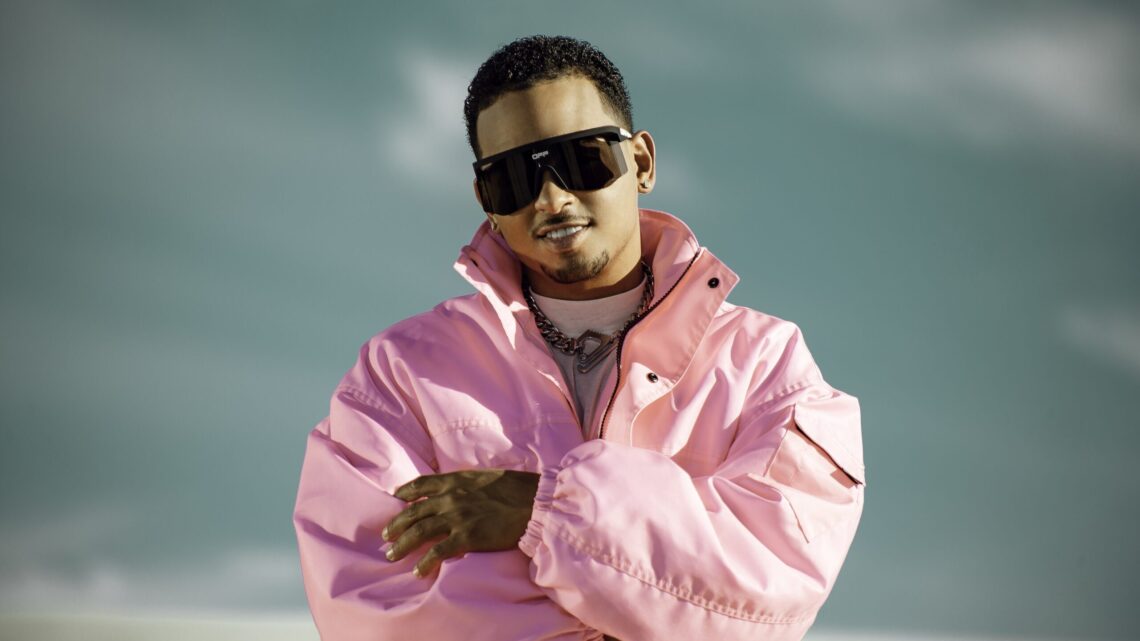 Ozuna Biography: Wife, Age, YouTube, Net Worth, Songs, Parents, Concert, Genre, Height, Girlfriend
---
Biography
Ozuna (born March 13, 1992), whose birth name is Juan Carlos Ozuna Rosado, is a Puerto Rican music maestro. A name that resonates with passion and talent, he is a gifted singer, rapper and songwriter. 
Hailing from the vibrant streets of San Juan, Puerto Rico, he has become one of the most revered figures in Latin music. He casts a spell over listeners with each note and lyric, captivating their hearts and minds.
2017 marked a pivotal moment in Ozuna's career as he soared to stardom with the infectious hit La Modelo, a collaborative masterpiece crafted alongside the incomparable Cardi B. This musical maven effortlessly blends the intoxicating rhythms of reggaeton, the magnetic allure of Latin trap, and the soulful melodies of R&B. His compositions leave an indelible mark, their hooks weaving a tapestry of nostalgia and their vocals caressing the senses with sheer finesse.
Ozuna's artistic brilliance extends beyond his solo endeavours. He has collaborated with esteemed stars and crafted harmonies that have ignited the airwaves and enraptured fans worldwide. His musical prowess has garnered prestigious accolades, including Latin Grammy Awards and Billboard Latin Music Awards, acknowledging his unparalleled impact on the industry.
Yet, Ozuna's music is more than mere entertainment; it is a gateway to emotions, a conduit for shared experiences. With each beat, he transcends cultural boundaries, uniting listeners across borders and unearthing a universal language of joy and passion. His artistry is a testament to the profound connection music can forge between souls.
Ozuna

Ozuna: History ‧ Bio ‧ Photo

Wiki Facts & About Data
Full Name:
Juan Carlos Ozuna Rosado
Stage Name:
Ozuna
Born:
13 March 1992 (age 31 years old)
Place of Birth:
San Juan, Puerto Rico
Education:
University of Puerto Rico
Nationality:
Puerto Rican
Height:
1.65 m
Parents:
Yomary Rosado Marrero
Siblings:
N/A
Spouse:
Taina Marie Melendez
Girlfriend • Partner:
N/A
Children:
Jacob Andrés Ozuna, Sofía Ozuna Meléndez
Occupation:
Singer • Rapper
Net Worth:
$15 million
Early Life
Ozuna, born Juan Carlos Ozuna Rosado, was born on March 13, 1992, in the vibrant city of San Juan, Puerto Rico. His life's path has been adorned with triumph and tribulation, painting a nuanced portrait of this extraordinary artist.
Raised in humble beginnings above a bustling neighbourhood bodega, Ozuna's roots are intertwined with the rhythm of everyday life. Yet, fate dealt him a bittersweet hand at a tender age when the loss of his father cast a solemn shadow over his existence. He was just three years old, leaving his mother, Yomary Rosado Marrero, to raise him and his siblings alone. In the face of adversity, his indomitable spirit ignited a creative spark to shape his destiny.
From the tender age of 12, Ozuna found solace and self-expression in the power of music. Armed with pen and paper, he embarked on a poetic journey, crafting melodies that echoed the depths of his soul. Guided by the wisdom of his grandmother, who instilled the values of hard work and resilience, he learned that true worth is earned through unwavering dedication.
2016 Ozuna's meteoric rise began as he joined forces with VP Records, a partnership that launched him into the stratosphere of global recognition. His debut album, Odisea, became an instant sensation, reaching the summit of the Billboard Top Latin Albums chart and etching his name in the annals of musical history. With subsequent releases, such as the magnum opus Aura, Ozuna solidified his position as a luminary in Latin music.
Fusing reggaeton, trap, and Latin pop, Ozuna's musical tapestry captivates hearts and minds worldwide. Collaborations with esteemed artists like Cardi B, Daddy Yankee, and Selena Gomez have added diverse hues to his artistic palette, transcending borders and uniting cultures through the power of sound.
Education
Despite his success in the music industry, education was always important to Ozuna. He continued his studies and earned a degree in audiovisual communication from the University of Puerto Rico.
In an interview, he stated that he wanted to understand the technical side of the music industry and communicate effectively with producers and sound engineers. Ozuna's dedication to education and his steadfast Christian faith has undoubtedly contributed to his success and the positive influence he has on his fans.
Career
Ozuna, born Juan Carlos Ozuna Rosado, discovered his musical calling at a tender age, composing melodies that echoed with an otherworldly charm. In 2012, he took his first steps into the limelight with Imaginado, a song that unveiled his raw talent. Guided by the expert mentorship of Los De La Nazza, his artistic journey began to flourish, garnering attention and admiration.
The turning point came in 2017 when Ozuna unleashed his debut album, Odisea, a sonic voyage that resonated deeply with listeners and propelled him to new heights of international acclaim. Fusing reggaeton, Latin trap, and R&B, his music captivated audiences with infectious hooks and polished vocals. The world took notice, showering him with accolades and affection. A Latin Grammy Award for Best Urban Music Album for his work on Aura in 2019 affirmed his status as a trailblazer.
Yet, Ozuna's impact transcends the realm of music alone. In the wake of the devastating Hurricane Maria, he stepped forward as a compassionate force, using his platform to support his homeland of Puerto Rico. His philanthropic endeavours and involvement in charitable organizations showcased his genuine commitment to uplifting communities in need, embodying the spirit of social responsibility.
Unfazed by the weight of his achievements, Ozuna continues to mesmerize audiences with a string of hit singles and high-profile collaborations. His third studio album, ENOC, unveiled in 2020, unleashed a symphony of innovation, with bold partnerships alongside celebrities such as Doja Cat, J Balvin, and Karol G. The album's debut at the summit of the Billboard Top Latin Albums chart was a testament to his unwavering artistry and creative vision.
Beyond the sonic realm, Ozuna has ventured into the world of fashion, leaving his indelible mark on runways and design collaborations. Partnerships with prestigious fashion houses like Dolce & Gabbana and Balmain have showcased his innate style and fashion-forward sensibilities. Moreover, his very own clothing line, Odisea, has become a manifestation of his entrepreneurial spirit and distinctive aesthetic.
Social Media
Social Media has also played a significant role in Ozuna's success, with millions of followers on platforms like Instagram and Twitter. He uses his social media presence to connect with fans, share behind-the-scenes glimpses into his life, and promote his music and upcoming projects.
Ozuna's ability to connect with his fans and create a loyal following has helped him become one of our time's most influential Latin artists. His impact on the music industry and his fans is undeniable, and it's exciting to see what he will accomplish in the future.
Instagram handle: El Ozo (@ozuna)
Twitter handle: Ozuna
Tiktok handle: OZUNA (@ozuna) oficial
Youtube handle: Ozuna
Personal Life
Ozuna, a charismatic blend of Boricua and Dominican heritage, proudly embraces his multifaceted identity. As he artfully describes himself, he embodies the spirit of a "typical boricua with Dominican blood," a unique fusion that permeates his artistry and resonates with his admirers.
---
---
Guided by the profound love for his family, Ozuna finds solace and bliss in the loving arms of his cherished wife, Taina Marie Melendez, while embracing the role of a devoted father to his two precious children, a son named Jacob Andrés Ozuna and a daughter named Sofía Ozuna Meléndez.
Discography
Igual Como Tú: 2012.
Juegos De Amor: 2012.
Fanática: 2013.
Luce Bien: 2013.
Me Heches La Culpa: 2014.
Detrás Del Mic: 2014.
Contigo Lo Tengo Todo: 2014.
Si No Te Quiere: 2014.
Se Toca Todita: 2014.
Dialogue Con Mi Corazón: 2014.
Te Paso A Buscar: 2014.
Que Bien Te Ves: 2014.
Mírame: 2014.
Pasión & Deseo: 2015.
Sexo X Money: 2015.
No Sé Qué Tienes: 2015.
Todos Los Días Me Pregunto: 2015.
Dicen: 2015.
Búrlate: 2015.
Si Tu Marido No Te Quiere: 2015.
Se Dejaron Ver: 2015.
Bailen (Remix): 2015.
Corazón De Seda: 2015.
Si Tu Marido No Te Quiere (Remix) (ft. Arcángel and Farruko): 2015.
No Quiere Enamorarse: 2015.
Dime Quién: 2016.
Infidelidad: 2016.
No Forcen (Remix): 2016.
No Quiere Enamorarse (Remix) (Ft Daddy Yankee): 2016.
Dile Que Tú Me Quieres: 2016.
Te Vas: 2016.
Me Ama Me Odia (Ft Arcángel, Cosculluela and Brytiago): 2016.
En La Intimidad: 2016.
El Pecado: 2016.
Dile Que Tú Me Quieres (Remix) (Ft Yandel): 2017.
Después De Las 12: 2017.
Tu Foto: 2017.
El Farsante: 2017.
Se Preparó: 2017.
Cumpleaños (ft. Nicky Jam): 2017.
Egoista (ft. Zion & Lennox): 2017.
Una Flor: 2017.
Quiero Repetir (ft. J Balvin): 2017.
Pide Lo Que Tú Quieras (ft. De La Ghetto): 2017.
Bebé (ft. Anuel AA): 2017.
Carita de Ángel: 2017.
Si No Te Quiere: 2017.
No Podré Olvidarte: 2017.
El Farsante Remix: 2018.
Net Worth
Ozuna's net worth is estimated to be around $15 million. His success in the music industry has led to numerous collaborations with other Latin artists and international recognition and awards.
In addition to his music career, Ozuna ventured into acting, appearing in the film Que Leon in 2018. He has also been involved in philanthropic efforts, supporting various charities and initiatives in his home country of Puerto Rico.
---
---
---
---
---

Post Your Bio, Music, Quest Post & More On TheCityCeleb
---
---


---
---
---