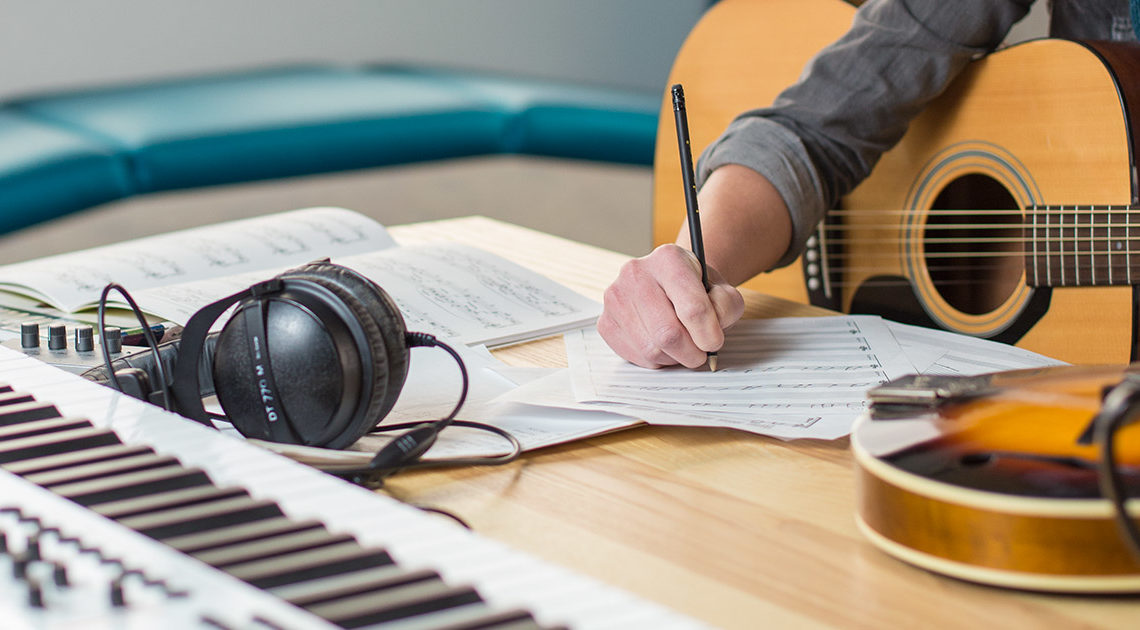 [Article] Buying Songs: An Idea To Marry Or Ignore?
November 30, 2020
---
Introduction
There's always a social outburst whenever there's a leakage that a particular song was not written by the musician who sang it. This has, not only in Nigeria made most of the top celebrities who employ the idea of great songwriters in their projects to keep it on a low especially considering the fact that they will be attacked or mucked by their close competitors' fans.
It's been noticed on several social media platforms that most of the music lovers immediately class the said musician who buys song otherwise employs songwriter as a non-talented lazy musician ignoring how good the song happened to sound or come out.
Why Musicians Buy Songs
Writer's Block
Maintaining consistency in an industry which is highly competitive is one major cap for any musician and, never in the history of man has it been referred to as an easy ride. There's what we call writers block which can happen to any writer, call it script writer, story writer, in short any writer. So far they're artists and songwriters, they're expected to experience this brain sickness or malfunction once in a while and it can happen when a project is sent to them to work on. The project might involve immediate urgency which they have to deliver as soon as possible. Which way would they rather choose? Force and have the project done badly or employ a writer?
Lack Of New Concepts
Everybody who wants to publicize and sale whatever they're doing need abstract ideas, especially those not in existence. Some people are known to steal a concept which is not well branded and managed by an inventor, rebrand, manage and market it to the public. In this term, it is always advisable not to leak your idea to anyone who's not going to help it grow as there are snatchers everywhere looking for ideas to exploit.
As a musician, you can be found in a shoe where you lack idea for new project(s) and you're eager to bring something unique in the industry. Buying a new concept or idea from someone who has always come handy.
Good Musician, Bad Songwriter
Just like we have great actors and actresses who are not script writers, we should accept the fact that we also have good singers, rappers e.t.c who are very great in that field but worst in songwriting. In this aspect, a good musician is advised to seek the help of a songwriter, it wouldn't make the song bad or make you a bad person. It's a goal post to score your goal if you really wanna top the table.
Songwriting Is A Profession
According to Wikipedia "A songwriter is a musician who professionally composes musical compositions and writes lyrics for songs"
Nobody should be expected to be a Jack of all trades even if the professions are close relatives. You can't always expect a bricklayer to be a good painter too. Such is applicable to making music too, we shouldn't be forced to ignore the songwriting aspect of it as a non-skilled profession in the entertainment industry. It's a talent, a natural in-born skill, developed by them and it should be used to achieve their goals in life too.
Songwriters Not Being Credited Publicly
It's known that one of the major reasons there's always a public outburst whenever a particular songwriter is leaked is the lack of credit by the main artist in the project when it's released.
Songwriters should be considered a major key in the industry, they should be made known so as to make it easier for those in need to locate them.
They shouldn't be kept like a secret cult group, they need to know themselves too.
Conclusion
Buying ideas shouldn't be classed as a sin so far there's someone who's ready to sale it to you. In the movie industry, buying movies and scripts is normalized, the music industry should exploit that too.
---
---
---
---
---

Post Your Bio, Music, Quest Post & More On TheCityCeleb
---
---


---
---
---