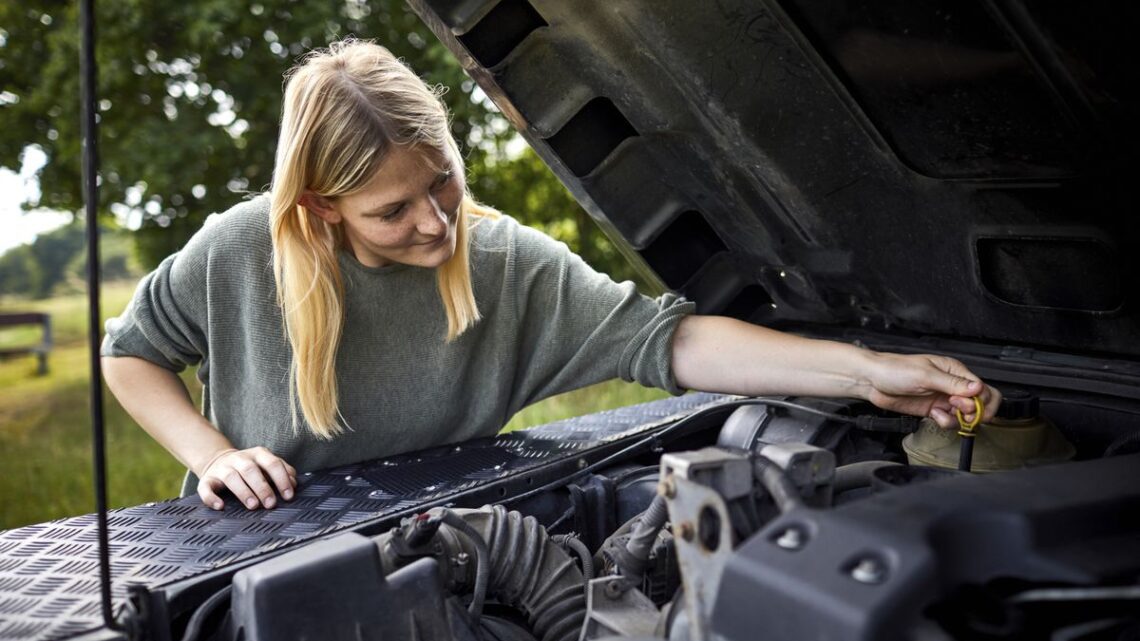 Average Cost Per Car Maintenance
October 10, 2022
---
Purchasing a car is one of the financial decisions that can make your life easier. You no longer have to jump the bus, take the subway, or spend dollars every month taking Uber. You get to drive yourself to work, school, church, mosque, cinema, and anywhere you want to go in your city. Furthermore, you could also travel between cities in your state or interstate.
Before purchasing a new car, you must factor in car maintenance costs. A simple definition of cars is that they are big machines used for locomotion. And, like every machine, there is a need for maintenance. Regular car maintenance will put the vehicle in good working condition and prevent breakdowns.
Budgeting the cost of car maintenance into your monthly or quarterly expenses is a must. The failure to sustain a good car maintenance habit will result in more cost at the end of the day when the car develops a fault. Nothing hurts a car owner like paying for a repair they could have avoided if routine checkups and maintenance had been carried out.
Cost Of Car Maintenance
The average cost of owning a car ranges from $6,354 annually for a small sedan vehicle to $10,054 annually for a pickup truck. A study by AAA revealed that a new car's routine maintenance and repairs cost an average of $0.09 per mile.
Thus, the amount you spend on car maintenance depends on how much mileage you drive in a year.
Those who drive about 10,000 miles in a year get to spend $900 on car maintenance. In comparison, if a person drives 20,000 miles in a year, the cost shoots up to $1,800.
More so, it is important to check your car's manual for the specific routine maintenance that should be carried out on the vehicle.
Nevertheless, every car owner should be prepared to carry out the following maintenance annually:
1. Changing Car Oil
For new cars, it is suggested that the car owners change the oil after driving between 5,000 to 7,000 miles. In contrast, the oil of older cars will have to be changed more frequently. So, in essence, changing the vehicle's oil depends on how much mileage has been covered and how often you drive.
Changing the car's oil would cost you between $25 and $55. The use of synthetic oil raises the price to between $45 and $75. Even if you don't reach the minimum mileage threshold for changing the coil, it is expected that the oil is changed every 12 months.
Changing the car's oil for a new one helps to keep the vehicle in good working condition.
2. Replacing The Windshield Wiper
Driving your car in the middle of a drizzle or heavy downpour with the windshield wipers not working properly will irritate and possibly frustrate you. It is not a pleasant experience, and you might have to park the car and wait for a while for the rain to stop or subside before you resume driving. The decision is borne out of the desire to put your safety and that of other motorists first instead of driving without clear vision.
While the decision is laudable, the experience can be avoided if you replace your car's wipers every six or twelve months. It would be best if you replaced the wipers immediately after noticing they are not working as they should.
Typically, replacing the windshield wipers will cost under $85 (including the cost of labor). But if you purchase the blades and install them yourself, it would cost $65 or less.
3. Replacing The Car Battery
Your car battery shouldn't last more than 3-5 years before you replace it with a new one. However, this decision is based on factors such as if the car is subjected to harsh heat or cold weather conditions or if the car has been left unused for a long period. More so, if you tend to leave the car's interior lights on, it will drain the battery and result in the need for replacement.
Changing the car's battery costs between $60 to $200. The price depends on the model of the battery, manufacturer, and location.
4. Changing The Brake Pad
Generally speaking, replacing your car's brake pads depends on how often you use the brakes. Also, it is a decision split between how many city miles you drive and how many miles you log on the freeway.
Car owners who reside in urban areas should have their brake pads replaced sooner than those driving in rural areas and those who drive primarily on freeways.
Furthermore, it is important to pay attention to certain signs as they will tell you when to replace or repair the car's brake pads. For some car owners, it could be that the car makes a screeching sound when the brakes are applied. Those who drive new cars will spot a signal for the indicator light.
Replace brake pads for all four wheels costs between US$35 to US$150. When you include labor costs, the figure will jump between US$115 and US$270.
---
---
Conclusion
Carrying out maintenance on your car when due saves you from bigger expenses in the future. Neglecting certain repairs will accumulate into larger problems that will cost you more money. So, it's best to take care of your car properly.
---
---
---
---
---

Post Your Bio, Music, Quest Post & More On TheCityCeleb
---
---


---
---
---