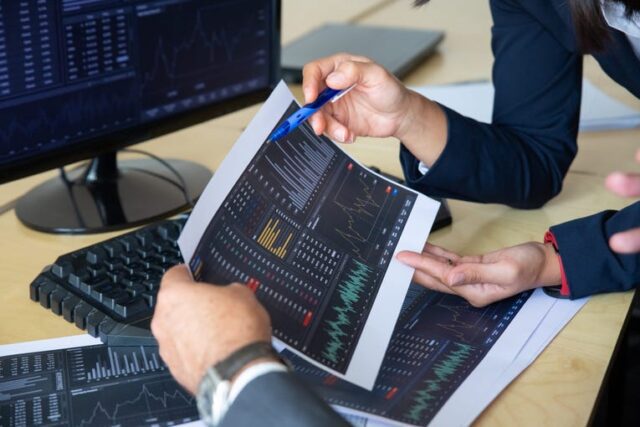 Best Stocks For Long-Term Investment
---
Having a secure financial future is everyone's dream, but not everyone gets to experience it. Only those who make the right decisions get to secure their future financially. One of the ways to achieve this dream is by investing. And the best way to go about this is through long-term investment.
While short-term investing brings quick rewards, long-term investments are much better. Sticking to a long-term investment plan will pay off in the long run. However, there are many streams of investments available to investors today. And the average investor is faced with the problem of putting their money into a profitable investment.
The investment decision that will be taken depends on the level of risk the investor is ready to assume. Some investors prefer safer options such as a certificate of deposit (CD), while some often opt for stocks and mutual funds. Stocks are one of the most popular investments in the world. We will be looking at some of the best stocks for long-term investment.
1. Growth Stocks
Growth stocks should be your choice if you are seeking high returns from your investments. Growth Stocks are the Ferraris in the world of investing and guarantee high growth in value. Most of the growth stocks are often tech startups or companies. So, they usually invest all their profits into the business and won't pay dividends until their growth slows.
Before purchasing any growth stock in a company, ensure you conduct proper research on the organization. This activity might take some time, but it is worth the wait in the long run. Also, anyone that wants to invest in growth stocks must have a high-risk tolerance because they are a volatile investment. Be prepared to hold the stocks for at least three to five years.
Generally, growth stocks can be risky because investors often pay a lot for stocks depending on the company's revenue. So, when the company faces a recession or bear market, the stocks can lose their value quite rapidly. Nevertheless, growth stocks are very good performers regarding portfolio investment. The rewards gained from a growth stock can be limitless with the right company.
2. Stock Funds
A stock fund is a collection of stocks united by a specific theme or categorization, such as large stocks. Stock funds investment is suitable for investors who dislike spending time and energy analyzing individual stocks. The stock fund can either be an ETF or a mutual fund, and it is often managed by a fund company that charges a fee for this service.
A stock fund is a great option if you desire to be more intense with investing in stocks but don't have the time. Another benefit of stock funds investment is that it is less risky than buying individual positions. It requires less work as the fund company does most of it on your behalf.
Stock funds can be purchased virtually from an online broker that offers ETF and mutual funds. You should have a diversified stock funds portfolio where you invest in different industries. Owning stocks in multiple companies is safer because not all stocks will excel in a given year.
3. Bond Fund
A bond fund can either be a mutual fund or a bond ETF. It usually contains many bonds from different issuers. Generally, bond funds are classified by the type of bond in the fund and factors such as the bond's duration, degree of risk, and issuer.
The issuer of a bond fund can be a corporate organization, municipality government, or federal government. Bond funds work because whenever a company or government issues a bond, it will pay the bond owner a predetermined interest annually.
Bond funds are a great fit for investors who prefer to have a diversified portfolio of bonds without having to worry about analyzing or purchasing individual funds. They are also suitable for individual investors who lack enough money to purchase a single fund. A typical single fund costs around $1,000, while bond ETFs are often less than $100 in cost.
Compared to other types of stocks, bond funds are safe. Although they might fluctuate or respond to movements in the interest rates, they are typically stable.
4. Dividend Stocks
A dividend stock refers to a stock that pays out a dividend to its owner. Dividend stocks are known for providing their owners with solid returns. However, they don't rise as high as growth stocks. Dividend stocks are common among older and established companies with less cash need.
Many older investors prefer dividend stocks because they provide them with a stable income or cash payout. If you want to be a long-term-buy-and-hold investor, you should purchase dividend stocks. Furthermore, the best stocks tend to increase their dividend with time.
Although they are characterized by less volatility, this doesn't mean they won't rise and fall significantly if the stock market experiences a turbulent period. But you don't have to be worried because dividend-paying companies are more mature and established than growth companies. This makes them safer.
---
---
---
---

Post Your Bio, Music, Quest Post & More On TheCityCeleb
---
---


---
---
---