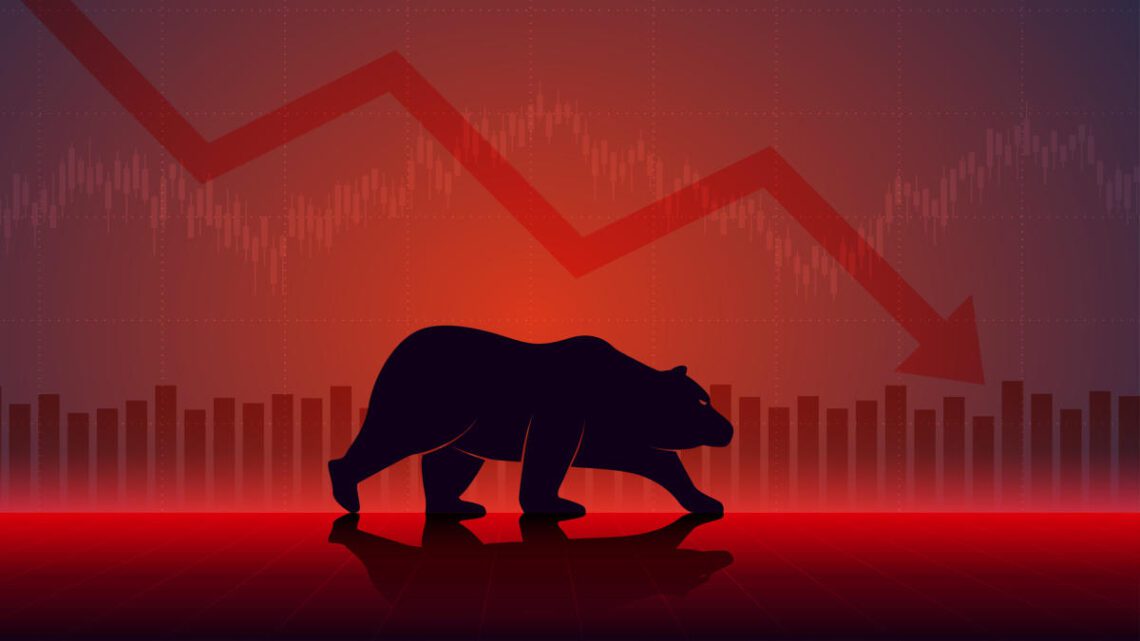 Bear Market: Definition, History, Phases, Crypto, When To Invest In One, Comparison With Bull Market
---
The investing world is filled with many foreign jargons and terms that only industry players understand. A bear market is one of them. Every investor needs to understand what a bear market means and how it affects their choices and financial outputs.
What Is A Bear Market?
A bear market can be defined as a period where the market experiences prolonged price depreciation. It is a condition where the prices fall by twenty percent or more from recent highs amid widespread pessimism and negative investor sentiment.
Typically, bear markets can either be cyclical or long-term. The former often lasts for a few weeks or months, while the latter can last for several years or decades. Bear markets are associated with declines in an overall market or index like the S&P 500. However, some individual securities and commodities can also be considered to be in a bear market if there is a decline of 20% or more over an extended period. In this case, the duration is usually two months or more.
Bear markets may occur during general economic downturns such as recessions. A bear market can be caused by varying issues such as a weak economy, pandemic, war, geopolitical crisis, and drastic economic paradigm shifts. The government's intervention in an economy can set off a bear market. An example of the latter statement is a tax or federal funds rate change.
Furthermore, a dip in investors' confidence signifies that a bear market is about to occur. Once investors think something is about to happen, they tend to sell off their shares. They make this move in a bid to avoid losses. Thus, the definition of a bear market can also be rephrased as a period where investors are more risk-averse than risk-seeking.
A cyclical bear market usually lasts for a few weeks or several months. On the other hand, a secular bear market lasts between ten to twenty years and experiences below average returns on a sustained basis. Nevertheless, there may be periods during a secular bear market where the stocks or indexes rally for some time, but the gains are not sustained, and the prices return to lower levels.
Phases Of A Bear Market
A bear market typically undergoes four phases:
Phase One – The first phase is known for high prices and investor sentiment. In this phase, investors start to drop out of the markets and take in profits. 
Phase Two – Here, the stock prices begin to fall rapidly. Also, trading activity and corporate profits start to drop, and economic indicators -that were once positive- gradually become average. More so, some investors start to panic as the sentiment begins to fall. This event is called "Capitulation."
Phase Three – In the third phase, speculators enter the market, raising some prices and trading volume. 
Phase Four – The fourth phase is the find phase in a bear market. Here, the stock prices continue to drop, but slowly. Once the low prices and good news attract investors again, the bear market begins to transform into a bull market. 
---
---
---
---
---

Post Your Bio, Music, Quest Post & More On TheCityCeleb
---
---


---
---
---