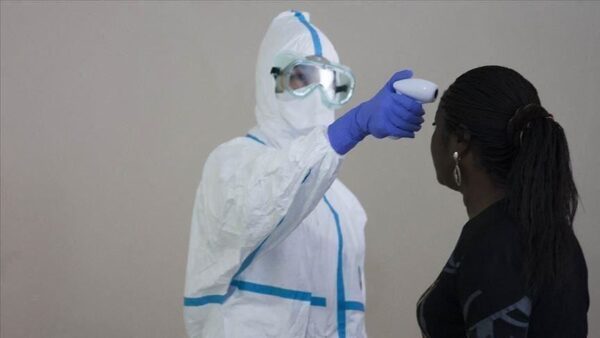 COVID-19 prompts digital solutions for African music
---
The current situation with regard to the COVID-19 pandemic has caused a lot of businesses and industries hardship in terms of their revenues, as people have had to stay indoors. A lot of industries have had to change or rethink their business models, and one of the most commonly-used paths has been to go digital. With the explosion in cheap internet plans all over the world, combined with inexpensive smartphones, especially in developing countries, it is relatively simple for companies to transition to offering their products and services online and thereby maintain some semblance of cashflow. Some of the worst-affected sectors have gone online in an attempt to stay afloat, with the casino and gambling industry being a great example. With physical betting locations and casinos having to be closed to adhere to social distancing norms, there has been a huge shift by operators to websites hosting live casino online, to provide customers with their entertainment options as well as have some revenue going to keep themselves afloat. Demand for these services has understandably been high, and this is just one of the sectors that has gone online to try and survive this pandemic.
One of the hardest-hit sectors has been the music industry, with live events proving to be out of the question for the foreseeable future. This is true globally, and has had a huge impact on revenues for the sector. For example, Billboard estimates that Live Nation lost over $30 million due to its inability to host the annual Live Nation concert on April 1st. At the same time, there has been a definite fall in recording activity as well, further hitting artists' revenue streams. This has pushed artists towards live streaming, with a huge number of streams being done on the likes of Instagram Live and Twitch. However, this has affected some countries more than most, with those that rely more on live performances being hurt a lot more.
Nigerian music has been one of those, where the Afrobeats scene relies a lot more on live performances, as live streaming is still nascent. Spotify is yet to launch in the country, while the likes of Apple Music, YouTube Music and Deezer are all available, but for N900 or $2.99, which makes the bulk of artists' earnings come from live performances, tours and festivals. All of this is impossible now, which has hit artists' earnings like never before. Live streaming is monetizable, sure, but it cannot compare with the revenue from live performances, and this is where Nigerian artists are suffering at the moment.
Nevertheless, African music has been attempting to bridge the gap, as well as raise money for COVID-19 relief efforts. For example, the 'COVID-19 Hope For Africa Concert' was broadcast online as well as on TV channels on 31st May, for three hours, with artists from all over the continent coming together to perform and to pledge donations towards fighting the pandemic. At the same time, there are hopes that some form of live events can return by the end of the year, with the Gidi Fest being moved to October for this reason. Nigerian artists have been streaming online wherever possible, and also engaging with brands to keep some form of revenue going, while also providing content for their fans. This has also inspired artists to think out-of-the-box with regard to their ideas and plans for the future, and one can expect to see some innovation in the industry once things go back to a semblance of normality, especially around hosting live events as health and safety is now of paramount importance, and will remain so for a number of years.
---
---
---
---
---

Post Your Bio, Music, Quest Post & More On TheCityCeleb
---
---


---
---
---