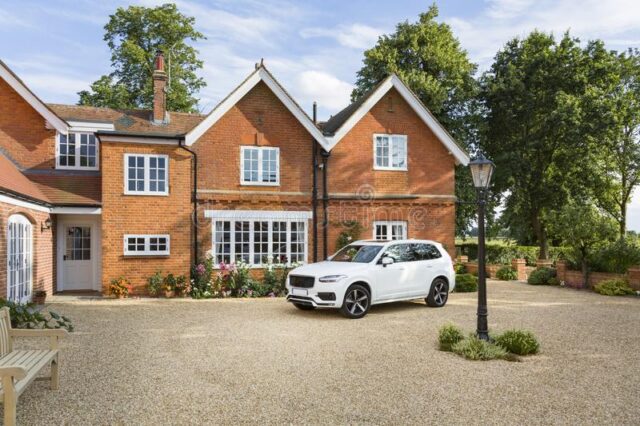 Is Buying Cars Cheaper Than Purchasing Buildings?
January 17, 2023
---
A car and a house are assets that make life more comfortable for their owners. While some are lucky to own both, many are not. A jump in your income may prompt you to purchase either one of these two assets. And in your desire to be prudent with your finances, you are faced with the dilemma of which one to buy.
Although the average thought is that buying a car is cheaper than purchasing a building, this is not true. Depending on your finances, purchasing a car or building should be based on certain factors. We examine four of those factors below.
Factors To Consider Before Buying A Car Or Building
The Appreciation and Depreciation Rates Of Assets
This is the number one factor that makes many people settle for a house instead of a car. Most financial experts will cite this point when advising that you should purchase a house instead.
Houses are real estate properties, and their value increases rapidly with time. Although the real estate market may fluctuate from time to time, it doesn't affect houses because their value appreciates yearly. However, the reverse is the case for cars. Vehicles depreciate quite rapidly. It is common knowledge that once you purchase a car and drive it out of a dealership, its value drops. With time, that same car will be worth about 30 percent of its original value.
Cost Of Maintenance
Besides differing physical features and functions, cars and buildings have different maintenance costs. Typically, a house's maintenance cost is cheaper than a car's.
A house doesn't require daily repairs or preventive maintenance compared to a car. More so, most of the repairs in the house can be done by the house owner without hiring a professional.
Furthermore, whatever maintenance cost incurred on the house helps to increase the value of the building. For instance, remodeling your living room or adding an extension to the main building helps boost the value of your house in the real estate market.
It is estimated that the annual maintenance cost of a house is between 1 to 4 percent. On the other hand, the one for a house is generally high as cars require fuel to work and must be serviced regularly. Also, the older a car gets, the more liability it becomes. There comes a time when you will be spending more money on servicing, repairing, and replacing worn car parts.
To make matters worse, certain improvements on the car will make it difficult to resell to another buyer if you ever decide to dispose of it.
Income Generation Potential
The income generation potential of a car and a house are quite different; one is way higher than the other. In this case, a house is the one with the higher potential. When it comes to houses, there are many profitable ways to use them to generate revenue.
Income-generating ways with a house include – leasing a part of the house, turning the home into a set, sharing parking space, and selling goods or services in the facility. You can see that a house is a longer-term revenue-generating asset. If you want, you can even purchase a car from the income generated by the car.
On the other hand, a car can generate income through ride-sharing and cab services such as Uber and Bolt. However, because a car is a depreciating asset, it has a lower income-generating potential when compared to a house. More so, the car will only generate short-term income because as the car ages, the cost of maintenance increases too.
The Essentiality Of Assets
Every human earnestly desires to fulfill their three basic needs – food, clothing, and shelter. On the scale of preference, these three needs come first before others. And if we are to use this metric to compare a house and a car, we will see that a house comes first.
Leasing out a rental apartment consumes a large chunk of your income yearly. That's why it is important to have your own house. Owning a house saves you from the cost of paying rent annually.
A house is an important need that can never be seen as a luxury. In contrast, a car is a luxury to some people. It is unnecessary if you live in an urban area where public transport is adequately provided. You can do without it in this scenario. But it can become a necessity if you live in a small town with inadequate public transport facilities.
---
---
---
---
---

Post Your Bio, Music, Quest Post & More On TheCityCeleb
---
---


---
---
---