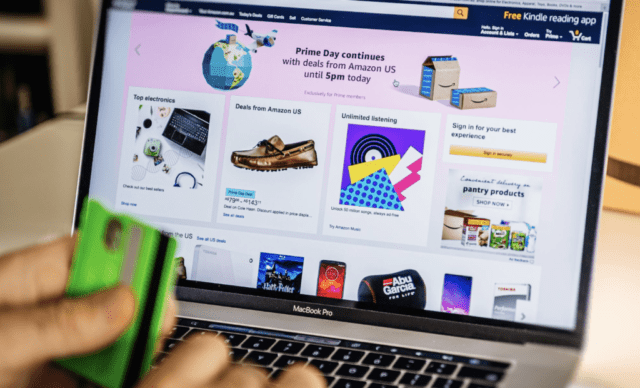 Can Paypal Be Used On Amazon?
---
The E-commerce platform Amazon is one of the top online shopping brands in the world. Almost every minute, people surf Amazon to shop for products. Likewise, Paypal is popular among many online shoppers. However, Amazon doesn't directly accept Paypal at checkouts. Thus, you can't combine the two – directly- to get products delivered to your doorstep.
Nevertheless, few alternatives make it possible to use Paypal to make Amazon purchases. We will learn about five loopholes allowing you to use your Paypal account to bit stuff on Amazon.
How To Use Paypal On Amazon
PayPal Cash Card
A PayPal Cash Card is a debit card that enables you to make payments that draw from your PayPal balance. As long as the merchant accepts Mastercard payments, the card allows you to shop online and in physical stores.
If you apply for a PayPal Cash Card, your regular PayPal account becomes a Cash Plus account and comes with a few additional features. Also, when shopping on Amazon and you decide to use your PayPal balance for a product, you only need to key in your PayPal Cash Card number. It's like using a credit or debit card to pay.
PayPal Key
Compared to PayPal Cash Cards, a PayPal key is easier to obtain. This is because after requesting the card, you don't have to wait for a physical card to arrive before using it. You will be provided with a virtual card number that can be used for online purchases (provided the merchant accepts Mastercard).
However, the bottleneck with PayPal Keys is that they are not yet available to all PayPal account holders. If you desire a PayPal Key, check if you are eligible by logging into your PayPal account. Once you can see the PayPal key option in the account, sign up, get your virtual card details, and start making purchases on Amazon.
PayPal Credit Cards
PayPal offers its account holders two co-branded credit cards – the PayPal Cashback Mastercard and the PayPal Extras Mastercard. The two cards work like the average credit card and can be used to purchase online or in a store. Notwithstanding, you aren't using your PayPal balance to fund the purchases.
Amazon Gift Cards
Amazon Gift Cards provide you with the opportunity to make purchases using Paypal. Once you purchase the gift card from a retailer that accepts PayPal, load the gift card value into your Amazon account. Technically, you are using PayPal to buy on Amazon.
For instance, you can visit BestBuy.com to purchase an Amazon card using your PayPal credit, then choose the "pick up store" option to get your card the same day. Afterward, you can redeem the gift card on Amazon and use it whenever you want.
Venmo
Venmo is a payment method owned by PayPal. It is an accepted payment method on Amazon. However, there are no direct means of transferring your PayPal balance to your Venmo balance. An alternative is to link both services to the same checking account, then transfer funds from one service to the other via the account.
---
---
---
---
---

Post Your Bio, Music, Quest Post & More On TheCityCeleb
---
---


---
---
---