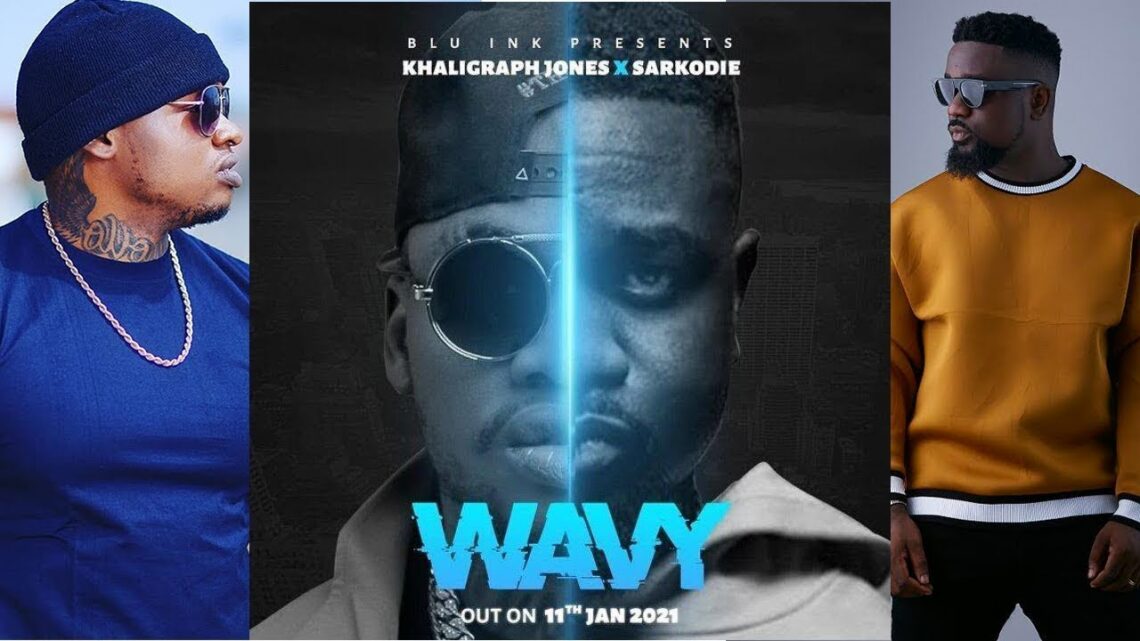 Khaligraph Jones Vs Sarkodie (East meets West)
---
The first time I heard Khaligraph Jones of Kenya rap my initial impression was "this is definitely Sarkodie on steroids". It's difficult to listen to Khali without thinking of Sark on a first listen. The two rhymers share a lot a common and I'll share some of their uncanny similarities in style.
Flow/Delivery
The first thing that catches your attention about the two heavyweights is their 'eargasmic' flow. This is their most defining quality. Sarkodie is known for his smooth flow and Khaligraph Jones has even smoother flow enabled by a sweet rapping voice.
Rhymes
If you have listened to Sarkodie, you'll know that his very good rhymes which is part of what makes his flow enjoyable. However, Sark rarely goes beyond 2 syllables but I've heard Khali do 3,4,5 and even syllables while rhyming. Khali is definitely the better rhymer of the duo.
Lyricism
This only category where it seems both rappers can be faulted. Sarkodie and Khaligraph Jones are not known to be excellent with punchlines, wordplays and metaphors and for some hip-hop fans lyricism is the most important component of rap. This why many argue that Sarkodie and Khaligraph Jones aren't the best rappers in Africa.
Indigenous Rap
There are very few indigenous rappers that have managed to impress thousands of listeners across Africa despite rapping in their native language and both rappers safely belong in that category. Sarkodie and Khaligraph Jones make rapping in Twi and Swahili sound so sweet and enjoyable. I particular prefer Khali because he raps fluently in both English and Swahili. Sark raps in English too but he's Twi is way better.
Versatility
Sarkodie and Khaligraph Jones has proven that they can bounce on any beat comfortably whether they're doing hardcore hip-hop or commercial rap. I think I can attribute their fame to this specific quality. Sarkodie for example was one of crooners of Azonto dance music Ghana. Khali too can been seen flexing on some Afro songs on features with his Kenyan comrades.
Attitude
When it comes to attitude, Sarkodie and Khaligraph Jones scores an A+. Although both rappers are not known for their lyricism, their aggression, energy and charisma on the mic will make you think they've dropped the hardest punchlines of all time on a track.
---
These features, amongst many others, are some of the attributes I think both African rappers share in common. These similarities are why I think this collaboration between the two rappers is a dream come true. The song Wavy gives you ample opportunity to analyze and compare the two Flow kings of African rap and decide for yourself who is better of the two MC's.
In my opinion, after painstakingly listening to both rappers on this song, I have to say that Khaligraph Jones of Kenya is the better of the two and is currently the hottest rapper in the African continent without a shadow of doubt.
Written by Prosper Okezie for TheCityCeleb
Connect with Prosper using the following means;
Twitter/IG/Facebook: @pro_vybez
---
---
---
---

Post Your Bio, Music, Quest Post & More On TheCityCeleb
---
---


---
---
---