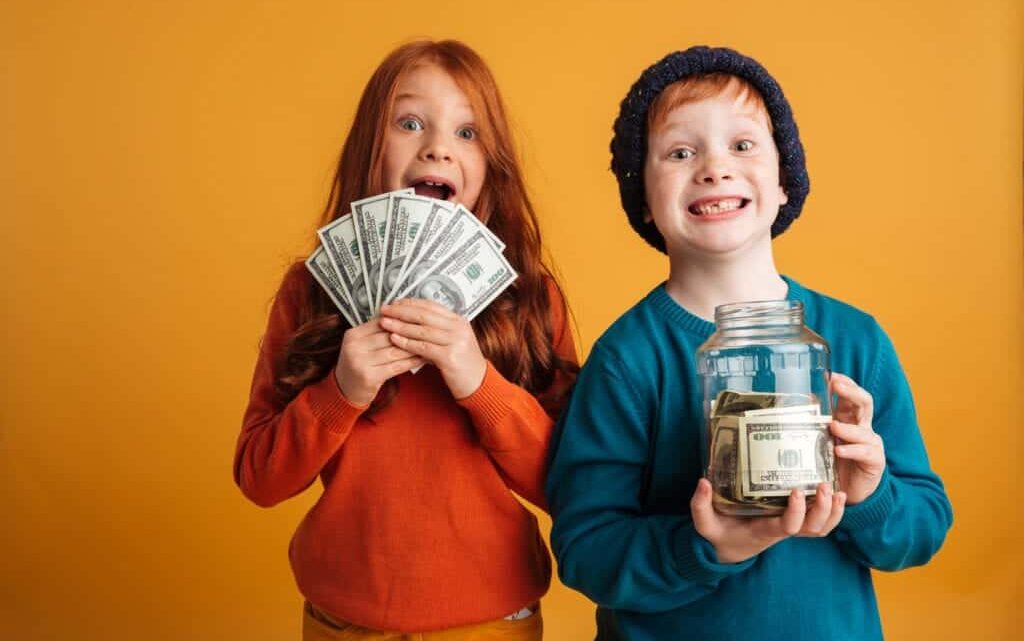 Kids' Way To Earn Money
---
Earning money isn't something that is reserved for adults alone. Kids also deserve to make their own money. Besides teaching them independence and good financial habits, making money prepares them for the labor market. They get to experience a bit of what it takes their parents to provide for their needs. Furthermore, it helps them build skills and work experience, which will come in handy when applying to college or for a 9-5 job.
As parents, we should encourage and support our kids whenever they show interest in earning their own money. It boosts their self-esteem when they make their cash, as they purchase things they want without having to ask you or save their pocket money for a long time.
For kids who are thirteen years and above, below are Six ways they can make money:
1. Online Surveys and Survey Sites
Your kid can sign up on different survey sites to pay them in cash or gift cards with your permission.
Notable sites are:
Survey Junkie – this free website pays users between $1 and $3 for every survey.
Inbox Dollars – users of this survey site take surveys and are awarded cash for completing tasks.
Swagbucks – kids can earn money by using the Swagbucks app to play games and watch ads and YouTube videos. Swagbucks pays its users from the money it earns from affiliates.
2. Launch A Lemonade Stand
Introduce your kid to entrepreneurship by helping them establish a lemonade stand. With a pitcher of water, lemons, sugar, plastic cups, a chair, and a table, kids can launch a lemonade stand in a location close to traffic, preferably a place visible to drivers.
Also, use banners and poster flyers to publicize the lemonade stand and generate interest from potential customers. To spice things up, your kid can also sell food products such as granola bars and popcorn in addition to soda and water bottles.
3. Organise A Garage Sale
The attic at home is filled with lots of old and unused items. As a parent, you have told yourself that those items will be needed someday. You are correct because you can help your kids build project management and sales skills by clearing out the attic and using the material to organize a garage sale.
Give your kids the task of arranging the attic and sorting the old items into boxes. Then help them spread the word in the neighborhood that they are organizing a garage sale. Doing this will help them make some money and clear the attic. This way, you are killing two stones with one bird.
4. Babysitting
For kids who are already in their teens, babysitting is an opportunity for them to earn cash. Tell friends and neighbors that your kid is available to take up babysitting jobs for an agreed fee. You can go further by helping them put up a listing online or run a paid ad on social media. Babysitting helps your kids make good use of their free time, gain some work experience and earn money simultaneously.
5. Making Art and Craft
If your kid is artistic or interested in arts and crafts, encourage them to make things like necklaces, bracelets, artworks, keychains, and clay creations. Creating these items will help your kid hone their skills and learn about entrepreneurship. You can always help your kid to sell the created artwork. Furthermore, advertise their skill to family members, friends, neighbors, and colleagues at work. These individuals can always place orders for their preferred art creations, helping your kid to earn a steady income.
6. Engage In A Mini-Recycling Business
During the weekends and holidays, your kids have a lot of free time on their hands. You can help your kids become productive during this period by assisting them in setting up a small recycling business.
Kids can collect aluminum cans, plastic, and glass bottles at home and in the neighborhood and store them in a can. When the can is full, they can take it to a recycler in exchange for cash. Help your kids make good use of the recycling facilities in your county or city to make extra money.
---
---
---
---

Post Your Bio, Music, Quest Post & More On TheCityCeleb
---
---


---
---
---