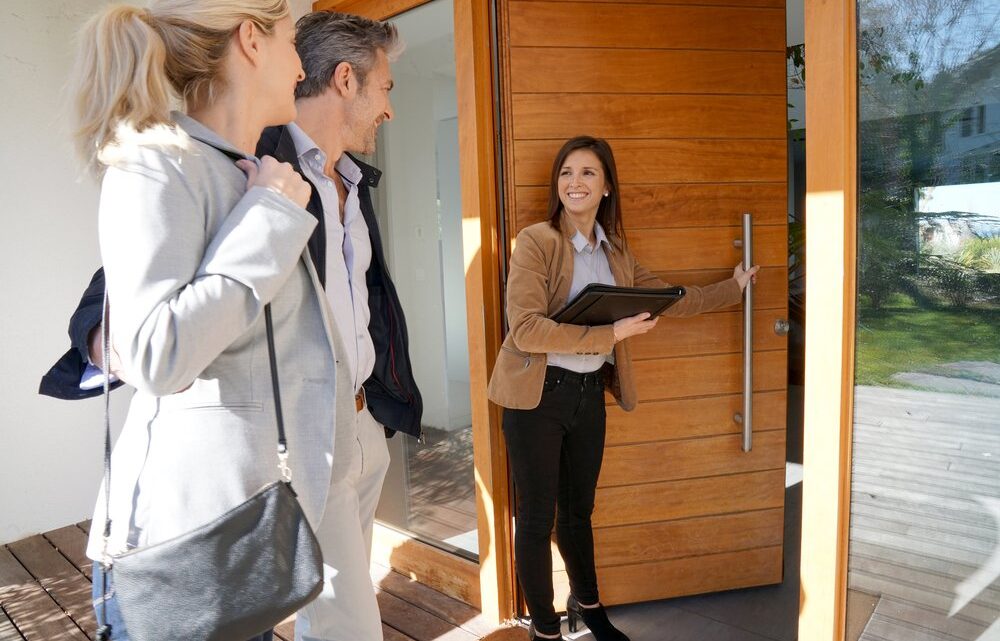 Real Estate Agents Vs. Realtors
---
Many assume that a real estate agent and a realtor mean the same thing. This doesn't seem right. They are different professionals even though they work in the same industry. Those who are unaware of this fact use the terms interchangeably. The two jobs are held to different standards and play varying roles in the real estate sector.
Who Is A Real Estate Agent?
A real estate agent refers to a licensed professional who helps other people to buy, sell or rent real estate properties. Depending on their specialty, some real estate agents are involved in residential or commercial properties, while others do both.
More so, real estate agents can specialize as listing agents, buyer agents, and rental agents. The there sub-groups serve the different clientele.
Buyer agents cater to clients interested in purchasing new properties; they work with aspiring homeowners. Listing agents work with homeowners who want to sell their properties; they help their clients list their properties and find potential buyers. Rental agents are known for helping their clients secure rental units in a town or city; they work with potential tenants to lease apartments, warehouses, or office spaces.
Before becoming a real estate agent, the professional must pass a state exam after completing the required coursework. Furthermore, an average real estate agent must complete between 30-90 hours of coursework before being certified as a professional. The amount of time spent varies for each state.
How To Become A Real Estate Agent
The step-by-step guide to becoming a real estate agent entails the following activities:
Research the education and age requirements of your state.
Apply and enroll for approved real estate courses in your city or state. The courses can either be taken as physical or online classes.
After that, submit an application (which includes the necessary paperwork) to partake in the final licensing exam.
Do the real estate license examination and ensure that you meet the minimum score of the state.
Get work experience by securing employment with a licensed real estate broker.
After that, apply for a license and start practicing as an agent.
Keep improving on your education and renew certifications when needed.
How Do Real Estate Agents Earn Money?
Becoming a real estate agent is one way of earning a good income to meet your needs and live comfortably. Like salespeople, real estate agents earn money from commissions whenever they help their clients to purchase or sell properties successfully.
Customarily, commission for real estate agents is between four to six percent of the sale price of a property. And the commission is split between each broker and agent involved in the sale. For example, if property sells at US$500,000 with a six percent commission. The listing agent and 
broker would get 1.5 percent of the total commission, which is about US$7,500. The buyer's agent and the broker would also get the same commission. 
To increase their revenue and ensure a stable income stream, real estate agents often work with multiple clients simultaneously.
Who Is A Realtor?
Any real estate agent that is a member of the registered body, the National Association Of Realtors (NAR), is referred to as a Realtor.
The NAR was founded in 1908 and Is one of the largest trade associations in the United States. Members of the associations are known for their good reputation and often command better clients than the average real estate agent. Any real estate agent who wishes to join the association must have a valid real estate license and a good professional conduct record.
Clients are often attracted to realtors because they are known to adhere to an extensive Code Of Ethics. Before becoming a realtor, the agent will have been properly vetted and have sworn to uphold professional standards.
Realtors and Real Estate Agents carry out similar activities when it comes to purchasing, leasing, or selling residential and commercial properties. The difference between both professionals is that the Realtors are members of the National Association Of Realtors (NAR), while real estate agents do not belong to the body. About half of all real estate agents are members of NAR – certified Realtors.
How To Become A Realtor
Becoming a certified Realtor will require the following steps:
Locate and join the local chapter of the NAR in your city or state.
Pay the required dues to be a member of the association.
Take an online course on the Code Of Ethics of Realtors. Ensure you pass the course.
Comply with the NAR's standards of practice throughout your career.
Retake the online course every four years to maintain the certification.
---
---
---
---
---

Post Your Bio, Music, Quest Post & More On TheCityCeleb
---
---


---
---
---