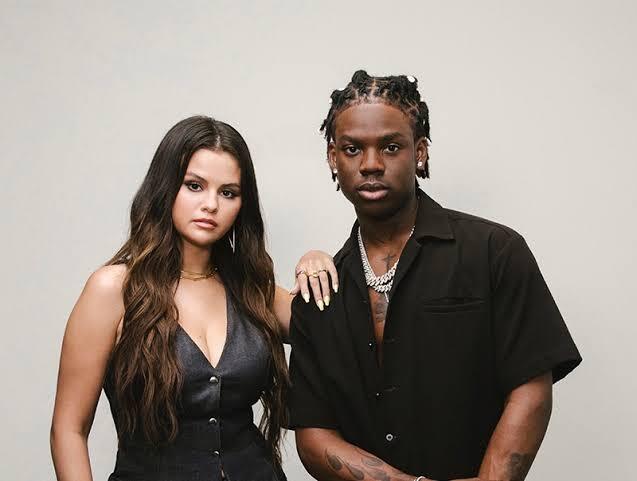 Rema accused of violating ladies in Calm Down
---
A particular user has leveled accusations against the talented Afrobeats musician Rema regarding his latest hit song, "Calm Down." 
"Why you no wan conform
Who you come dey form for?
Then I start to feel her bum bum"
In the track's first verse, the singer's lyrics suggest that he violates the female subject by touching her posterior, which has led to these allegations. Now, it's important to acknowledge that language is subjective and can carry various interpretations based on context and subtext. Nevertheless, it's critical to comprehend the significance of these words in their relevant contexts.
It is no secret that Afrobeats has had a reputation for "bad lyrics," not because of a lack of skilled songwriters but rather due to songwriters who are not conscientious of their choice of words. This isn't the first time such accusations have been hurled at the music industry. We can recall incidents involving Asake and Kizz Daniel.
It's crucial to understand that while lewdness and sensuality in music are not always problematic, when these elements encourage exploitation, molestation, or objectification, it becomes unacceptable. Asake's Terminator was accused of having lyrics that seemed like a manipulative and predatory line that a predator might use to lure a minor. 
Asake's Terminator was said to sound like a line an Ègbón Adugbo (street brother, usually predators) uses to manipulate a minor: "Fami mora, o ki n se minor (embrace me, you are not a minor)."
Kizz Daniel's Cough contained threatening lines related to sexual assault and rape.
Kizz Daniel sings:
"Who the fu- is your bestie?
Tani bro, tani bro, tani bro eh? (Meaning, who the hell is your brother?)
You don't want to find my trouble
Enter bathroom, fresh up
Shey na me you come through when your heartbreak? (Eh eh)
Heartbreak ko sese heartbreak (eh eh)
Na me dey buy Guinness for your man dem (eh eh)
Enter bathroom, fresh up."
Ironically, all of these songs were marketed as love songs. Kizz Daniel is guilty of this many times. He recorded himself with the impression of touching a lady's body, the same thing Rema is accused of now, and still recorded the lady's frown at the act as "uncle, stop touching." Listen to Yeba.
Then listen to Pak N Go, he body-shamed women with saggy breasts:
"Until your bobby touch your belle."
This raises questions about the nature of our society and what we consider acceptable music lyrics. More is needed to create music that will sell. We must be intentional about the messages we convey in our songs, as music is a powerful tool that can influence the thoughts and beliefs of a society.
---
---
---
---
---

Post Your Bio, Music, Quest Post & More On TheCityCeleb
---
---


---
---
---