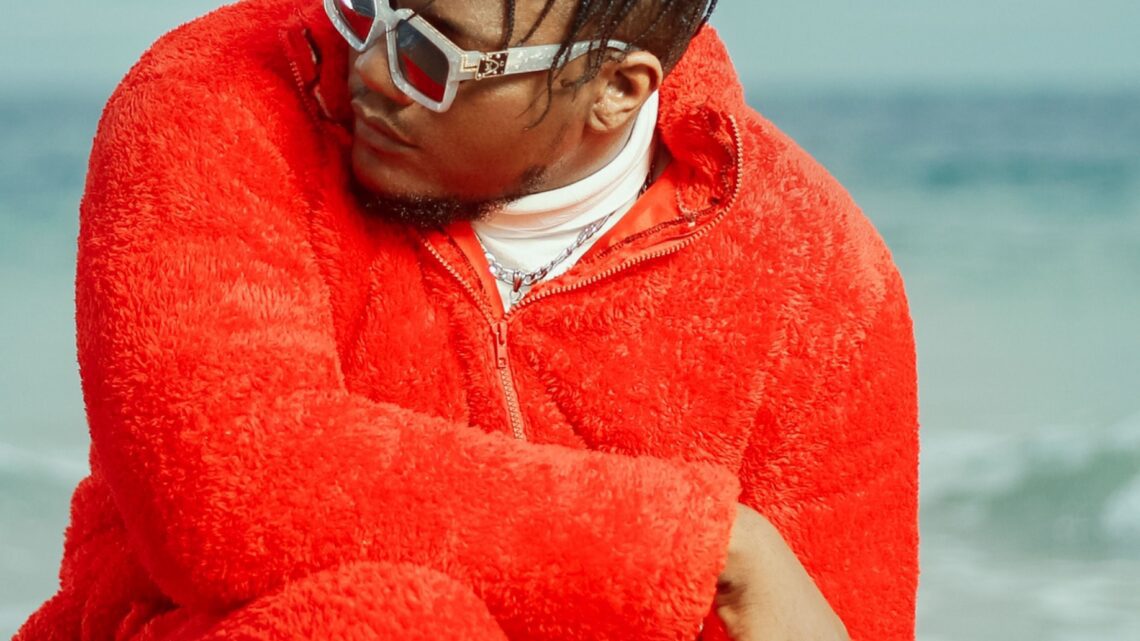 Pheelz & Olamide Feud: claims of losing everything after leaving YBNL
---
Pheelz's recent interview with Rolling Stone has made the Nigerian music community uneasy. It's not just because it involves the image of Olamide but also because of the immense bond that both personalities shared in the last decade. The story, however, is familiar to Afrobeats enthusiasts. Several artists before him have told the same tale of being mistreated by their labels. Kizz Daniel, Wizkid, and Brymo have all shared their stories of being undervalued and underpaid by their labels.
Despite the familiar narrative, Pheelz's story stands out because of his close relationship with Olamide, his label boss of almost a decade. He had previously revealed that he made his first hit with Olamide at 16. However, in a recent interview, Pheelz, now 28 and utterly detached from Olamide, revealed that he lost everything he had after leaving YBNL.
At first, fans were surprised to find out how Pheelz left YBNL, along with fellow producer Young John. Fans only gained insight into their departure when each came into the limelight with their own record. It was then clear that both had departed from YBNL, with Pheelz establishing Triibe and Young Jonn signing for Chocolate City. It appeared both had fought personal battles; Young Jonn claimed to be fighting Social Anxiety Disorder while Pheelz fought poverty.
Pheelz's relationship with Olamide came under scrutiny in February when a Twitter user wished Pheelz could still lend Olamide some vocal support like he did on some old records. To this, Pheelz had sworn such would never happen again. Perhaps, that was the beginning of the suggestion that Pheelz fell out with Olamide. The latter's fans detested Pheelz for such disrespect. Others simply imagined the statement from the angle that Pheelz is now independent, and he can't entertain such.
About three months ago, Pheelz, whom Davido handed a first appearance at the O2 Arena in 2022, claimed he lacked an outfit to grace the stage and had to resort to wearing Adekunle Gold's outfits to face the fans. Both were label mates at YBNL before Adekunle Gold departed.
Pheelz responded with a crying emoji to a Twitter meme that uses Wizkid's stage presence with bottled water sprinkled at the fans to mock Pheelz's claim of being unable to afford bottled water.
Rolling Stone explains Pheelz's best friend of 15 years ended their friendship for reasons Pheelz did not disclose. "It was a moment of being alone," he said. "I didn't have enough money to buy bottled water. I would have friends send me food. I lost everything except the roof over my head."
Though many felt Pheelz told a lie. The producer defended with tweets: "Don't even get me started on producers and royalties in Naija. E get where shoe dey pain guys. No worry!"
"I hope this shows you that SAPA NO DEY RESPECT ANYBODY."
"The Triibe know say Triibe leader no dey lie. My story is my story and I won't change it for anything." He added.
Retweeting the Rolling Stone interview, he wrote: "This is THE MOST I've ever shared in any interview. Can't lie, gives me anxiety thinking about how much I yarned. Read up Triibe."
Despite the criticism, Pheelz has successfully established himself as an artist in his own right, releasing his debut album titled Pheelz Good in early February. The album's songs, including Ewele, Ballin, and Pablo Escobar, seem to allude to his struggles in 2021 after gaining his independence.
Pheelz, far from any of YBNL's signee's projects, was said to have produced most of the songs on Davido's forthcoming album, including Stand Strong.
Pheelz, in the early days of February, released his debut album as an artiste and titled it Pheelz Good. After reading his recent interview, songs like Ewele, Ballin, and Pablo Escobar explain parts of his ordeal in 2021 after gaining his independence.
---
---
---
---

Post Your Bio, Music, Quest Post & More On TheCityCeleb
---
---


---
---
---