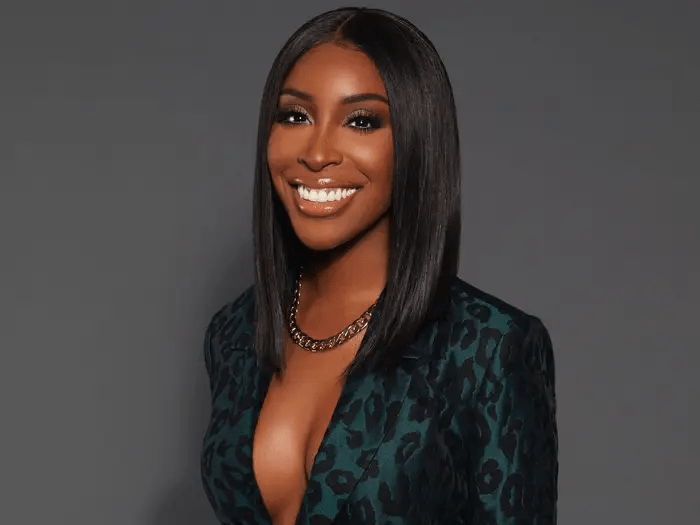 Top African YouTubers, Net Worth, and Number of Subscribers
Posted By
Michael Amos

---
Discover the vibrant world of African YouTubers through this fascinating article, which delves into the remarkable success stories of these content creators. From the enchanting realm of beauty tutorials to exhilarating travel vlogs, these African YouTubers have carved their own paths, amassing a dedicated following and substantial wealth.
Embark on a journey that unveils these individuals' fascinating net worth estimates, revealing the astonishing scale of their financial success. With figures ranging from thousands to millions of dollars, it becomes evident that the digital landscape has provided a lucrative platform for these talented individuals to thrive.
But it's not just about the numbers; it's about these African YouTubers' impact on their audiences. This article provides an insightful glimpse into the subscriber counts of these creators, illuminating the immense influence they have garnered within their respective niches. Their ability to captivate and engage viewers has propelled them to the forefront of the African YouTube community.
Whether you're an aspiring content creator or simply curious about the phenomenon of African YouTubers, this article is an invaluable resource. It offers a window into the dynamic world of African digital entrepreneurship and a testament to the boundless possibilities that await those who dare to chase their dreams on YouTube.
10. SamSpedy: Net Worth: $400,000: Subscribers: 2.95 million
Samuel Oluwafemi Asubiojo, a charismatic Nigerian YouTuber, has gained widespread recognition under his digital moniker, SamSpedy. Renowned for his captivating vlogs and side-splitting comedy sketches, SamSpedy has cultivated an impressive online presence. 
With an astounding subscriber count exceeding 2 million and a staggering 100 million views amassed on his YouTube channel, he has solidified his position as a prominent figure in the digital sphere. Through his unique blend of humour and relatability, Samuel has garnered a dedicated following who eagerly await his next hilarious creation.
9. Anne Kansiime: Net Worth: $1.5 million; Subscribers: 1.34 million

Anne Kansiime, the comedic sensation hailing from Uganda, has etched her name in the entertainment industry with her exceptional wit and unparalleled comedic talent. Renowned for her uproarious comedy sketches, Anne has captivated audiences far and wide.
Her YouTube channel stands proudly with over 1 million subscribers and an astounding 300 million views, a testament to her enduring popularity. With each hilarious video, Anne Kansiime showcases her unique ability to tickle funny bones and leave viewers in stitches. Her comedic prowess and relatable storytelling have earned her a dedicated following, eagerly anticipating her next uproarious creation.
8. Wode Maya: Net Worth: $1.5 million; Subscribers: 1.34 million

Wode Maya, a remarkable Ghanaian YouTuber, filmmaker, and visionary entrepreneur, has carved out a prominent place for himself in the digital realm. His YouTube channel, boasting a staggering 1.27 million subscribers, is a captivating platform where Maya explores and celebrates African culture, travel, and entrepreneurship. With each engaging video, he takes viewers on a mesmerizing journey, shedding light on the diverse tapestry of the African continent and igniting a sense of pride and curiosity.
Beyond his captivating YouTube content, Wode Maya has demonstrated his creative prowess by crafting thought-provoking short films and compelling documentaries. His dedication to storytelling and commitment to portraying Africa in its most proper form has earned him accolades and further solidified his position as a multifaceted artist.
As an accomplished content creator, Wode Maya's entrepreneurial spirit and passion have propelled him to financial success. With an estimated net worth of $1.5 million, he has built a thriving career by harnessing the power of his YouTube channel. Advertising revenue generated from his content is a significant income stream, while strategic partnerships and brand deals further contribute to his financial prosperity.
7. Shadi Srour: Net Worth: $1.77 million; Subscribers: 6.75 million

Shadi Srour, an exceptional YouTube artist from Egypt, has captured the hearts of millions across the Middle East with his captivating videos. Srour has solidified his position as one of the most prominent African American YouTubers with a staggering following of over 8 million devoted fans and an astounding 1 billion views on his videos and short films.
Through his unique blend of creativity and storytelling, Shadi Srour has cultivated a loyal and engaged audience who eagerly anticipate his every upload. His videos effortlessly traverse a wide range of topics, showcasing his versatility and ability to connect profoundly with viewers. Whether it's through his humorous sketches, insightful vlogs, or thought-provoking commentary, Srour has mastered the art of captivating and entertaining his Middle Eastern audience.
Shadi Srour's incredible success is a testament to his innate talent and unwavering dedication. His videos have resonated deeply with viewers, providing a source of inspiration, laughter, and meaningful conversations. As an African American YouTuber, Srour has shattered barriers and transcended cultural boundaries, becoming a beacon of representation and empowerment for aspiring creators.
6. Hussein and Zeinab: Net Worth: $2.6 million; Subscribers: 2.28 million

Hussein and Zeinab, a dynamic Egyptian family, have carved a unique space for themselves in the digital sphere through their captivating short films, candid discussions, and hilarious comedic sketches. Their YouTube channel boasts an impressive following of over 2 million subscribers and has garnered 200 million views.
With an innate talent for storytelling and a knack for entertaining, Hussein and Zeinab have captured their audience's hearts with engaging content. From thought-provoking narratives to lighthearted comedy, their videos encompass many emotions and themes, resonating with viewers of all ages.
Their candid discussions offer a glimpse into their everyday lives, providing a relatable and authentic perspective that strikes a chord with their loyal fans. Whether sharing personal anecdotes, exploring social issues, or engaging in lighthearted banter, Hussein and Zeinab's genuine approach fosters a sense of connection and camaraderie.
The success of their YouTube channel is a testament to their ability to entertain, educate, and inspire. Through their creative endeavours, they have entertained millions, sparked meaningful conversations, and fostered a sense of community among their viewers.
As an Egyptian family, Hussein and Zeinab have become prominent figures in the digital landscape, representing the rich cultural tapestry of their nation. Their relatable content and magnetic personalities have transcended borders, attracting a diverse and global audience.
5. Caspar Lee: Net Worth: $3 million; Subscribers: 6.64 million

Caspar Lee, a trailblazer in the world of YouTube, embarked on his digital journey in 2010, propelling himself to soaring heights of popularity and acclaim. Hailing from the United Kingdom, he swiftly emerged as one of the most beloved and sought-after YouTubers online. With an awe-inspiring following of over 6.64 million subscribers, his engaging content has amassed a staggering 1.8 billion views, cementing his status as a true YouTube sensation.
---
---
Renowned for his captivating vlogs, exhilarating challenges, and mischievous pranks, Caspar Lee has perfected entertaining his audience with a delightful blend of humour, charm, and relatability. His magnetic personality and infectious energy have endeared him to millions of loyal fans, who eagerly anticipate each new upload.
Furthermore, Caspar Lee has ventured into exciting collaborations with other luminaries of the YouTube sphere, forging creative alliances with esteemed influencers such as Joe Sugg, Zoella, and Marcus Butler. These collaborative endeavours have created an electrifying fusion of talent and creativity, capturing viewers' imaginations worldwide.
Beyond his online success, Caspar Lee's impact extends beyond the digital sphere. He has ventured into acting, showcasing his versatility and passion on both the big and small screens. This multidimensional approach to entertainment has further solidified his status as a multifaceted artist capable of captivating audiences across various mediums.
4. Patricia Bright: Net Worth: $5 million; Subscribers: 2.82 million

Patricia Bright, a compelling force in beauty and fashion, seamlessly blends her Nigerian and British heritage to create a truly unique and inspiring presence on YouTube. Renowned for her mastery of makeup artistry and discerning product reviews, Patricia has established herself as a trusted authority in the beauty community. With an impressive following of over 2.82 million subscribers and an astonishing 200 million views on her YouTube channel, she has captured viewers' hearts worldwide.
Through her engaging makeup tutorials, Patricia Bright empowers her audience to embrace their individuality and confidently express their inner beauty. With meticulous attention to detail and a keen eye for style, she effortlessly guides her viewers through the intricate world of cosmetics, imparting invaluable tips and techniques.
Patricia Bright's authenticity and relatability shine through her content as she fearlessly shares her experiences and beauty journey. Her refreshing honesty and genuine approach have garnered a loyal community of followers who trust her expertise and eagerly await her every upload.
Beyond her YouTube success, Patricia Bright is a true trailblazer, using her platform to advocate for inclusivity and diversity in the beauty industry. Through her insightful commentary and thought-provoking discussions, she challenges societal norms and promotes a more inclusive standard of beauty. Her unwavering commitment to championing representation has inspired countless individuals and ignited meaningful conversations across the globe.
3. Oum Walid: Net Worth: $5.43 million; Subscribers: 11.9 million

Oum Walid, a radiant Algerian content creator, has gracefully captured the hearts of millions through her delightful comedy sketches and captivating vlogs. She has become a beloved figure in the digital landscape with an awe-inspiring following of over 11 million subscribers and an incredible 100 million views on her YouTube channel.
Through her comedic prowess and infectious charm, Oum Walid has perfected the art of bringing joy and laughter to her audience. Her sketches, filled with wit and relatable scenarios, transport viewers into a world of humour and light-heartedness. Whether portraying hilarious characters or sharing amusing anecdotes from her life, Oum Walid's comedic genius knows no bounds.
Beyond her talent for comedy, Oum Walid's vlogs offer a window into her vibrant world, allowing her viewers to accompany her on her adventures and share her everyday experiences. With her infectious energy and magnetic personality, she effortlessly creates a sense of connection and familiarity with her audience.
2. Mark Angel Comedy: Net Worth: $6 million; Subscribers: 6.5 million

Mark Angel Comedy, a Nigerian comedic treasure trove, emerged onto the YouTube scene in 2013 under the visionary leadership of its founder, Mark Angel. This premium YouTube channel has become a household name, tickling funny bones not only across Africa but also captivating audiences around the globe.
With a collection of short comedy skits that exude brilliance and humour, Mark Angel has transcended cultural boundaries and resonated with viewers from all walks of life. Their carefully crafted sketches, filled with wit, satire, and relatable scenarios, have proven to be an irresistible source of laughter and joy.
The acclaim bestowed upon Mark Angel is a testament to its unparalleled success. It has received numerous prestigious awards, including the Best Comedy YouTube Channel at the esteemed African Entertainment Awards USA in 2019. Such recognition solidifies the channel's standing as a comedic powerhouse.
Boasting an impressive following of over 6.5 million subscribers, Mark Angel Comedy has established itself as a force to be reckoned with on the African continent and beyond. Their ability to consistently deliver side-splitting content has earned them a special place in the hearts of millions as they continue to tickle funny bones with their unique brand of comedy.
1. Jackie Aina: Net Worth: $10 million; Subscribers: 3.5 million

Jackie Aina, an extraordinary Nigerian-American talent, has emerged as a prominent figure in the digital sphere as a YouTube sensation, accomplished cosmetologist, and influential social media personality. Her journey to success has been nothing short of remarkable.
With her captivating beauty and makeup tutorials, Jackie Aina has captivated the hearts of over 15 million subscribers on YouTube. Her channel has become a sanctuary for beauty enthusiasts worldwide, seeking inspiration, guidance, and the latest trends. Through her expertly crafted tutorials, she imparts invaluable knowledge, instils confidence, and empowers her viewers to embrace their unique beauty.
Yet, Jackie Aina's impact transcends the sphere of makeup artistry. She has fearlessly used her platform to advocate for diversity and inclusion in the beauty industry. Recognizing the need for representation, she has been a driving force behind the push for expanded shade ranges, ensuring that people of all skin tones are catered to and celebrated. Her collaborations with major cosmetics brands have been instrumental in pushing the boundaries of inclusivity and challenging industry norms.
In recognition of her significant contributions, Jackie Aina's influence has reverberated far and wide. In 2017, she was rightfully honoured as one of Time magazine's 100 most influential people worldwide.
In Conclusion
The paths of Mark Angel Comedy and Jackie Aina may diverge in terms of content, but both have undoubtedly triumphed in their respective YouTube journeys. Through their unwavering dedication and distinctive talents, they have harnessed the immense power of this digital platform to captivate audiences and achieve remarkable success.
Mark Angel Comedy has carved a niche for itself in the realm of laughter and amusement. With their side-splitting skits, they have garnered a widespread following and become a household name in the comedy genre. Their ability to tickle funny bones and bring smiles to faces across the globe is a testament to their comedic prowess and the universal language of laughter.
On the other hand, Jackie Aina has etched her mark in the beauty industry, harnessing YouTube as her canvas to share her expertise and ignite conversations about inclusivity. Her unwavering commitment to promoting diversity and challenging beauty standards has made her a beacon of inspiration for countless individuals. Jackie's influence transcends makeup tutorials, as she fearlessly advocates for change and amplifies underrepresented voices in the beauty world.
---
---
---
---
---

Post Your Bio, Music, Quest Post & More On TheCityCeleb
---
---


---
---
---